We Find the Best Attorneys
Since 2009, our magazine has interviewed the best and brightest attorneys nationwide. Now, we bring you our recommended attorneys in Local Legal Authorities. Here is our listed best Dallas Commercial Litigation attorney.
Writer for Attorney at Law Magazine
Knowledgeable & Reliable
Accepting New Cases in Dallas
Leading Consumer Reviews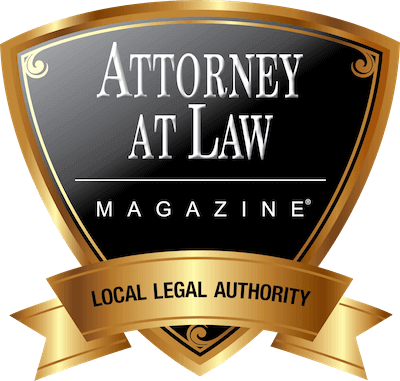 About
Katherine Stepp
Katherine Stepp is one of the co-founders of Deans Stepp Law based in Dallas. She is a commercial litigation attorney who is active in the Dallas legal community.
How Katherine became an attorney. Every time she negotiated a curfew extension or an increased allowance, her mother told her she should be a lawyer. "I was especially good at arguing on behalf of others and was often recruited by sisters and friends for that task," she says.
What she really loved though was resolving problems and a good story. "I absolutely love being the storyteller."
Growing up, the legal career seemed like a pipedream to Katherine. She couldn't even envision affording college.
At 18, she married and moved to Hawaii where she worked two jobs to put herself through school. "I pushed myself harder than I ever had before. I maintained a job as a college registrar, managed a piano studio where I taught lessons, and graduated in 2 ½ years debt-free. I still found time to scuba dive and maintain a tan! After that, it felt like anything was possible. I knew I needed the perseverance to get through law school; I'd proved to myself that I had that. I made the decision to do it."
How Katherine found her niche in commercial litigation. "I always knew I wanted to be a litigator. I wanted to be in the courtroom."
She has trial experience in front of judges in Texas and across the country. She navigates her clients through the process so they feel as comfortable and prepared as she does when they go to court.
"Fighting for my clients' rights is an unbelievable feeling – it's motivating, intellectually stimulating and I know I'm helping people. I continue to be excited about practicing law."
The highlight of Katherine's day. Each hearing and all the preparation that goes into a case is a little battle that builds up to that final trial, arbitration or settlement. "There is so much prep work that goes on behind the scenes that no one sees. All that work is for something bigger."
"We are there to win the war," she says. "That's my whole focus. That's what drives me. When the time arrives, it's empowering. I love it."
The origins behind Deans Stepp Law. "We sought to create a collaborative team who respected each other's opinions and who complemented each other's skillsets. We have a small group of very clever, smart, hard-working, and experienced lawyers who work really well together."
As a boutique firm, Katherine and her team have the flexibility to take any case they want, including ones that larger firms need to pass on because the margins are tight. "We can provide every client – big or small – with the best representation they can get. It can make a real difference in someone's life."
Katherine's firm is client-centric. They strive to provide the solution that fits the needs of each particular client. "If you're facing a trial, we're the litigators for you. If we see a way to achieve the best possible result less expensively and more quickly pre-trial, we'll help our clients avoid that (sometimes unpredictable) courtroom."
Katherine in the community. Katherine and her team give back to the community by supporting Equal Access to Justice. She provides pro bono services to individuals and businesses and supports the local judiciary.
Katherine outside the office. "I have two great kids and a husband of 25 years, so I try to spend as much time with them as possible."
She also plays the piano and loves reading and traveling.
Attorney and Author
Katherine Stepp is an author for our magazine specializing in commercial litigation articles.
What it's Like Working With the Best Commercial Litigation Attorney in Dallas, TX
Contact Dallas

Commercial Litigation Attorney
Texas Super Lawyers by Thomson Reuters (2014-2022)
Best Lawyers in Dallas, D Magazine (2017, 2021, 2022)
Top Women Attorneys in Texas by Thomson Reuters (2021)
Super Lawyers Rising Stars, Texas (2008-2014)
325 North St. Paul Street Suite 1500, Dallas, TX 75201
In Need of a Commercial Litigation Attorney in Dallas?
Commercial litigation refers to civil legal matters potentially involving the courts between or within businesses. Commercial litigation involves domestic or international disputes and also has two categories:
Business litigation deals with the conflicts and laws regarding companies and businesses
Construction litigation pertains explicitly to matters involving construction businesses as governed by the construction industry's laws, regulations, and requirements.
Commercial litigation typically utilizes the same legal process that civil litigation matters do. The general litigation stages are:
Retaining a commercial litigation lawyer
Conducting factual investigations
Researching applicable laws
Sending demand letters
Engaging in settlement negotiations
Filing a lawsuit
Conducting discovery
Participating in motion practice
Trying the case before the court
Filing post-trial motions
An experienced business litigation lawyer in Dallas or construction litigation lawyer best handles commercial litigation matters.
Business Litigation and Types of Business Disputes
Business litigation involves any type of legal issue involving a business or organization. Any type and size of commercial establishment can face business litigation. Some disputes are internal, and some are external, but all can benefit from the assistance of a top Dallas business litigation attorney. Business litigation covers a myriad of different areas, including:
Partnership disputes: Occur when business partners, shareholders, or members have serious disagreements over the organization's vision, there has been a breach of fiduciary duty, usurpation of a corporate opportunity, or the commission of a white-collar crime.
Compensation disputes: Disputes can arise with employees or contractors over their compensation.
Covenant Not to Compete: A promise usually placed within contracts stipulating that if the partner or employee leaves the company, they cannot compete with the company for a set period of time.
Management disputes: Sometimes disagreements can arise between management or with the management teams between two companies.
Severance issues: Severance refers to when an employee leaves and no longer works for the company. Many times, there are disputes or problems arising during this time surrounding matters like how much money is owed to the employee.
Construction Litigation and Types of Construction Disputes
Construction litigation concerns legal disputes arising from building or remodeling projects. While many issues overlap with business litigation, some are specific to the construction industry.
Dallas construction litigation attorneys deal with many different matters, including:
Contract disputes: Construction projects often involve multiple contracts. Contract disputes can arise over non-payment, work conditions, or unmet deadlines.
Potential lawsuits: Sometimes, construction issues can't be solved with a settlement or some other agreement and will end up in court.
Construction job site injuries: Employees and contractors can suffer injuries while on the job, which give rise to workers' comp or personal injury claims.
Defective work: If a construction crew delivers a flawed project, they can be held liable for those defects.
Contract termination: Either party might terminate a contract for various reasons, leading to disputes between them.
Mechanic's lien: A charge or encumbrance placed on a structure or site by the construction company to ensure they receive labor, material, and services.
Hire A Commercial Litigation Attorney in Dallas, Texas
Whether you are involved in a business or construction dispute, it's essential to have an experienced commercial litigation attorney representing you through these matters. In fact, it's best to already have an attorney whom you can turn to if and when legal matters arise. Unfortunately, for this in the business and construction sectors, it's not a matter of if but when you will need an attorney. While representing yourself may seem like the simpler, less-expensive choice now, in the end, your legal matter could cost you hours of time and tens or even hundreds of thousands of dollars. Protect yourself and your business by retaining the best Dallas commercial litigation lawyer you can use when the need arises.