We Find the Best Attorneys
Since 2009, our magazine has interviewed the best and brightest attorneys nationwide. Now, we bring you our recommended attorneys in Local Legal Authorities. Here is our listed best Hot Springs Criminal Defense attorney.
Writer for Attorney at Law Magazine
Knowledgeable & Reliable
Accepting New Cases in Hot Springs
Leading Consumer Reviews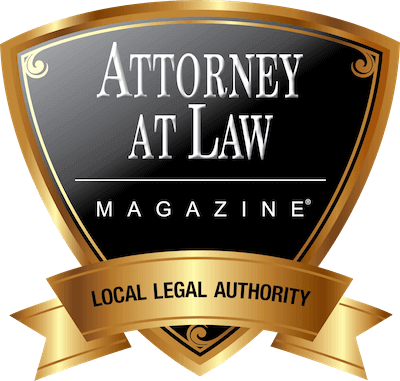 About
Scott James
J. Scott James, the founder of Southern Hills Law PLLC, is a Custer criminal defense attorney in South Dakota. He has brought more than 30 criminal trials to jury verdicts and brings his experience as a prosecutor to the benefit of his clients.  
Why did Scott become an attorney?
Before he pursued the practice of law, Scott believed he would find his calling in academia. When he thought of the impact of his everyday work, however, he weighed publishing works in a Ph.D. journal to the ability to help people solve real-world problems.
"The more I thought about it, I knew I needed to go to law school." 
What drew Scott to practice criminal law? 
For Scott, criminal law was where the big questions were asked and answered. "Someone's liberty is at stake or an injustice has occurred," he said. "There are real differences you can make in the practice of criminal law to help make things right."
Scott's philosophy. 
Preparation and perspective. Scott believes he – or any other attorney – should never appear before a judge without being prepared to answer any question he or she lobs at him. Beyond preparation, he believes that you need to find a balance in your pursuit of justice.
"There are attorneys out there who are unwilling to fight the tough battles. They look for the first opportunity to take a plea deal. On the other end of the spectrum are the attorneys who fight every battle, even when it's over something petty or there isn't enough gained by fighting. To be a truly good attorney on behalf of your clients, you need to be able to recognize the battles that should be fought."
The highlight of Scott's day. 
"I enjoy digging into a new file and identifying the legal issues in each case. There's always a new angle or wrinkle on a problem that you get to explore."
The origins of Southern Hills Law. 
"I started my own practice because I saw a persistent need for legal services in the Southern Black Hills area. In particular, many attorneys that had been in Custer had retired or left town and there was a lack of younger attorneys in the area." 
Scott in the community. 
Scott is a member of the South Dakota State Bar Association and a member of Our Savior Lutheran Church in Hermosa. His wife works for the Salvation Army in Rapid City and they both participate in charity events in the area through these connections.
Scott outside the office.
Scott and his family enjoy hiking and fishing in the beautiful area of the Black Hills. He also fancies himself a "shade tree" mechanic and services his own vehicles along with those he buys to fix up.
"I enjoy the uncomplicated but logical nature of auto repair."
What it's Like Working With the Best Criminal Defense Attorney in Hot Springs, SD
Contact Hot Springs

Criminal Defense Attorney
Guardian of Justice Award for RICO Gang Indictment & Trials
2016 40 Under 40 National Criminal Defense Attorneys
Award of Service for Work on State Poaching Cases
Prevailed in Kansas Open Records Act Case
429 1/2, Mt Rushmore Rd, Custer, SD 57730
Understanding When to Contact a Criminal Defense Attorney in Hot Springs
If you or your loved one is facing a criminal charge in Hot Springs, South Dakota, it can be a nerve-wracking and intimidating time. Given the complexity of criminal laws and the potentially severe consequences, an experienced Hot Springs criminal lawyer is essential to navigating through this uncertain time. Below, we provide some basic information about criminal law, including when and how a top Hot Springs criminal attorney can be most useful.
What are Criminal Charges?
At its simplest, an individual faces criminal charges when they have committed a crime; a crime is any act committed or omitted that violates a public law. The laws of each state will define these forbidden acts. Crimes will generally fall into one of the following categories:
Felony: Felonies are the most severe level of crime, generally punishable by imprisonment for more than a year, in addition to any fines. Examples of crimes that are considered felonies include murder, arson, and sexual assault.
Misdemeanor: Misdemeanors are lesser crimes, generally resulting in prison sentences of less than a year and lesser fines. Examples of misdemeanors include trespassing and vandalism.
Infraction: Infractions are minor or petty crimes that normally do not result in jail time. Examples include moving violations such as speeding or running a red light.
While each of the above categories of crimes come with different potential punishments, each can have a significant impact on an individual's life.
How an Attorney Can Help
If you are facing criminal charges, you should contact a criminal defense attorney in Hot Springs, as soon as possible. Regardless of whether you have committed some wrongdoing or if you are completely innocent, a licensed legal practitioner will be an invaluable resource throughout the criminal process.
A criminal lawyer in Hot Springs can assist in all facets of the criminal process. They can help you:
Ensure Your Rights are Protected. You may have heard the recitation of

Miranda rights

in movies or TV shows – including the right to an attorney. This is considered an essential right to those facing criminal charges, because a lawyer can ensure a charged individual receives all the rights they are due under the law.
Understand the Legal Process. Criminal attorneys know the ins and outs of the legal process for criminal cases. They can assist you in any preliminary hearings, ensure your bail is set at a reasonable amount, and confirm that all legal procedures are being properly followed by the police and the prosecutor.
Create Defense Strategy. Lawyers who work in criminal law have significant experience strategizing the most effective way to handle a case. This often includes striking deals with the prosecution and securing lesser sentences.
Understand Case Precedent. One important tool in a successful criminal case is past case law. If there are past cases where a similarly-situated defendant overcame criminal charges, an attorney can use this to persuade a judge or jury that you should see the same result.
As you or your loved one determines the next steps for handling criminal charges, the best Hot Springs attorney will be an invaluable asset. The criminal legal process can present unexpectedly complicated twists and turns, where a wrong step could result in serious limitations on your personal liberty.