We Find the Best Attorneys
Since 2009, our magazine has interviewed the best and brightest attorneys nationwide. Now, we bring you our recommended attorneys in Local Legal Authorities. Here is our listed best Collin County Criminal Defense attorney.
Writer for Attorney at Law Magazine
Knowledgeable & Reliable
Accepting New Cases in Collin County
Leading Consumer Reviews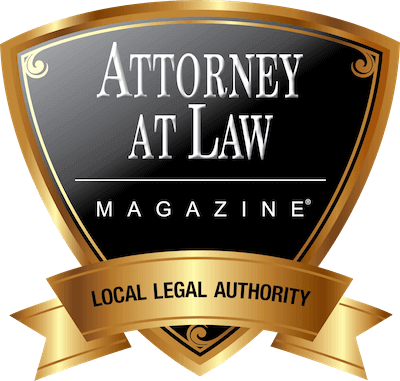 About
Paul Saputo
High-Profile Cases & Victories
Dallas Police Shooting Case
Twin Peaks Waco Biker Shooting Case
Over 100 Dismissals & Acquittals for Clients
Practiced in over 50 Texas State & Federal Courts
Awards
AV-Preeminent Rating, Martindale-Hubbell 
Rising Star List, Texas Super Lawyers, 2018-2022
Best Lawyers: Criminal Defense, D Magazine
Best Lawyers Under 40, D Magazine
10.0 Attorney Rating, AVVO
Client Choice Award, AVVO
10.0 Attorney Rating, Justia
Professional Memberships
Dallas Criminal Defense Lawyers Association, Board of Directors
Texas Bar College, Trainer
Texas Bar Association
Texas Criminal Defense Lawyers Association
DUI Defense Lawyers Association
Tarrant County Criminal Defense Lawyers Association 
Dallas Bar Association
Education 
Juris Doctor, Duke University School of Law, 2012
Bachelor of Arts, Psychology, The University of Southern Mississippi, 2009
"I've always believed that real lawyers are litigators, and the best litigators practice criminal defense," Paul Saputo says. "That's where the stakes are the highest, and that's where the rule of law means the most. The whole idea of liberty, justice, and the rule of law was born out of government prosecutions of crimes. I think the highest ideal we can achieve in society is to save the lives of people accused of crimes."
Paul launched his criminal defense firm, Saputo Law Firm, in 2014. Paul practices in state and federal criminal cases. He represents clients from the initial police investigation through trial, sentencing, and any criminal appeals.
Before launching Saputo Law Firm, Paul trained with some of the best criminal defense attorneys in Texas. He also worked for an internationally renowned law firm, clerked for a Federal District Court Judge, and wrote several appellate briefs challenging the medical marijuana laws in California.  
Paul attended Duke University School of Law, a top 10 law school, where he earned his Juris Doctor in 2012.
Beyond working zealously on behalf of his clients, Paul shares his knowledge with the legal community. He has taught several continuing education seminars, including "Advanced Record Cleaning." He is also active with several bar organizations, having served as an officer on the board of directors for the Dallas Criminal Defense Lawyers Association for three years and a member of the Federal Criminal Justice Act panel.
While Paul has earned many recognitions from his peers and industry organizations, he is most proud of the reviews from the clients he's been able to help over the course of his career. 
Outside the office, Paul unwinds by climbing (or bouldering), playing tennis, skiing, and enjoying good wine and whiskey.
What it's Like Working With the Best Criminal Defense Attorney in Collin County, TX
Contact Collin County

Criminal Defense Attorney
Super Lawyers Rising Stars 2018-Current
AV rated "Preeminent" by Martindale
2828 N. Harwood St. Ste. 1950 Dallas, Texas 75201
Understanding When to Contact a Criminal Defense Attorney in Collin County
If you or your loved one is facing a criminal charge in Collin County, Texas, it can be a nerve-wracking and intimidating time. Given the complexity of criminal laws and the potentially severe consequences, an experienced Collin County criminal lawyer is essential to navigating through this uncertain time. Below, we provide some basic information about criminal law, including when and how a top Collin County criminal attorney can be most useful.
What are Criminal Charges?
At its simplest, an individual faces criminal charges when they have committed a crime; a crime is any act committed or omitted that violates a public law. The laws of each state will define these forbidden acts. Crimes will generally fall into one of the following categories:
Felony: Felonies are the most severe level of crime, generally punishable by imprisonment for more than a year, in addition to any fines. Examples of crimes that are considered felonies include murder, arson, and sexual assault.
Misdemeanor: Misdemeanors are lesser crimes, generally resulting in prison sentences of less than a year and lesser fines. Examples of misdemeanors include trespassing and vandalism.
Infraction: Infractions are minor or petty crimes that normally do not result in jail time. Examples include moving violations such as speeding or running a red light.
While each of the above categories of crimes come with different potential punishments, each can have a significant impact on an individual's life.
Federal Criminal Defense
Federal charges are not the same as state charges. If you've been arrested for or charged with a federal criminal offense in Collin County, Texas, there's a lot on the line. Probably more than you even realize. Whether you are facing charges for drug-related offenses, violent crimes, fraud offenses, white-collar crimes, sex crimes, firearms, child pornography, health care fraud, murder, PPP fraud, or something else, your Collin County job, career, reputation, relationships, finances, and freedom could be at stake. Penalties resulting from a criminal conviction in Collin County at the federal level are severe and life-altering. You need an effective Collin County federal criminal defense attorney representing you against federal criminal charges. The expertise of a skilled, trial-tested federal criminal defense lawyer can make all the difference in your life and freedoms moving forward. No matter your background or history, or the type of federal charges you face, every person deserves the same level of personal attention and commitment.
How an Attorney Can Help
If you are facing criminal charges, you should contact a criminal defense attorney in Collin County, as soon as possible. Regardless of whether you have committed some wrongdoing or if you are completely innocent, a licensed legal practitioner will be an invaluable resource throughout the criminal process.
A criminal lawyer in Collin County can assist in all facets of the criminal process. They can help you:
Ensure Your Rights are Protected. You may have heard the recitation of Miranda rights in movies or TV shows – including the right to an attorney. This is considered an essential right to those facing criminal charges, because a lawyer can ensure a charged individual receives all the rights they are due under the law.
Understand the Legal Process. Criminal attorneys know the ins and outs of the legal process for criminal cases. They can assist you in any preliminary hearings, ensure your bail is set at a reasonable amount, and confirm that all legal procedures are being properly followed by the police and the prosecutor.
Create Defense Strategy. Lawyers who work in criminal law have significant experience strategizing the most effective way to handle a case. This often includes striking deals with the prosecution and securing lesser sentences.
Understand Case Precedent. One important tool in a successful criminal case is past case law. If there are past cases where a similarly-situated defendant overcame criminal charges, an attorney can use this to persuade a judge or jury that you should see the same result.
As you or your loved one determines the next steps for handling criminal charges, the best Collin County attorney will be an invaluable asset. The criminal legal process can present unexpectedly complicated twists and turns, where a wrong step could result in serious limitations on your personal liberty.