Peoria Divorce Attorney
Melissa Kleminski Bower is a top Divorce attorney in Peoria, AZ.
(623) 561-8200
We Find the Best Attorneys
Since 2009, our magazine has interviewed the best and brightest attorneys nationwide. Now, we bring you our recommended attorneys in Local Legal Authorities. Here is our listed best Peoria Divorce attorney.
Knowledgeable & Reliable
Accepting New Cases in Peoria
Leading Consumer Reviews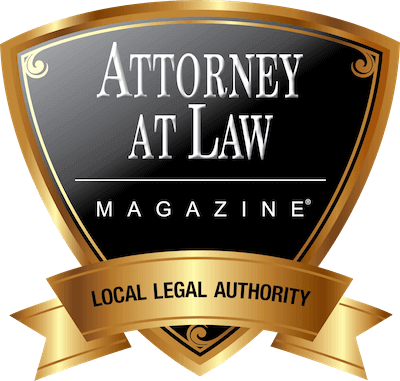 About
Melissa Kleminski Bower
Attorney Melissa Kleminski Bower has been representing clients in divorce, family law, and military divorce with Stewart Law Group since 2011.  
Bower obtained her BA in Research Communication from UA and JD from University of Denver, Sturm College of Law. She clerked as a law student for the Hon. T.A. Gilmore, Larimer County, CO, and as a young lawyer for the Hon. K.L. Suter, Family Div., Burlington County, NJ. She followed this with five years as Family Law Team Leader for a Phoenix law firm where her cases also included foster care adoption and probate.  
The balance of counseling and law, intrinsic in these matters, holds the greatest appeal for Bower. She strongly believes in keeping her clients fully informed and prepared for all court proceedings so they know what to expect and can make good decisions for their children and financial futures. Pragmatic and focused, she is a skilled negotiator. Her confidence and professionalism shine during settlement and resolution management conferences.  
A genuinely caring person with a good sense of humor, unwavering in her dedication to each individual case, Bower has earned the respect of clients and peers alike. She is a member of the State Bar of Arizona, Maricopa County Bar Association, Arizona Women Lawyers Association, American Bar Association and ABA Family Law Section.
Awards and recognitions include "10 Best Attorney" and "10 Best Female Attorney" (American Institute of Family Law Attorneys), "Top 100 National Advocate" (The National Advocates), and "Top Attorney" rated 10.0 (Avvo).
Contact Peoria Divorce Attorney
Melissa Kleminski Bower
14050 N 83rd Ave Ste 290 Peoria AZ 85381