We Find the Best Attorneys
Since 2009, our magazine has interviewed the best and brightest attorneys nationwide. Now, we bring you our recommended attorneys in Local Legal Authorities. Here is our listed best Minneapolis Immigration attorney.
Writer for Attorney at Law Magazine
Knowledgeable & Reliable
Accepting New Cases in Minneapolis
Leading Consumer Reviews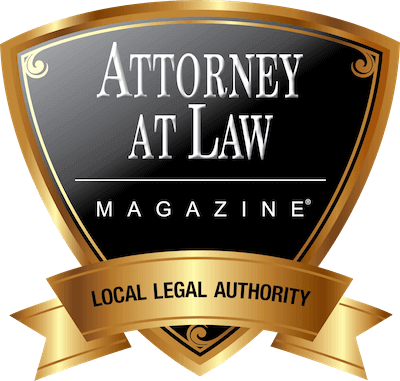 About
Steven C Thal
Steven C. Thal is the founder of Steven C. Thal, P.A., a Minneapolis immigration law firm.
 
How Steven became a lawyer. In high school, Steven was involved in youth leadership and public speaking activities.
 
"I felt law would be a good fit to make use of the speaking skills I had acquired."
In college he took courses in radio, television, forensic contests and joined the University of Minnesota debate team.
"Law seemed like a natural extension to do courtroom trials and make an impact on people's lives. Being able to advocate for change in society through law drew me into the field."
Why Steven chose to practice immigration law. Steven's work with immigrants began in college. He worked at the university's International Student Advisor's Office and the Minnesota International Center. He and his wife also served as resident managers of an international student house on campus.
After college, Steven served in the Peace Corps in Ecuador for two years. He and his wife then sponsored two students to study in the United States and helped them obtain their visas.
"That was the first immigration work I did."
During law school, he continued to work at the International Student Advisor's Office, helping students deal with immigration issues.
"Continuing immigration work after law school was a natural transition."
Steven's philosophy for immigration law. "I try to get the big picture and keep current on trends. I've learned it's not enough to just carry out procedures in the existing framework. You have to work to educate law makers, educate the public, educate judges, educate clients and advocate for change to make the system better."
Steven's goal is to provide honest assessments to clients and offer them choices based on his experience and current conditions. He listens to clients to hear what their goals and aspirations are and then collaborates with them to devise a strategy.
"I try to weigh the advantages, disadvantages, possible outcomes, timing, cost and alternatives to arrive at the best possible decision and course of action given what we can foresee."
The origins of Steven C. Thal, P.A. Steven went out on his own in 1988 after working in a small general practice firm for six years.
"It served as good experience giving me a broad background in other areas of the law that affect immigration – family, criminal defense, corporations, litigation, administrative law, tax, appeals, etc."
Going out on his own gave Steven the license to focus his practice solely on immigration law. At the time immigration work was increasing from Mexico and Central America so his Spanish skills from his time with the Peace Corps helped him better serve those immigrant communities.
The highlight of Steven's workday. "I enjoy the personal contact and diversity of working with people from all over the world. While news events in far off places may seem distant, it can really ring close to home when you see how it affects the lives of people you're dealing with. We enjoy bringing families together and watching the contributions they make to our economy. It's gratifying to see the amazing accomplishments of engineers, musicians, health care workers, teachers, entrepreneurs, and investors who bring their talents to our country. Being able to hear their stories and retell them to achieve an immigration benefit brings its own rewards."
Steven in the community. Steven has been involved in the legal community since he began practicing. He's been a mentor attorney with the Advocates for Human Rights for years. He has served as the Chair of the Immigration Section of the Minnesota State Bar Association and also served as Chair of the Minnesota/Dakotas Chapter of the American Immigration Lawyers Association. He is an Emeritus Trustee of the American Immigration Council and has been a board member of the American Immigration Lawyers Association.
In addition, he has served on various committees and liaison positions with the American Immigration Lawyers Association and has been a frequent speaker at their annual conference on immigration law and other continuing legal education seminars.
Currently, he serves on an advisory committee on immigration matters with Congressman Dean Phillips.
Steve outside the office. Steven is a short wave radio enthusiast. He holds a general class ham radio license. Alongside his passion for radio is his interest in music.
"Not only has it been an honor to help various immigrant musicians such as pianist, Nachito Herrera, drummer Petar Janjic, bassist Yohannes Tona, Ecuador Manta and others but by doing so I get to continue to hear their performances."
Pre-Covid Steven traveled frequently for immigration matters to places such as Indonesia, Great Britain, Germany, Ecuador, and Mexico. He looks forward to resuming travel post-Pandemic both domestically and internationally.
 
He enjoys biking, boating, walking his Newfoundland, Reyna, spending time at his wife's lake cabin in Alexandria, MN with their kids and grandkids, and cross country skiing in the winter.
Attorney and Author
Steven C Thal is an author for our magazine specializing in immigration articles.
What it's Like Working With Steven
Contact Minneapolis

Immigration Attorney
Practicing Immigration Law Since 1982
Two Years in the Peace Corps in Ecuador
Past Chair of of Minnesota State Bar Association Immigration Section
Founder and Managing Attorney of Steven C. Thal, P.A.
Call
(952) 522-2878
Website
Address
10580 Wayzata Blvd., Suite 100, Minnetonka, Minnesota 55305
About Minneapolis Immigration Law
A Minneapolis immigration lawyer focuses specifically on the area of law which deals with the movement of people in and out of the United States, especially as it relates to visas and residency. Immigration law is a practice area that is governed by federal law, so whomever you choose to represent you does not need to live in the same state where you reside. Yet, you probably know that United States Immigration law is not only complex, but it can also change quickly depending on the political climate. In most travel visa situations, you may not need an immigration attorney to represent you. Yet, in cases which involve temporary or permanent residency or citizenship in Minnesota, hiring an immigration lawyer in Minneapolis can save you from costly mistakes and help you more successfully navigate whichever process you need to complete.
When Do You Need a Minneapolis Immigration Attorney?
Most immigration attorneys in Minneapolis offer free consultations or a minimal fee to evaluate your case. When in doubt, it's in your best interest to schedule a consultation. Some common scenarios which typically require the expertise of skilled immigration attorney include:
You are fleeing your home country and seeking asylum, which requires you to build a case to demonstrate to immigration officials that you have suffered persecution or will suffer persecution in your nation of origin.
You completed an application for a specific type of visa and it was denied.
You need to change the status of your visa, wish to apply for a Green Card, or wish to apply for U.S. Citizenship.
You have overstayed your visa and want to avoid deportation or removal.
You are unsure or confused about which type of application and additional forms you must complete to stay in the United States.
You have been deported from the United States and want to return.
You have received a notification to appear for removal proceedings to determine your eligibility for relief under the Immigration and Nationality Act (INA).
You have committed a crime and wish to enter the United States or prevent deportation because of your actions.
You have a job in the United States, but your employer has not sponsored you for entry.
You are a business owner who wishes to employ foreign nationals.
You are sponsoring another family member in an effort to bring them to the United States.
You have some sort of immigration emergency requiring legal guidance.
You are a foreign national marrying a U.S. citizen, or you are a U.S. citizen marrying a foreign national, and you wish to live in the United States.
Why You Should Hire an Immigration Attorney in Minneapolis?
Immigration attorneys spend years learning how U.S. immigration law applies to different cases, which can provide you with valuable knowledge to help you with your immigration issue. Additionally, immigration lawyers understand the forms and associated deadlines with each, ensuring your application won't be denied because missing a deadline or some other dubious technicality. Finally, dealing with U.S. immigration procedures can be overwhelming, lonely, and frustrating. Your Minneapolis immigration attorney can help alleviate the stress and frustration you might be experiencing.v