We Find the Best Attorneys
Since 2009, our magazine has interviewed the best and brightest attorneys nationwide. Now, we bring you our recommended attorneys in Local Legal Authorities. Here is our listed best Corpus Christi Medical Malpractice attorney.
Writer for Attorney at Law Magazine
Knowledgeable & Reliable
Accepting New Cases in Corpus Christi
Leading Consumer Reviews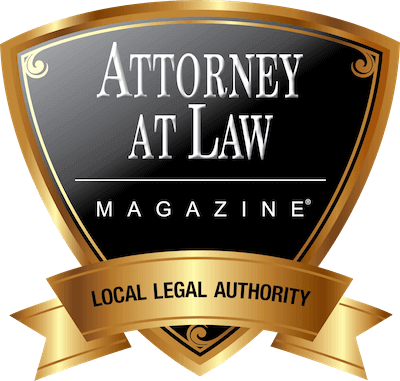 About
Kathy Snapka
Kathryn "Kathy" Snapka is the managing partner of The Snapka Law Firm, Injury Lawyers in Corpus Christi, Texas. Her firm focuses primarily on medical malpractice and negligence claims, defective medical devices, and pharmaceutical injury lawsuits.
Kathy received her B.B.A. from Texas A&M University and her J.D. from the Baylor University of Law. Snapka was admitted to the State BAR of Texas in 1981 and the New Mexico State BAR in 2019. She is licensed to practice before The U.S. District Court, Southern, Northern, Eastern, and Western Districts of Texas, and U.S. Court of Appeals, Fifth Circuit, Western District of Oklahoma, and the Supreme Court of the United States. After law school, she served as a briefing attorney for the Court of Civil Appeals for the Sixth Supreme Judicial District in Texarkana.
Ms. Snapka is board certified in Personal Injury Trial Law by the Texas Board of Legal Specialization and Board Certified in Civil Trial Law by the National Board of Trial Advocates. Kathryn's practice is limited to complex personal injury, medical negligence, pharmaceutical, and commercial litigation. Being one of the few attorneys in Texas certified in personal injury trial law, she has delivered her clients millions of dollars in compensation as a result of successful verdicts and settlements.
Snapka was recently selected as the 2021 Trial Lawyer of the Year by the Texas Chapters of the American Board of Trial Advocates (TEX-ABOTA). An award that is given to a practicing attorney who has been an excellent advocate of the 7th Amendment, who has had a distinguished career, and who has a superb reputation of high ethics and fair play, recent outstanding jury trial results, and who is of service to ABOTA and exemplifies its ideals.
Kathryn is also a Fellow of the American College of Trial Lawyers (ACTL). Membership to the ACTL is limited to the best of the trial bar from the United States and Canada. The invitation-only fellowship is offered only after careful investigation and only given to experienced trial lawyers who are unquestionably and eminently qualified in addition to being regarded as the best in their state. They must also have high ethical and moral standards, as well as excellent character and being actively engaged in trial work as their principal activity for a minimum of 15 years. Currently, there are only 5,838 members in the United States and Canada.
Other honors and awards for Ms. Snapka include Martindale-Hubbell's highest rating "AV", being selected to the Texas Super Lawyers list by Texas Monthly Magazine every year since its inception in 2003, and being one of the 50 Top Women Lawyers by Texas Monthly from 2007-present.
Snapka is also a committed Jaworski Fellow at Baylor Law. This Fellows program has some of the most accomplished, seasoned trial lawyers and judges who critique student advocacy exercises and offer future Baylor Lawyers personalized assessments and feedback at Baylor Law's Practice Court Program.
With more than 40 years of experience, Kathy has been lead counsel in hundreds of landmark cases for injury clients where she fought for the highest compensation for their losses and damages resulting in substantial recoveries for her clients. Ms. Snapka is also a nationally recognized speaker on trial advocacy and product liability issues.
What it's Like Working With the Best Medical Malpractice Attorney in Corpus Christi, TX
Contact Corpus Christi

Medical Malpractice Attorney
Board Certified in Personal Injury
Association Member American College of Trial Lawyers
606 N Carancahua St # 1511, Corpus Christi, TX 78401
About Corpus Christi Medical Malpractice Law
A medical professional should never cause you harm while treating you for an illness or an injury. Unfortunately, medical negligence occurs frequently. Whether you sustained injuries during treatment with a doctor, an osteopath, a dentist or any other medical professional, they or their insurance carriers should pay for the damages they cause. If you experienced any of those, contact a top Corpus Christi medical malpractice attorney right away.
Physicians rarely acknowledge that they caused an injury and their negligence is often difficult to prove. If a doctor chooses to report an adverse event to their malpractice carrier, the doctor often retains settlement approval rights. Resolving a medical injury claim requires legal knowledge and malpractice experience. It's important to consult with a top Corpus Christi medical malpractice lawyer as soon as you suspect your doctor has committed a negligent act. You should never try to resolve your claim on your own.
Medical Negligence is Common But Underreported
Negligence, malpractice, and error are often used interchangeably when addressing physician-caused harm. Medical events occur frequently and they happen under a variety of circumstances.
Surgeons commit errors during surgery and perform unnecessary operations. Physicians misdiagnose or fail to diagnose medical conditions so they sometimes treat an illness the patient doesn't have. An obstetrician's actions or failure to act often cause brain injury when a newborn suffers from oxygen deprivation during delivery. Doctors prescribe the wrong medications and pharmacists improperly dispense the wrong doses. These and many other negligent medical acts cause harm and sometimes death.
A 2016 Johns Hopkins medical error study, explains why medical errors go undetected, undocumented, or unchallenged. When a team of researchers studied death certificates, they found that medical errors occurred frequently but were often undocumented as errors. The Johns Hopkins team determined that 250,000 deaths per year occurred because of a physician's or a medical professional's error.
The Center for Disease Control and Prevention documents deaths nationwide. The information is inaccurate because the official death certificate submission form doesn't include a "medical error" classification as a cause of death. The form requires a description of the "immediate illness" and the "underlying illness." There's no guidance for documenting deaths caused by medical negligence or inappropriate care. Because of this reporting anomaly, tracking medical errors remains a complicated undertaking.
Medical Malpractice Attorneys in Corpus Christi
If you suspect that a medical error injured you or a family member, don't wait for your medical professional to admit their mistake. You need the best medical malpractice attorney in Corpus Christi to protect your legal interests and deal with complex medical negligence issues and standards.
Medical error statutes of limitations

Filing timely court documents

Malpractice notification compliance

Formal information requests

Expert analysis and assessment

Timely presentation of case documentation

Compliance with court rules and procedures

Damage evaluation

Settlement negotiations
Contact a Medical Liability Attorney in Corpus Christi
Medical negligence cases require early assessment and timely action. As a patient or family member, it's up to you to recognize when there's a problem with your medical treatment. You must then act quickly and take the appropriate steps to protect your rights.
A malpractice lawyer in Corpus Christi, Texas will handle complex liability issues every day. Schedule a consultation to learn more about medical liability claims and to discuss the merits of your case.