We Find the Best Attorneys
Since 2009, our magazine has interviewed the best and brightest attorneys nationwide. Now, we bring you our recommended attorneys in Local Legal Authorities. Here is our listed best Katy Personal Injury attorney.
Writer for Attorney at Law Magazine
Knowledgeable & Reliable
Accepting New Cases in Katy
Leading Consumer Reviews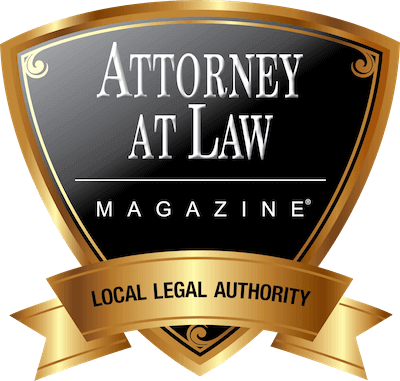 About
Joe Stephens
Joseph "Joe" Stephens is a double board-certified personal injury lawyer who has taken on hundreds of cases in his 35+ years of litigation. He has spent his entire career focusing on personal injury and civil trial litigation, taking pride in protecting the rights of people from all walks of life.
As a tenacious advocate of his client's rights and a skilled trial lawyer, Joe has no fear in the courtroom. He has taken trials all the way to the Texas Supreme Court! Joe has won countless lawsuits for those injured or killed by the negligence of another. He represents victims or their families in court with the honesty and aggressiveness they deserve during their most difficult times.
Joe has authored numerous books on Texas accident and injury law including the Texas Accident Bible. He an AVVO-rated attorney was named one of Texas' top lawyers by America's Top 100. Joe has frequently appeared on local news stations as a legal commentator or to give interviews about his ongoing cases.
Joe founded The Stephens Law Firm as a single-attorney, boutique law office focused on providing personalized service for clients. Unlike big law firms that refer out cases or just try and settle as quickly as possible, Joe focuses on making sure his clients are awarded the highest settlement possible for their injuries, loss of income, hardships, and way of life changes.
With his impressive record and client-focused approach, you can be sure that hiring the Stephens Law Firm means having one of the best injury lawyers in Texas for your injury or accident claim.
Attorney and Author
Joe Stephens is an author for our magazine specializing in personal injury articles.
What it's Like Working With the Best Personal Injury Attorney in Katy, TX
Contact Katy

Personal Injury Attorney
Has Argued Before the Texas Supreme Court
Author of Multiple Books on Texas Litigation
440 Cobia Dr Suite 601, Katy, TX 77494
What Is a Personal Injury Attorney in Katy?
As you go about your daily routine, it's likely you will come across scenarios where you could suffer an injury. Maybe you are grocery shopping, dining at your favorite restaurant, or driving in your car. A personal injury lawyer in Katy represents those who have been injured because of another party's carelessness, negligence, or willful disregard of others. These wrongful acts are more formally referred to as torts. When you suffer harm as a result of another party, you shouldn't have to shoulder the financial burden which often accompanies an injury because of medical expenses and lost wages. A licensed Katy personal injury attorney can help you seek the compensation you deserve in civil court.
Although personal injury attorneys in Katy deal with tort law, they often specialize in one or more areas. The following list is not exhaustive but includes three broad types of cases personal injury lawyers handle on a day-to-day basis.
Traffic Accident Injury Cases
Each year, the National Highway Transportation Safety Administration (NHTSA) estimates more than six million traffic collisions are reported to law enforcement, including more than 35,000 fatal crashes, and about 2.5 million injuries. A skilled attorney can help investigate your accident and build a strong case against the defense to hold at-fault drivers accountable. Traffic accidents can include truck accidents, motorcycle accidents, bicycle accidents, and pedestrian accidents. When high speeds are involved, victims who are lucky enough to live through an accident, potentially face lifelong complications.
Premises Liability Injury Cases
In all 50 U.S. states, property owners have the legal obligation to maintain a safe environment for those who visit their business and home. Although exact laws vary from state to state, when a property owner fails to uphold his legal obligation and someone suffers an injury, courts often find the owner liable for damages in civil court. Premises liability accidents include a wide variety of accidents based on location and the type of injury. Victims might get injured at a swimming pool, a theme park, on an elevator, at a shopping mall, and many other locations. The most common type of premises liability accident is a slip-and-fall injury or a trip-and-fall injury. In fact, the Centers for Disease Control and Prevention (CDC) reports the most common cause of traumatic brain injuries, besides traffic accidents, is unintentional falls.
Product Liability Injury Cases
The Consumer Product Safety Commission (CPSC) records and maintains millions of complaints of injuries caused by defective products each year. A defective product might have a manufacturing defect, a design defect, or a marketing defect, which occurs when companies don't warn consumers of dangerous products or provide proper instructions. When a known or unknown defect causes injury to a consumer, courts can hold any party in the product's chain of distribution liable for damages. The CPSC is concerned with all types of household items, sports equipment, toxic and flammable chemicals, toys, and much more, but they do not serve as a watchdog for the automotive industry or the pharmaceutical. Defective airbags and defective tires have been a common cause of injury or death, as well as dangerous drugs.
Finding the best Katy personal injury lawyer can be tough, but lucky for you we did the legwork and found the top personal injury lawyer in Katy.