We Find the Best Attorneys
Since 2009, our magazine has interviewed the best and brightest attorneys nationwide. Now, we bring you our recommended attorneys in Local Legal Authorities. Here is our listed best Dallas Real Estate attorney.
Writer for Attorney at Law Magazine
Knowledgeable & Reliable
Accepting New Cases in Dallas
Leading Consumer Reviews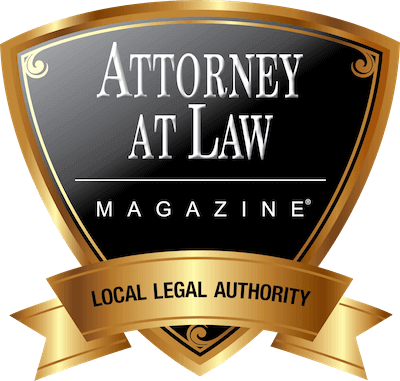 About
Julie Pettit
Always an entrepreneur, Julie Pettit began her real estate career when she bought and sold 50 investment properties to fund her law school education. Julie is the founder of The Pettit Law Firm, where she focuses her practice in real estate litigation, real estate transactions, business disputes, and consumer law.
Julie's courtroom success, combined with her knowledge of real estate lending and servicing regulations, makes her uniquely qualified to litigate large, complex, real estate disputes.
Julie graduated from Texas A&M University in the top 1% of her class with a Bachelor's degree in communication and professional writing. She received her Juris Doctorate degree from Southern Methodist University Dedman School of Law and graduated Cum Laude.
Attorney and Author
Julie Pettit is an author for our magazine specializing in real estate articles.
What it's Like Working With the Best Real Estate Attorney in Dallas, TX
Contact Dallas

Real Estate Attorney
Obtained the largest Consumer Fraud, FDCPA Violation, Debt Collection jury award in Texas in 2018
Outstanding Young Lawyer in America, First Runner Up, American Bar Association, 2018
Dallas' Outstanding Young Lawyer of the Year, Dallas Association of Young Lawyers, 2017
Best Lawyers in Dallas, D Magazine (2016, 2017, 2018, 2019)
2101 Cedar Springs Rd #1540, Dallas, Texas 75219
About Dallas Real Estate Law
When you're searching for a new home or commercial property, the process is both exciting and overwhelming. A top Dallas real estate attorney will minimize the pressure by playing a critical behind-the-scenes role. They review documents, analyze contract language, and provide services that protect your financial and legal rights. Your real estate transaction flows smoothly because your real estate attorney in Dallas, Texas works to stop problems before they begin.
Realtors often present an added complication as they usually control every aspect of a sale from listing to closing. There's an inherent conflict in this relationship: real estate agents represent you but they also represent themselves. While realtors usually commit to getting the results you want, earning a commission is also one of their ultimate goals. A real estate lawyer in Dallas minimizes the potential for conflicts of interest by monitoring, reviewing, and analyzing every detail.
Realtors Control The Buying and Selling Process
Given a typical real estate agent's involvement in the buying and selling process, it's important to have a legal representative involved. Seller's agents recommend upgrades and pre-listing repairs to enhance a property's marketability. They conduct market research to finalize asking prices. They market properties on real estate sites, multiple listing services, commercial publications, and social media. Realtors make all buyer contacts and they host private showings and open houses. They document all offers, and whether or not they have the right experience, they negotiate all deals.
Buyer's agents provide a similar level of service. Agents help buyers locate homes and commercial properties. They accompany them during open houses and private showings. When a buyer finds a prospective home to buy, the buyer's and seller's agents negotiate the deal. In some instances, a single real estate agent represents both buyer and seller.
A Legally Complex Transaction
A real estate sale is a single transaction but it involves multiple parties, documents, contracts, and legal issues. You might not consider the legal complexity as realtors usually handle all of the contacts and interactions. While you might never see or talk to an attorney, they are always in the background. Every entity with a legal or financial interest in a real estate transaction usually has an attorney interacting on its behalf.
No matter how simple the wording, each real estate document is a contract. Lawyers draft the language in a real estate agent's representation contract. They decide what information to include in written offers, sales agreements, offer acceptances, and mortgage agreements. An attorney drafts contracts on behalf of realtors, mortgage companies, sometimes a buyer or seller, and any other parties with a financial interest. Each attorney makes sure that the relevant documents represent their clients' legal and financial interests. It's important for you to do the same.
A Top Dallas Real Estate Lawyer Protects Your Interests
While you may have ultimate faith in your realtor, a real estate attorney brings a layer of protection to the process. As you enjoy the excitement of acquiring a new home or commercial property, your attorney keeps things running smoothly. A real estate attorney in Dallas protects you by making sure each document you sign reflects your best interests.
Reviews real estate representation contracts
Creates and reviews offer, sale, and transfer documents
Reviews mortgage contracts
Investigates deeds and titles
Resolves judgment or contractor property liens
Evaluates inspection issues
Investigates property easement issues
Reviews transactions for fraud or seller misrepresentation
Helps sellers comply with disclosure ordinances
Commercial Property Owner Services
Realtors work with commercial property owners and investors throughout the marketing and sales process. They also provide important services during their ownership. Attorneys handle tenant problems, foreclosures, and other issues that cause financial losses. As with every service, they focus on resolving issues before they become difficult to manage.
Contact a Real Estate Attorney in Dallas
A real estate attorney in Dallas provides valuable services that help buyers, sellers, and owners manage complex real estate issues. Reach out to this Local Legal Authority, a top real estate attorney, to schedule a consultation.