---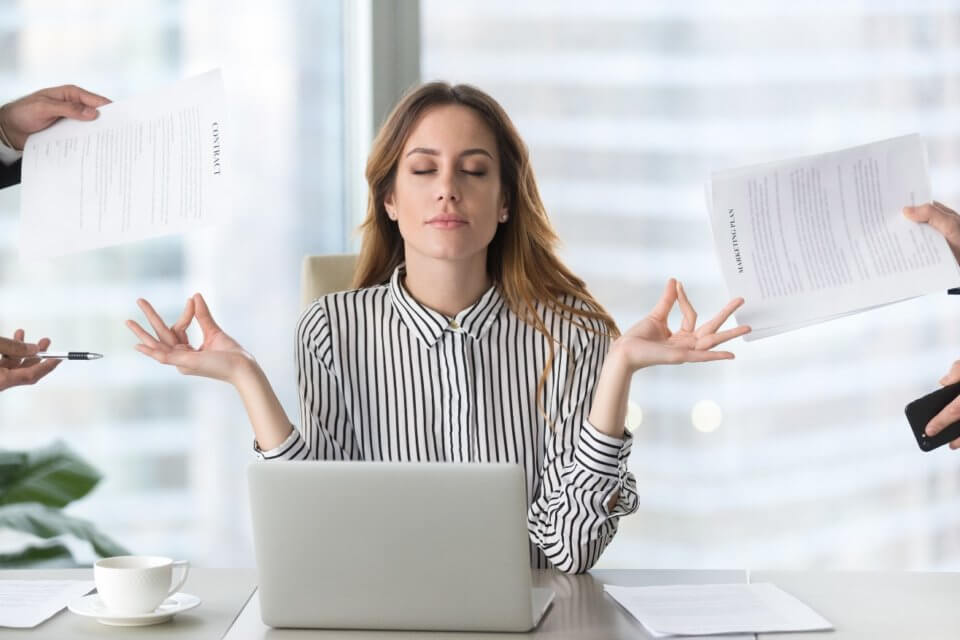 In the latest READERS RESPOND, we asked attorneys to tell us how they strive to achieve work-life balance in their practice as well as some of the major obstacles to this state of being.
Since having my girls, I have learned so much about myself and my life's priorities, specifically my roles as a mom, wife, lawyer, boss, friend, daughter and all the other hats working attorney moms wear. It is truly a balancing act. But, I never allow myself to forget that I am a mom first, a wife second and an attorney third. I am not afraid to say that.
— Lindsay Tygart, Coker Law, Jacksonville
Finding and maintaining work-life balance is what I find the most challenging about having a law practice. I make it a point to be intentional about making time for the things and people that matter most. I find that focusing on mindfulness keeps me centered and not so focused on the stresses of having a busy practice. I am grateful for the busy practice, nonetheless.
The next steps are to onboard multiple associates to help with the caseload as it increases.
— Christina A. McKinnon, McKinnon Legal, Miami
We recognize that legal practice is a marathon, not a sprint, and provide mentoring, alternative work schedules, and accommodations to our women lawyers, particularly those with young families, so that the firm and its clients can continue to benefit from their extraordinary talent and insight. This supportive collaboration among partners, colleagues, and staff has enabled me – a single mother of two young children – and many others to balance our personal lives with the needs and interests of our clients, as the firm is continually enriched by the unique perspective a truly diverse group of lawyers provides.
— Laura Lawless, Squire Patton Boggs, Phoenix
The one major flaw in the legal profession is that the profession is not necessarily conducive to a good family life, especially now when you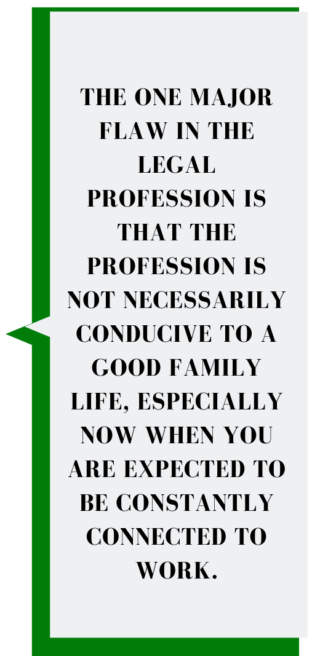 are expected to be constantly connected to work. I have been blessed to have a wonderful wife, Kathy, and an amazing family, including daughter, Annemarie (and her husband, Sean, and children, Ellie, Ben and Ford), daughter, Taylor, and daughter, Payton. We have been able to have a good family life. A strong faith in God and a lot of prayers have certainly kept our family strong, especially when the demands of the profession have put pressure on the bonds of the family.
— David Stanush, Clark Hill Strasburger, San Antonio
It is hard to find the proverbial 'work-life balance' when your calendar is dependent upon the court's calendar. My practice requires not only time spent on cases and responding to client needs, but also significant time marketing and maintaining client relationships. The firm supports these efforts through providing resources for marketing and being a leader in providing technology to work from home or other locations.
— Christine L. Tuft, Arthur Chapman, Minneapolis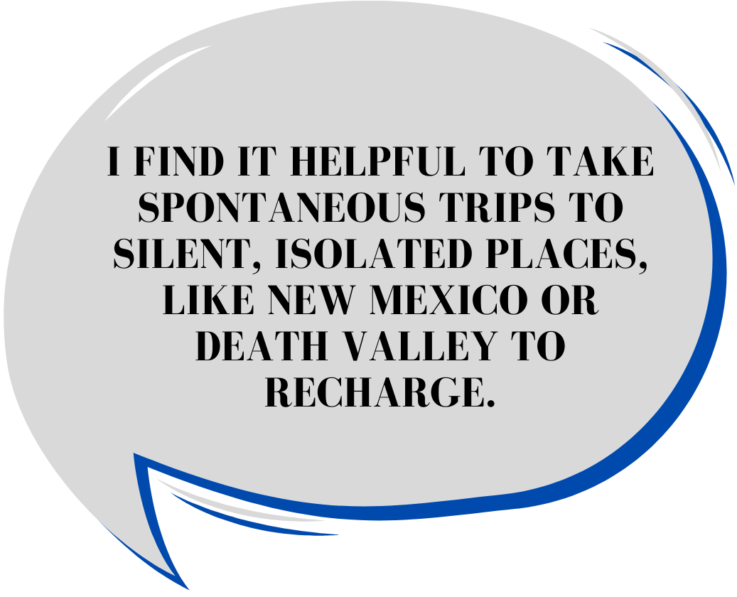 I find it helpful to take spontaneous trips to silent, isolated places, like New Mexico or Death Valley to recharge.
— Tanaz Salehi, Salehi Boyer Lavigne Lombana, P.A., Miami
Join the Conversation
Share how you strive to maintain work-life balance and the challenges that make that balance so difficult. 
---
Trending Now