In the latest READERS RESPOND, we asked attorneys to tell us about their decision to get admitted to a second (or more) State Bar and the reason that drove their decision.
I got admitted to the Utah Bar so I could expand my practice there. From my perspective, Salt Lake City is an amazing outdoor playground right next to a great city. My wife and I used to vacation there every year, so when we had an opportunity to move it was an easy choice. We spend most of our free time skiing and playing in the mountains. During the summer, I love the fact that I can go fly-fishing after work because there are amazing mountain streams less than a half hour form my home, yet I still only live 15-20 minutes from the heart of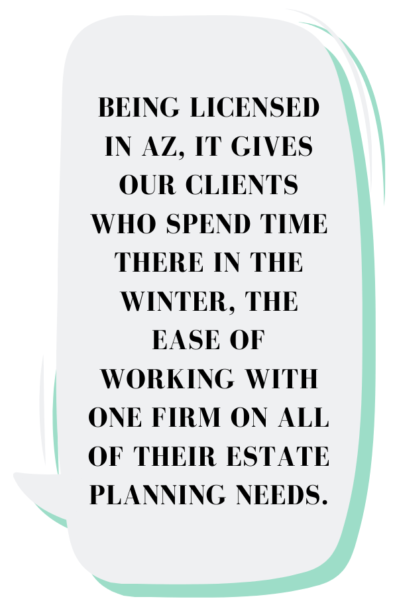 downtown. The Utah economy is among the strongest in the nation and the technology sector is particularly strong. My practice is mostly intellectual property so that fits in nicely with the innovation that goes on here.  I work for a fantastic firm in Dallas so I still maintain an office there but I only go back a couple time a month for a few days at a time.
— Brian Casper, Klemchuk LLP, Salt Lake City
I decided to get admitted from the start of my career in North Dakota and Minnesota due to the locale of my practice.  I practice in Fargo, ND, which is on the border of North Dakota and Minnesota, and most of my clients have property in both states.  When it comes to Arizona, I chose to waive in there due to where a majority of our clients spend time in the winter.  Sandin Law is extremely customer focused, so now being licensed in AZ, it gives our clients who spend time there in the winter, the ease of working with one firm on all of their estate planning needs.  It is our goal with every client that they get the highest customer service, and being licensed in this additional jurisdiction allows us more control over the full-service customer experience.
— Toni M. Sandin, Sandin Law LTD, Fargo
Join the Conversation
Have you been admitted to practice law in a second state? Tell us why you chose to expand your practice, and why you chose the state you did.