---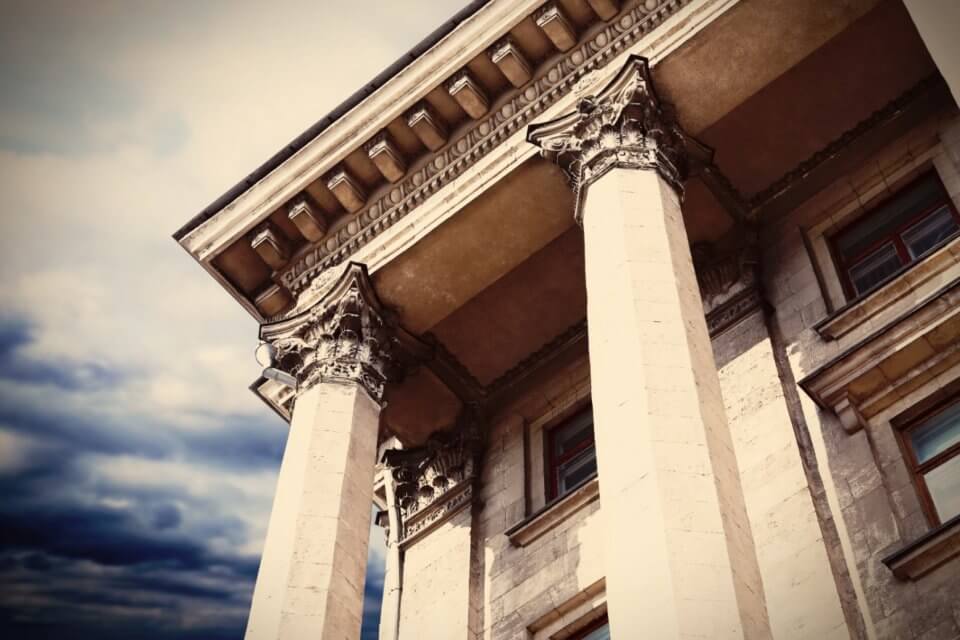 In a trademark infringement suit, the U.S. District Court for the District of Maryland held that the former president of a defendant corporation was the "mastermind" behind the infringing company and held the executive liable for treble damages, along with costs and attorneys' fees. However, Dr. Krishnamurthy Govindaraj's name wasn't included in the complaint, and he wasn't named as a defendant or served in the litigation.
A panel of the Fourth Circuit Court of Appeals, consisting of Circuit Judges Agee, Keenan, and Quattlebaum, vacated the judgment for damages and attorneys' fees against Govindaraj.
The plaintiff in the case, Life Technologies Corp., filed a complaint against another corporation of the same name ("Defendant"), alleging trademark infringement and unfair competition under the Lanham Act. Plaintiff obtained an injunction against Defendant and its officers, including its president, Govindaraj, who was not named as a defendant.
Trial Court Awards Default Judgment Against President Personally
After entry of default judgment against the corporation and years of damages-related discovery, the district court awarded more than $1.7 million in damages, as well as more than $555,000 in attorneys' fees, against both Defendant and Govindaraj personally. In holding Govindaraj personally liable despite his status as a non-party, the district court stressed his position as an officer of the corporation and his continuing attempts to obstruct the litigation "in defiance of orders of [the] court."
The trial court said that Govindaraj had acted in bad faith during the litigation, observing that his statements on behalf of Defendant were "laughably incorrect" and "absurd." The trial court enjoined Defendant­—and Govindaraj and his wife as corporate officers—from engaging in further activity infringing on Plaintiff's trademark. The trial court also held that based on Defendant's willful conduct, the case was "exceptional," entitling Plaintiff to payment of its costs and attorneys' fees. The trial court awarded Plaintiff damages, including treble damages.
Around the same time, Govindaraj dissolved the defendant corporation without notice to its corporation's creditors. Govindaraj subsequently violated the court's injunction and continually attempted to obstruct the discovery process related to determining a damages award.
In November 2012, the trial court issued an order directing Govindaraj to show cause why he shouldn't be held in contempt of court for violating the court's injunction. At a hearing, Govindaraj, represented by counsel, made his first formal appearance in the case as an interested party. After he testified at the hearing, the trial court sua sponte raised the question whether damages could be awarded against him personally. When his counsel asked whether the court might pierce the corporate veil, the judge responded that piercing the corporate veil "may be what's necessary to effectuate the court's judgment." At that time, the court held Govindaraj in contempt for violating the injunction order, but withheld judgment as to the appropriate sanction.
Govindaraj continued his obstructionist conduct during more than three more years of discovery related to Plaintiff's damages. The court again held Govindaraj in contempt for refusing to authorize Plaintiff access to certain email accounts as ordered by the court.
Exec Argues Trial Court Violated His Due Process
On appeal, Govindaraj argued that the district court violated his due process rights by entering a judgment against him for damages and attorneys' fees when he wasn't named as a defendant in the action. He argued that because he wasn't a party in the case, he was unable to defend himself against individual liability as a corporate officer or as a putative alter ego of the defendant corporation.
In response, Plaintiff argued that Govindaraj was subject to personal liability because he was directly responsible for the infringement committed by the corporation. Further, Plaintiff asserted that he was the alter ego of the defendant corporation, was on notice of Plaintiff's allegations, and participated fully throughout the trial court proceedings. As a result, Plaintiff argued that it wasn't required to name Govindaraj as a party given his well-known role in the activities of the defendant corporation.
Circuit Judge Barbara Milano Keenan wrote in her opinion for the panel that an individual must be provided a "fair chance" to respond to allegations made against him, and that opportunity must be provided in a "reliable and orderly" fashion. She explained that such concerns are reflected in the Federal Rules, which require identification of the defendants in a complaint, service of process, and compliance with rules for amending a complaint to add new defendants.
Judge Keenan wrote that in light of these due process limitations, a judgment entered against a corporation that is determined to be the alter ego of a non-party establishes personal liability of the non-party only if the non-party is notified that such liability may be imposed and is given fair opportunity to defend the action resulting in the judgment. When these strict conditions are met, the judge said that the non-party alter ego is properly before the court and due process concerns are satisfied. That's because the non-party was served through service on its alter ego, was given adequate notice of its potential exposure, and has had the opportunity to defend against personal liability.
Here, there was no question that Govindaraj wasn't named as a party in the case, and he wasn't personally served. His name didn't appear anywhere in the complaint, and Plaintiff never sought to amend the complaint to add him as a defendant. In addition, the judge found that, contrary to Plaintiff's argument on appeal, the district court's sua sponte observation that veil piercing might be appropriate was merely a suggestion, and nothing more. Plaintiff didn't take any action based on the court's comment, which, on its alone, failed to notify Govindaraj that he needed "to respond and be heard" in a "reliable and orderly course" before judgment could be entered against him.
Plaintiff's Claims Rejected
The Fourth Circuit panel also rejected Plaintiff's attempt on appeal to cure its procedural missteps by belatedly raising an alter ego theory of liability to preserve a judgment obtained against a non-party. As a result of Plaintiff's failure to advance an alter ego theory in the trial court, Judge Keenan held that the record didn't contain any factual findings resolving that issue, and the trial court wasn't asked to pierce the corporate veil. Regardless whether the facts in the record theoretically could have supported such findings, the panel said it wouldn't hold a non-party personally liable for a monetary judgment when he didn't receive the procedural protections of notice and an opportunity to be heard to which every defendant is entitled.
Judge Keenan found that Govindaraj wasn't notified at any point during the litigation in the trial court that Plaintiff was seeking to impose liability on him personally, or to collect a money judgment from him under a theory that he was the alter ego of the defendant corporation. Thus, he didn't have an opportunity to defend against personal liability with the defenses and procedures afforded to parties in accordance with their due process rights.
Likewise, Judge Keenan and the panel found no merit in Plaintiff's claim that Govindaraj should be held personally liable for the damages and fees award as an officer of the defendant corporation based on his underlying acts of infringement. Although an officer of a corporation can be held personally liable for his own conduct in infringing on another's trademark, such a substantive claim of liability first must be pleaded in a complaint against the individual alleged wrongdoer, the panel said.
And the fact that Plaintiff might have prevailed had it opted to bring a claim against Govindaraj personally didn't relieve Plaintiff from complying with the basic requirements of due process.
The trial court reasoned that Govindaraj's egregious litigation conduct justified the imposition of personal liability. But the Fourth Circuit said that although the district court's frustration with Govindaraj's years-long obstructionist behavior was understandable, that behavior wasn't a valid rationale for subjecting him to personal liability without satisfying due process requirements. Instead, Judge Keenan said that such abusive litigation practices should be addressed through sanctions and the court's contempt power.
The Fourth Circuit vacated the judgment for damages and attorneys' fees entered against Govindaraj and remanded for further proceedings for the court to determine whether any portion of the damages and fees award against Govindaraj was imposed as a sanction for his contempt of court and, if so, the amount of that sanction. Life Techs. Corp. v. Govindaraj, 2019 U.S. App. LEXIS 22081 *; __ F.3d __; 2019 WL 3308532 (4th Cir. July 24, 2019).
---
Trending Now