---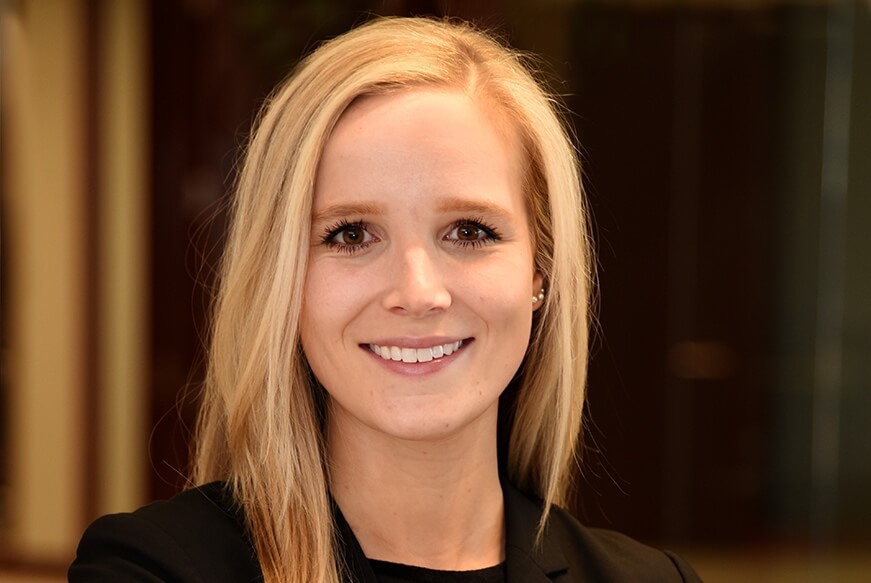 ST. LOUIS—Greensfelder, Hemker & Gale, P.C., is pleased to announce that Samantha E. Caluori has rejoined the firm's St. Louis office as an associate in the Business Services practice group. She previously held the same position with the firm from late 2016 through 2017.
"We are very pleased to welcome Sam back to Greensfelder, and we are excited to reap the benefits of the valuable experience she gained while serving in an in-house corporate position while away from the firm," said Greensfelder Chief Executive Officer Timothy R. Thornton.
Ms. Caluori assists businesses with a variety of transactions including mergers and acquisitions. Her corporate transactions work involves exempt securities offerings and other governance matters, as well as commercial contracts, and entity formation and dissolution.
Prior to rejoining Greensfelder, Ms. Caluori served as in-house associate counsel for Energizer Holdings, Inc., the St. Louis-based manufacturer of batteries, flashlights and lanterns. With that company, Ms. Caluori was involved with commercial transactions, international and domestic supply agreements, and international distributorship arrangements, among other matters. She also assisted with due diligence and integration related to multiple acquisitions of global consumer products companies.
During law school, Ms. Caluori worked for the Consumer Protection Division of the Missouri Attorney General's Office.
Ms. Caluori received her J.D. (cum laude) from St. Louis University School of Law and her Bachelor of Science from Iowa State University.
About Greensfelder, Hemker & Gale P.C.
Greensfelder, Hemker & Gale, P.C., founded in 1895, is a full-service law firm with offices in St. Louis, Chicago and Belleville, Ill. Greensfelder offers comprehensive legal solutions for clients locally, nationally and internationally. Areas of practice include business services; communications and media; construction; educational, religious and tax-exempt organizations; employee benefits; employment and labor; energy; franchising and distribution; health care; intellectual property; litigation; real estate; securities and financial services; and trusts and estates.
---
Trending Now