---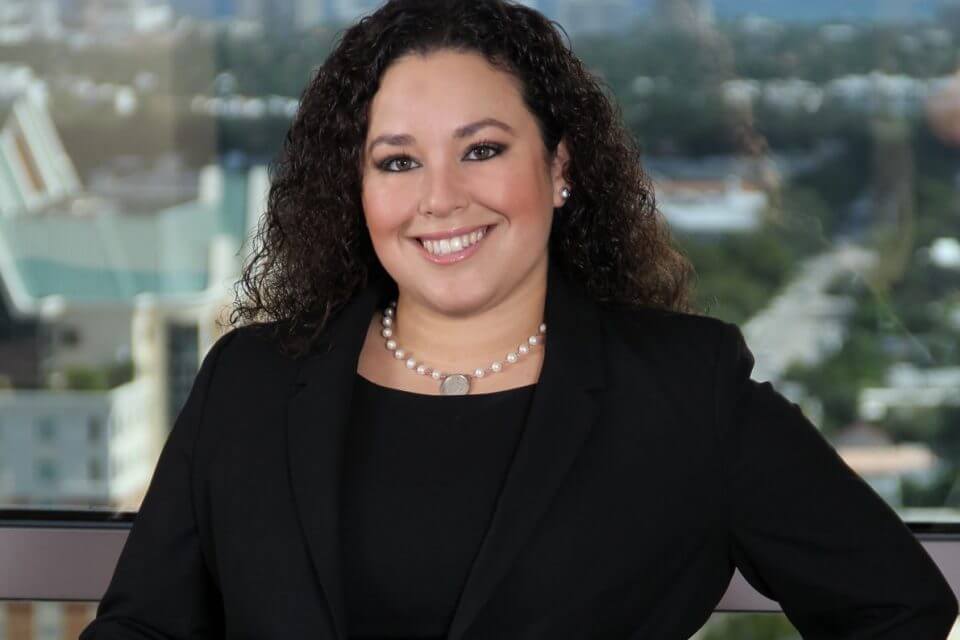 CORAL GABLES, FL—The law firm of Weiss Serota Helfman Cole & Bierman announced that attorney Haydee Sera has been elected to the Cuban American Bar Association (CABA) Board of Directors. The goal of CABA is to serve the community to improve the legal profession through greater diversity and equality of opportunity throughout Florida.
CABA was established in 1974 by lawyers of Cuban descent, with the mission to promote equality of its members. In 1984, CABA established the CABA Pro Bono Project to assist the needs of indigent Spanish-speaking individuals who did not otherwise have access to Spanish speaking lawyers who could help them with legal matters. The CABA Pro Bono Project was nationally recognized as a Point of Light by President George H.W. Bush. CABA raises thousands of dollars annually to support the CABA Pro Bono Project through events such as Art in the Tropics and the annual CABA Gala, at which the Board of Directors are installed. The 2019 CABA Board will be installed at the CABA Gala taking place on Saturday, January 26, 2018 at the Ice Palace in Wynwood.
Haydee Sera is a member of the firm's Municipal Government Practice and Land Use Groups, where she provides general representation to municipalities on a broad range of issues such as elections, ethics, procurement, public records, and land use and zoning. Prior to joining the firm, Sera was the Assistant Town Attorney for the Town of Miami Lakes, where she diligently served as counsel to the Town's Planning and Zoning Board, Charter Revision Commission and advisory committees. She earned her Juris Doctor and Business Administration degrees from the University of Miami. In addition to her involvement with CABA, Sera is a member of the Hispanic National Bar Association and the Miami Lakes Bar Association.
Earlier this year, Sera was honored as a Woman of Distinction by the Cultural Affairs Committee of the Town of Miami Lakes in recognition of Women's History Month.
About Weiss Serota Helfman Cole & Bierman, P.L.
Weiss Serota Helfman Cole & Bierman P.L., is a prominent South Florida law firm serving corporate, governmental and individual clients with an integrated array of professional services including commercial litigation, land-use and real estate law, construction law, communications and cable law, labor and employment law, government law and governmental relations. The firm has offices in Coral Gables, Ft. Lauderdale and Boca Raton.
---
Trending Now