---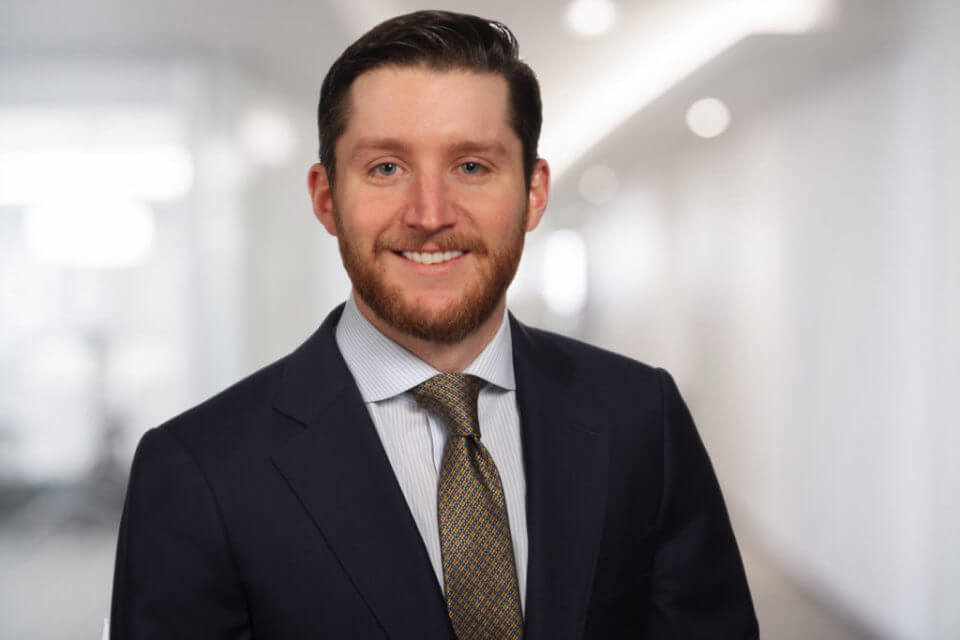 DALLAS—Kane Russell Coleman Logan today announced the promotion of Michael Attaway to the position of Director in the firm's Business and Corporate Group. Michael joined the firm in 2012 and represents clients in merger and acquisition and commercial financing transactions, and other business-related matters.
Joseph Coleman, Managing Partner and Co-Founder of the firm, praised Michael, saying, "We are pleased to recognize and reward Michael for his dedication to serving our clients. In the six years he has been with our firm, Michael has excelled, worked extraordinarily hard and demonstrated outstanding legal skills and excellent client service. One of the firm's core values is 'meritocracy.' Accordingly, when we encourage a young lawyer's rapid and outstanding development, we are happy to recognize it."
After joining the firm as an associate in 2012, Michael quickly developed a reputation for his innovative work on behalf of financial institutions, borrowers, and distressed asset funds. He frequently helps clients structure, draft and negotiate asset-based and real estate secured credit facilities, including syndicated credits. He also counsels sellers and strategic buyers in connection with acquisitions and divestitures across all industries. He often shares his legal and industry knowledge through speaking engagements and articles, most recently presenting at the Texas Association of Bank Counsel's 42nd Annual Convention. This year, Michael was listed in Texas Rising Stars by Super Lawyers.
Prior to joining Kane Russell Coleman Logan, Michael served as a legal intern for the Honorable Michael T. Parker of the U.S. District Court for the Southern District of Mississippi. He earned his Juris Doctor from the University of Mississippi School of Law, where he co-founded the Mississippi Sports Law Society, which has become one of the largest student organizations at the school.
About Kane Russell Coleman Logan
Kane Russell Coleman Logan is a full-service law firm with offices in Dallas and Houston. Formed in 1992 with five lawyers, today KRCL employs more than 65 attorneys. The Firm provides professional services for clients ranging from Fortune 500 companies to medium-sized public and private companies to entrepreneurs. KRCL handles transactional, litigation and bankruptcy matters in Texas and throughout the country.
---
Trending Now