These iconic lawyers have been nominated by their peers to be included in Attorney at Law Magazine First Coast's Legal Legends Class of 2017. I think you'll agree these men have earned their place at the top of the legal community. Please note, Carl Dawson, whose story appears on page 16, was also nominated. We hope you will join us in congratulating a lifetime of accomplishments. We are accepting nominations for next year.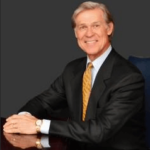 Wayne  Hogan, Terrell Hogan PA
Wayne Hogan, a Jacksonville native, has been with the firm since 1977. He graduated from Florida State University, where he received both his bachelor's degree and his Juris Doctor. He specializes in all areas of personal injury law. In addition to participating in many professional associations, he and his wife, Pat, are also actively involved in the community. Hogan has continuously fought injustices that inflict death and injury and focuses on bringing to account those who profit from defective, dangerous products. Hogan is best known for joining with other leading trial lawyers in product liability and racketeering claims against the cigarette industry. The state of Florida had provided medical care to Floridians afflicted with tobacco diseases, and the lawsuit achieved an historic $17 billion settlement for Florida's taxpayers and to protect Florida's children from the scourge of tobacco. The settlement not only protects the children of today, it will go on preventing addiction and disease for decades to come. It also led to the national tobacco settlement and set the stage for significant changes in tobacco control laws, beginning with removing all billboard advertising and the retirement of Joe Camel and the Marlboro Man.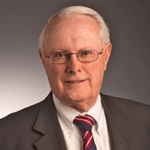 Charles P. Pillans III, the Bedell Firm
Charles P. Pillans III received both his undergraduate and law degrees from the University of Florida, where he was a member of Florida Blue Key. While in law school, he was executive editor of the Law Review and a member with his partner John DeVault of the moot court team. He graduated with honors and with an appointment to the Order of the Coif and a membership in Phi Beta Phi. Pillans joined the Bedell Firm in 1966. He then joined the State Attorney's Office in 1970 as a member of the special prosecution unit to investigate and prosecute organized and other complex crimes, but returned to the Bedell Firm in 1972. Pillans is a fellow of the American Collage of Trial Lawyers, an associate of the American Board of Trial Advocates and has been recognized in Best Lawyers in America, Florida Trend's Legal Elite and Florida Super Lawyers.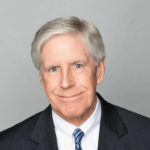 Jepth F. Barbour, Marks Gray PA
Jeptha F. Barbour is a shareholder with Marks Gray P.A. in Jacksonville, Florida, where he has practiced since 1982. Barbour received his undergraduate degree from Stetson University in 1979 and his Juris Doctor from Stetson College of Law in 1982. He practices in the area of civil litigation focusing on medical malpractice, products liability, professional liability, commercial and disability litigation. Barbour is a fellow of the American College of Trial Lawyers and a member and past president of the Jacksonville Chapter of the American Board of Trial Advocates. He is board certified in civil trial law by The Florida Bar. He is also a member of the International Association of Defense Counsel serving currently on its board of directors and was director of its Defense Counsel Trial Academy at Stanford University in 2011. He served on the executive council of the trial lawyers section of The Florida Bar. He is also a member of the Defense Research Institute, the Florida Defense Lawyers' Association, the Jacksonville Defense Lawyers' Association, and an emeritus member of the Chester Bedell Inn of Court. He is a past president of the Jacksonville Bar Association and of the Jacksonville Bar Association young lawyers' section.
Mike G. Tanner, Tanner Bishop PA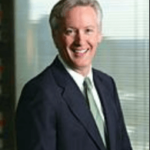 In over 30 years of legal practice, Mike Tanner has earned a reputation as one of North Florida's top business trial lawyers. He is a skilled legal strategist, and, as senior principal of the firm, brings a depth of experience and perspective to every client matter. Tanner's primary areas of practice include complex litigation, appellate and election law. Tanner is board certified in both civil trial and business litigation by The Florida Bar Board of Legal Specialization and Education and he is rated AV-Preeminent by Martindale-Hubbell Inc. Tanner is listed in Best Lawyers in America for bet-the-company litigation, commercial litigation and appellate law. He has been recognized within Florida Trend Magazine's Legal Elite, The Hall of Fame, and in Super Lawyers Magazine. He has been published and has taught advocacy at the University of Florida College of Law, Florida Coastal School of Law and Kebel College, Oxford University. In March 2012, Tanner was inducted as a fellow of the American College of Trial Lawyers, a distinction that is widely regarded as the highest professional attainment for a trial lawyer in the United States and Canada.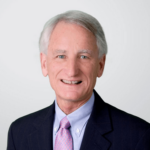 George E. Shultz Jr., Holland & Knight
George E. "Buddy" Schulz Jr. is a partner in Holland & Knight's Jacksonville office and is a Florida Bar board certified trial lawyer. His practice has involved him in litigation throughout the United States since 1973. He formerly served as the chair of the firm's litigation department and now is the chair of the public and charitable service department, which coordinates the firm's pro bono and community initiatives that provide assistance to persons of limited means and organizations that help them.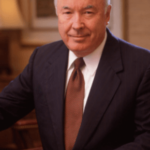 Steve D. Busey, Smith Hulsey & Busey PA
Steve Busey is chairman of the firm. He is a trial lawyer, with his practice centered around complex commercial litigation and insolvency matters. Busey is listed three times in Best Lawyers in America, for bet-the-company litigation, for business litigation and for bankruptcy. Best Lawyers also named Busey 2014 Lawyer of the Year in Jacksonville in bet-the-company litigation. Busey has a successful record in extended jury trials in major business disputes. He represents plaintiffs and defendants in contract, business torts and corporate governance disputes, and is experienced in sports litigation and league governance disputes. His insolvency experience includes lead representation of debtors and creditors in chapter 11 reorganizations of publicly held companies. Busey is    experienced in bankruptcy litigation throughout Florida.