Attorney at Law Magazine sat down with Julie Rendelman, the presenter in the upcoming Lawline and Law&Crime, session, "How to Become a Go-To Legal Expert for Media Outlets." She shares some tips on becoming a legal expert for media outlets.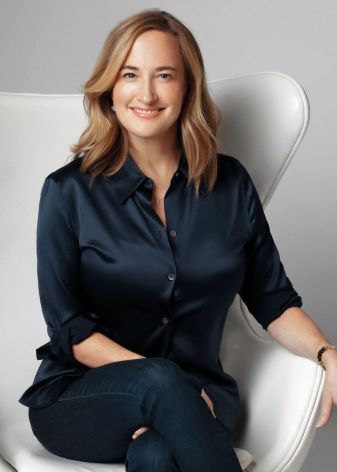 She is a former Deputy Bureau Chief with the Kings County District Attorney's Office Homicide Bureau where she was lead attorney in over 60 jury trials, including homicide, rape, and other felony offenses. During her tenure at the office, Julie was the lead prosecutor in thousands of criminal cases, including over 60 jury trials. After leaving the office, Julie opened the Law Offices of Julie Rendelman, where she handles all aspects of criminal investigation and prosecution in both state and federal jurisdictions. Julie Rendelman is a legal analyst and fill-in host for the Law and Crime Network where she shares her extensive knowledge of the law with the public.
AALM: What is the first step in becoming a go-to legal expert for the media?
JR: There are many ways to get your foot in the door as the "go-to" legal expert for media outlets. For me, I had an extensive background in criminal law, both as a homicide prosecutor and a criminal defense attorney.  That expertise is front and center in my law practice's website.  Further, I keep myself informed of the latest current events related to criminal cases and write about them in social media platforms, such as twitter or Instagram.  It is not uncommon for a reporter looking for a quote or an interview to find my website or see my comments on a particular story and reach out.  Further, having a solid background in criminal law allows media outlets to feel comfortable in relying on my expertise when stories arise relating to that area of law. Finally, form relationships, be available, be knowledgeable and above all, be prepared.
AALM: How should lawyers target the right media source for their firm?
JR: Some might say that dealing with any media outlets is good for business, regardless of the field of law you are in.  For me, I tend to focus on one area: criminal law.  I like to limit myself from talking about other areas as I believe master of all master of none.
AALM: What do you hope listeners will take away from your series?
JR: Take risks…the legal field has much to offer and you should take advantage.
AALM: Tell us a little bit about your personal experience as a resource for media outlets?
JR: I used to be hesitant to speak to reporters or provide legal commentary on various media outlets.  I found it less daunting to speak to a jury at trial, even in the most serious of cases, then I did speaking on  television. As I became more comfortable in this new arena, I found the experience incredibly rewarding and realized that the process is yet another way to grow in my career.