---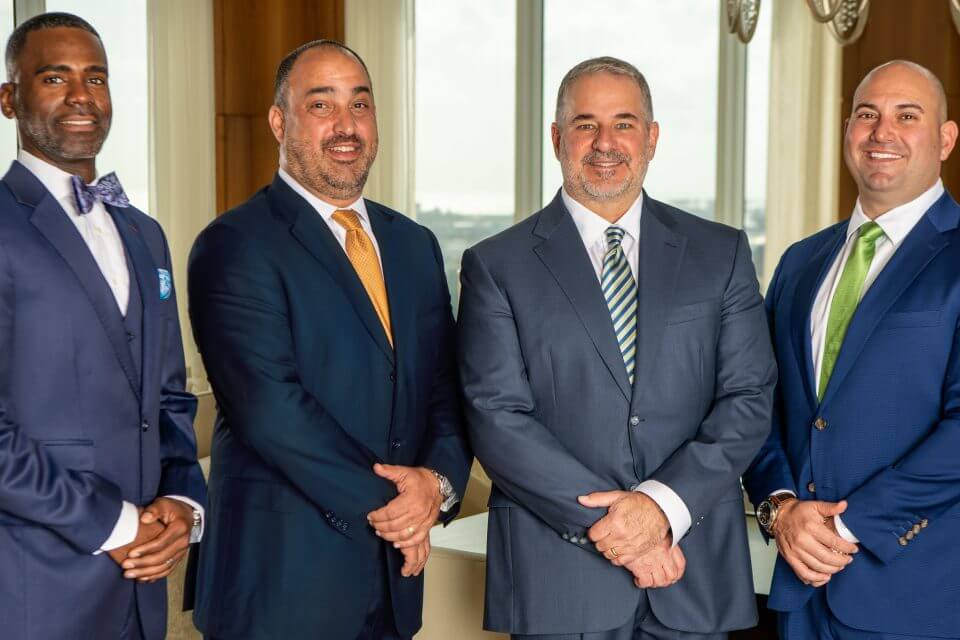 Fort Lauderdale—After nearly 30 years of building a reputation as leading medical malpractice attorneys at Krupnick Campbell Malone Buser Slama Hancock & Liberman, P.A, Scott Liberman, joined by Ivan Cabrera, Sean Thompson and Brent Reitman have opened a new firm in the iconic 110 Tower, located across from the Broward County Courthouse in downtown Fort Lauderdale.
Liberman Cabrera Thompson & Reitman, PLLC (LCTR) brings more than 70 years of combined legal experience and the same all-star support team to focus on medical malpractice and personal injury claims for clients who endure negligence at the hands of a healthcare professional and/or provider.
"Unfortunately, by the time our clients seek our legal counsel, they have suffered catastrophic injuries and losses. We've dedicated our practice to providing them with the highest standard of service and compassion," said Liberman, a former name partner at Krupnick Campbell. "The work we do is critical for our clients and their families, and we remain committed to delivering results to ensure they get the justice they deserve."
About Liberman Cabrera Thompson & Reitman PLLC
Liberman Cabrera Thompson & Reitman, PLLC is a Florida-based law firm serving clients throughout the state of Florida.
---
Trending Now