---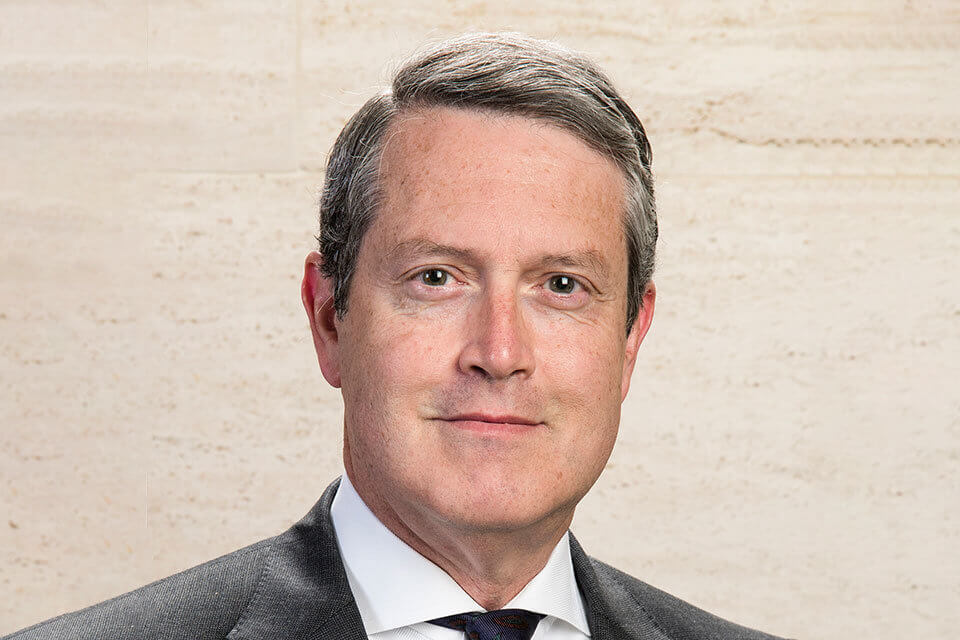 Randal K. Quarles '84, the Vice Chair for Supervision, Board of Governors of the Federal Reserve System, will give a Dean's Lecture at the Law School on February 11, 2020. The lecture is cosponsored by the Yale Law School Center for the Study of Corporate Law.
Quarles took office as a member of the Board on October 13, 2017, to fill an unexpired term ending on January 31, 2018. He was reappointed to the Board and sworn in on July 23, 2018, for a term ending January 31, 2032. He was sworn in as Vice Chair for Supervision on October 13, 2017. His term as Vice Chair for Supervision ends on October 13, 2021.
Quarles is also chair of the Financial Stability Board (FSB). He took office on December 2, 2018, to fill a three-year term. The Financial Stability Board is an international body that monitors and makes recommendations about the global financial system. It also coordinates national financial authorities and international standard-setting bodies as they work toward developing strong regulatory, supervisory, and other financial sector policies. He will serve on the Board and FSB simultaneously.
---
Trending Now