---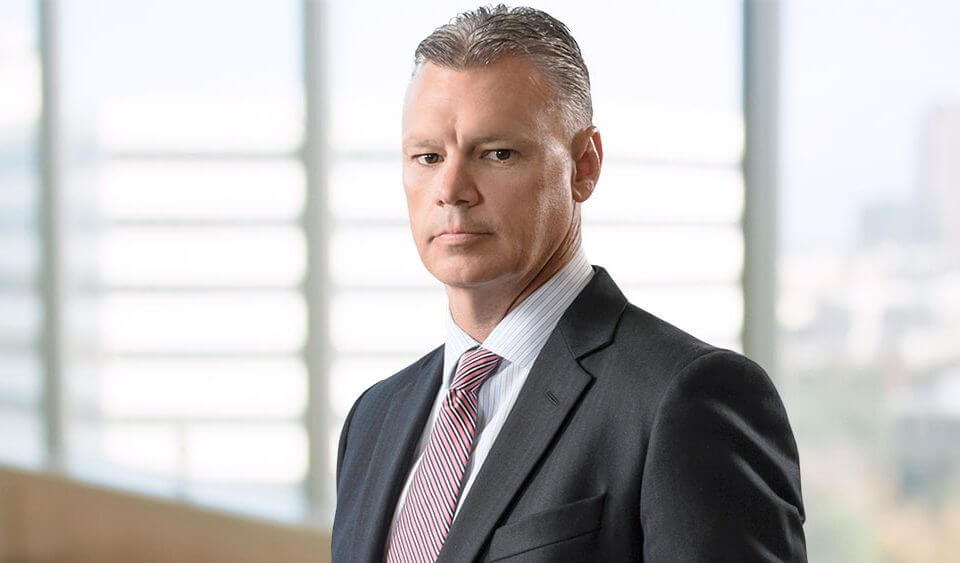 DALLAS—The national law firm of Baron & Budd is pleased to announce that Shareholder Scott Summy has received the presidential nomination to be named President of the Top 10 Environmental Trial Lawyers Association for 2019.
The Environmental Trial Lawyers Association – Top 10, a specialty association within The National Trial Lawyers', is an invitation-only professional organization composed of and limited to the Top 10 attorneys from each state or region who provide legal representation for environmental claims.
Scott Summy heads the Baron & Budd Environmental Litigation Group, which litigates complex environmental contamination cases all over the country. Summy is one of the most successful environmental litigators in the country. Throughout the course of his career, Summy has held leadership roles in some of the nation's most high-profile environmental litigation, including serving on the Plaintiffs' Steering Committee and Plaintiffs' Executive Committee in the Gulf Oil Spill Multi-District Litigation, as well as serving as Co-Lead Counsel in the MTBE Multi-District Litigation pending in New York. Additionally, Summy has successfully represented public water providers against the chemical manufacturers of TCP and Atrazine. Summy's past work has led to approximately $2 billion in recoveries for his clients.
Currently, Summy is leading the charge against Monsanto Company for polluting America's waterways with polychlorinated biphenyls (PCBs). Summy and his Group represent a number of public entities in their fight against PCB contamination, including San Diego, Long Beach, San Jose, Oakland, Berkeley, Portland, Port of Portland, Spokane, Seattle and the State of Washington. Summy also currently represents three public water providers and more than 50 private well owners in North Carolina in litigation that alleges Chemours and Dupont contaminated groundwater near one of its facilities with dangerous perfluorinated chemicals ("PFCs"), including GenX.
Additionally, Summy currently represents nearly 30 public entities in both Northern and Southern California in litigation against PG&E and SoCal Edison for damages resulting from the devastating wildfires of 2017. Summy has been appointed as Lead Counsel for the Public Entities in two consolidated JCCPs for wildfire cases. Recently, the Group also secured a $25.4 million settlement for the Calaveras County Board of Supervisors against PG&E for damages as a result of the 2015 Butte Fire.
"I am humbled and honored to be selected for this position by the National Trial Lawyers'," said Scott Summy. "It is a privilege to work for the victims impacted by corporate environmental negligence. On behalf of everyone who works in the Baron and Budd Environmental Law Group, we look forward to our continued work in this practice area."
Members of the Environmental Trial Lawyers Association – Top 10 exemplify superior qualifications of leadership, reputation, influence, and performance in their area of specialty. Summy is no stranger to recognition for his work in environmental litigation. He has the distinct honor of being named to the Top 100 Civil Plaintiff Trial Lawyers for 10 consecutive years.
About Baron & Budd P.C.
Baron & Budd, P.C. is among the largest, oldest and most revered plaintiffs' law firms in the nation. Our team of dedicated, compassionate lawyers and support personnel work across the nation. We've won many precedent-setting cases and managed numerous claims of all kinds.
---
Trending Now