We are starting out 2019 by celebrating attorneys who are notably working to better the First Coast community. These men and women go beyond excellence in their legal practice to give back to the legal community and the Jacksonville community at large.
FREED TO RUN
Mike Freed
Shareholder | Gunster Attorneys at Law
Freed to Run began as a solo effort by Mike Freed, to run courthouse to courthouse from the Tallahassee to Jacksonville to raise awareness about "the Justice Gap" and to raise funds to fill it. Freed To Run has grown in less than two years to be an annual marathon series that actively engages teams of community stakeholders in running relay marathons and fundraising as teams. With the generous support of the Baptist Health Foundation, Freed To Run is on track to help Jacksonville Area Legal Aid and the Northeast Florida Medical Legal Partnership fund a $2 million endowment to provide legal assistance to pediatric patients and their families with legal assistance to improve their health and living outcomes.
Mike Freed is a Gunster business litigation attorney and mediator. Freed grew up in the Washington, D.C. area and graduated magna cum laude from Georgetown University Law Center and before that Jacksonville University. He and his wife lawyer Crystal Freed are fully committed to giving back to the legal profession and the community through service, advocacy, bridge-building and leveraged philanthropy.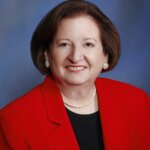 DUVAL BEHAVIORAL HEALTH CONSORTIUM
Honorable Karen K. Cole
Fourth Circuit Judge
Judge Cole organized a one-day trek to Miami for 14 community leaders to acquaint them with nationally heralded mental health initiatives implemented by Dade County Judge Steven Leifman. She was instrumental in assisting those leaders in forming the Duval Behavioral Health Consortium. By obtaining a significant state grant, the DBHC and the Mental Health Resource Center have established a free, walk-in mental health clinic.
Circuit Judge Karen K. Cole has lived a life of service. As a lawyer, she served as president of the Jacksonville Bar Association. As a judge, she has spearheaded local initiatives and organized free seminars, including ones related to domestic violence, mental health, dyslexia, autism, diversity, children's needs, and civics education. She has served on the state and national boards of International Dyslexia Association, chaired the statewide Family Courts Steering Committee, been president of two different chapters of the national American Inns of Court, and taught at statewide judicial education conferences.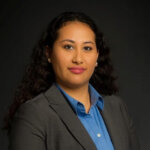 THE WOMEN'S CENTER OF JACKSONVILLE
Sarah Mannion
Associate Attorney | Candyce M. King PA
Sarah is board president of the Women's Center of Jacksonville, which launched a $3 million community initiative in October 2017 to raise funds needed for a new Sexual Assault Forensic Exam (SAFE) Center for survivors of sexual violence in Duval, Nassau and Baker counties.
Sarah Mannion is a Jacksonville native and attorney with Candyce M. King, P.A. focusing on real estate, bankruptcy, probate and estate planning. Sarah is married to Charles Foreman, Jr., has a stepdaughter, Gracie,14, and daughter, Charlotte, 3.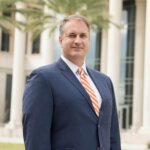 SAFER STREETS THROUGH SMARTER DRIVERS
Matthew Posgay
Partner | Coker Law
Coker Law's Safer Streets through Smarter Drivers initiative provides lifesaving driver's education equipment through its sponsorship of The Apex Virtual Vehicle. The vehicle provides a hands-on driving experience without dangerous consequences.
Coker Law Partner Matthew Posgay is board certified by The Florida Bar in civil trial law and by the National Board of Trial Advocates in civil trial advocacy. He has been listed to Florida Super Lawyers every year since 2010, and was recently named a fellow of The Trial Lawyer Honorary Society of the Litigation Council of America.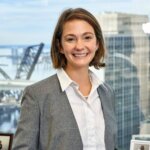 NORTHEAST FLORIDA MEDICAL LEGAL PARTNERSHIP
Katy DeBriere
Attorney | Jacksonville Area Legal Aid
Through the NFMLP, Northeast Florida health care institutions refer pediatric patients and their families to Jacksonville Area Legal Aid for help with civil legal issues such as access to health care, safe housing and special education services.
At Jacksonville Area Legal Aid, Katy DeBriere is the managing attorney for the Northeast Florida Medical Legal Partnership. DeBriere graduated with honors from the University of Florida Levin College of Law in 2008 and joined JALA in 2015. She provides legal services to pediatric patients and their families and refers cases to JALA staff and pro bono attorneys.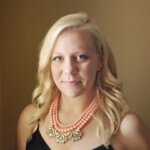 HUBBARD HOUSE
Lauren Carroll
Attorney | Injunction for Protection Project
Hubbard House provides legal representation to survivors of domestic, dating, sexual violence, and stalking in injunction for protection proceedings and related matters. Representation includes drafting petitions and motions and appearing at including child support and enforcement hearings.
Ms. Carroll began her career as a social worker and earned her master's in social work from the University of Tennessee. After graduating law school, she has continued to advocate for children and families with the guardian ad litem program and subsequently with Hubbard House as an attorney with the FCADV supported Injunction for Protection Project.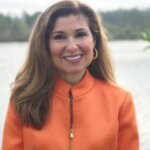 FLORIDA GUARDIAN AD LITEM PROGRAM
Christine Meyer
Supervising Attorney | Guardian ad Litem Program
The Florida Guardian ad Litem Program is a state agency court-appointed to represent the best interest of abused, neglected, and abandoned children. Through a multidisciplinary team approach, the Guardian ad Litem Program attorneys, child advocate managers, and volunteer child advocates powerfully and effectively advocate for the most vulnerable children in Florida. The Guardian ad Litem Program ensures all the children's needs are met, they are receiving all necessary services, and most importantly, they find their way to a safe, loving, and permanent home. Children with advocates like these spend less time in foster care and are twice as likely to be adopted.
Christine Meyer is the supervising attorney of the Guardian ad Litem Program in the Fourth Judicial Circuit. A graduate of the University of Miami School of Law, Ms. Meyer manages the program's legal team consisting of nine attorneys. Meyer has been with Guardian ad Litem for more than 20 years and just earned board certification in juvenile law from The Florida Bar. In October, she won the Statewide Guardian ad Litem Program's Leadership Award. Meyer is also an adjunct law professor at Florida Coastal School of Law teaching a Child Advocacy Clinic. Practicing in this area of the law is truly her passion.

2019 Florida Bar President's Pro Bono Award
Crystal Freed
4th Judicial Circuit (Clay, Duval and Nassau counties)
Crystal Freed found success at big-name firms after earning her J.D. in 2003 from Georgetown University Law Center. But Freed, a native of Trinidad and Tobago, realized her passion was to help victims of human trafficking, and in 2008 she formed the Freed Firm, P.A., in Jacksonville. Freed cochaired Northeast Florida's first Human Trafficking Task Force from 2007-2009, quadrupling membership. As chair of the Human Rights Committee of the Jacksonville Bar Association, Freed piloted the Attorneys for Human Trafficking Survivors project. She also co-founded a statewide effort, Florida Attorneys for Survivors of Human Trafficking. She also spearheaded the creation of the Jacksonville Human Trafficking Pro Bono Working Group.
Crystal Freed was an attorney who learned about human trafficking while in law school at Georgetown University in Washington, D.C. Moved by the yearning to protect human liberties, Crystal became an advocate for trafficked persons and dedicated her company, The Freed Firm, to preventing trafficking through legal services.