Attorney at Law Magazine First Coast is pleased to present its 2020 Women in Law special issue, featuring these top female lawyers. Each woman excels in the practice of law. As a part of this section, each woman has provided one of her legal inspirations with our readers.
Teri Sopp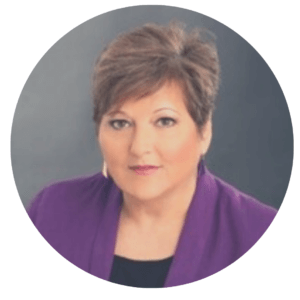 Director of the Juvenile Re-Sentencing Program
Fourth Judicial Circuit Office of the Public Defender
Teri Sopp, a board certified criminal trial lawyer, has been practicing law in Jacksonville since 1978, and had a private practice of law for 23 years. She returned to the Public Defender's Office in 2017.
Sopp's role model is Former Florida State Supreme Court Justice Rosemary Barkett.
Shannon Schott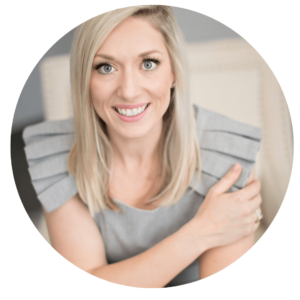 Partner
Plata Schott Attorneys & Counselors at Law
Shannon Schott practices personal injury, criminal and juvenile defense, in which she is board certified. She was honored as a 2020 Ultimate Attorney by Jacksonville Business Journal. Schott is involved in The Florida Bar, Jacksonville Bar Association, Florida and Jacksonville Justice Association, and FACDL .
Dianne Jay Weaver is the woman in the law who most inspires her.
Sarah Mannion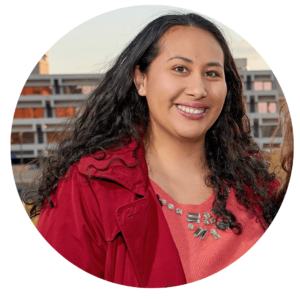 Partner
King & Mannion, P.A.
Sarah Mannion specializes in real estate transactions and litigation, debtor and creditor bankruptcy representation, probate and estate planning. She is married to Charles Foreman, stepmom to Gracie, 15, and mom to Charlotte, 4, and JJ, 4 months. Mannion is president of JWLA and the immediate past board chair of the Women's Center of Jacksonville.
Kamala Harris is the woman in law who inspires her the most.
Stacy Thomas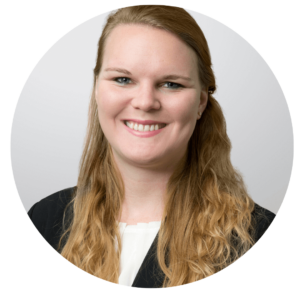 Associate
Holland & Knight
Stacy Thomas practices in the firm's business law section in the areas of corporate and securities laws. Her experience includes securities offerings, private investment fund formation, mergers, acquisitions, reorganizations, equity investments and recapitalizations. Thomas is a member of the Jacksonville Bar Association and the Jacksonville Women Lawyers Association.
"I was really inspired by my late mother, Connie Byrd, who began law school just five years before me. She always motivated me to be the best attorney and person possible."
Kelly Lauren Berlin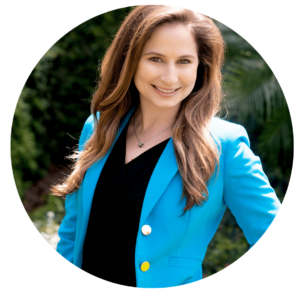 Senior Attorney
Fourth Judicial Circuit Guardian ad Litem Program
Kelly Lauren Berlin practices juvenile law, representing the best interest of the abused, abandoned, and neglected children. Berlin received the Courtesy Award at the 2017 Statewide Guardian ad Litem Disabilities Conference and is a member of the Nassau County Inn of Court. Berlin is also a member of Florida's Early Childhood Court team.
"My mother, Karen Brimmer, has always been a woman in the law who has inspired me. She is a zealous advocate and incredible trial attorney for over 40 years. I was lucky enough to accompany her at a very young age to her hearings, depositions, and trials."
Susanne Kaye Sichta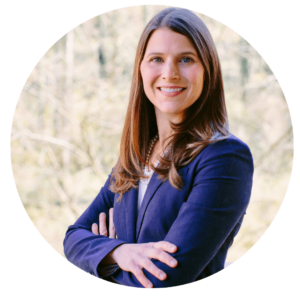 Partner
Sichta Law Firm
Susanne Kaye Schita graduated from the University of Idaho School of Law then moved to Florida where she began a career in criminal defense. She and her husband Rick opened their own practice, The Sichta Law Firm, in 2013, focusing on civil and criminal appeals and criminal post-conviction matters.
Her inspirational woman in law is Meredith Charbula, circuit court judge, Florida Fourth Judicial Circuit.
Jeanne M. Miller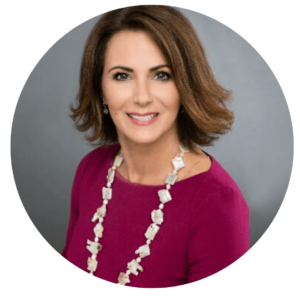 President & CEO
Jacksonville Civic Council
A fearless negotiator dedicated to the greater good, Jeanne Miller has established a reputation for bringing diverse stakeholders together to create positive change. In a career ranging from private practice to local government, higher education and the nonprofit sector, Miller has helped resolve complex fiscal and economic dilemmas, promote higher education, grow hundreds of jobs, and add over $1B to the Duval County tax base. Currently chair of Goodwill Industries of North Florida and a national member of the FSU Alumni Association board of directors executive committee, she's received numerous awards for public service and is a graduate of both Leadership Jacksonville and Leadership Florida.
"One of the women I've most admired is the late Rep. Tillie K. Fowler. A formidable public servant with a warm heart and gracious manner, she worked across party lines to get things done. She courageously took on some of the most difficult issues facing the community with the goal of achieving the greatest good for her constituents and our nation."
Gina P. Grimsley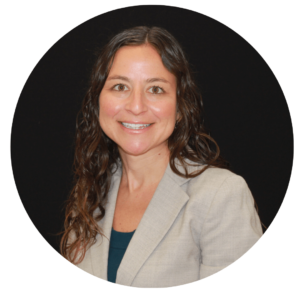 General Counsel
Sauer
Gina Grimsley is general counsel for Sauer and its affiliated companies, a best-in-class professional construction company since 1876. As general counsel, she provides legal counsel and risk management advice for the day-to-day operations of Sauer, which includes oversight and administration of litigation, corporate policies, insurance claims, as well as negotiation of contracts. Prior to joining Sauer, Grimsley spent eight years in private practice handling appellate and insurance coverage matters as well as a variety of complex commercial disputes and construction litigation.
She is inspired by Sara E. Moss, executive vice president and general counsel of The Estée Lauder Companies.