Attorney at Law Magazine First Coast is pleased to present its 2021 Women in Law special issue, featuring these top female lawyers. Each woman excels in the practice of law. As a part of this section, each woman has provided one of her legal inspirations with our readers.
Cyndy Trimmer of Driver, McAfee, Hawthorne & Diebenow, PLLC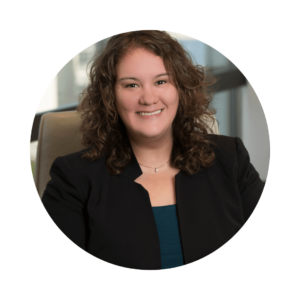 A commercial real estate attorney and registered lobbyist, Trimmer works with developers to secure incentives and entitlements including representation in connection with land use and zoning, mobility, procurement, and alcohol licensing matters. Trimmer is President of Jacksonville Women Lawyers Association and a member of the Downtown Vision Board of Directors.
Woman who inspires: Downtown Investment Authority CEO Lori Boyer sets the bar higher than any woman I know and is a constant source of inspiration.
Lindsay Tygart of Coker Law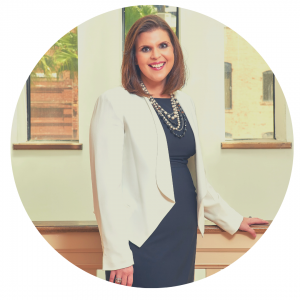 Lindsay Tygart, Lead trial attorney Coker Law's medical malpractice division, representing individuals and their families. Tygart is a member of the JBA Board of Governors and is a past president of the Jacksonville Women Lawyers Association. Tygart received JWLA's 2020 Woman Lawyer of the Year Award for her service to clients, the community and fellow attorney-moms.
Woman who inspires: The Honorable Virginia Q. Beverly is the woman in the law who inspires Lindsay most – for her grace, her strength, and her unwavering commitment to career, community, and most of all, family.
Holly Howanitz of Wicker Smith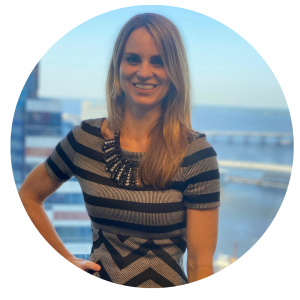 Holly Howanitz, Shareholder and practices in Wicker Smith's Jacksonville and Brunswick offices supervising a team of ten associate attorneys. She focuses her practice on General Liability, Transportation, Construction and Professional Liability. She is AV Rated by Martindale Hubble. In 2015, Holly was recognized by the Jacksonville Business Journal as one of the top 40 under 40 for business leaders and professionals and in 2016 she was named as one of the Jacksonville Business Journal's Women of Influence. She was elected to the American Board of Trial Advocates (ABOTA) in 2019. Recently, Holly joined the executive committee of ABOTA as membership chair. She is also active in the USLAW Organization. She is married to attorney Jay Howanitz and they have one son, Dutch.
Woman who inspires: I am lucky to work at a firm with a deep bench of experienced and impressive female partners. If I had to identify a female colleague who inspires me most often, I would recognize my Tampa partner, Erin Diaz. Erin is often my go-to person when I have a complex issue that I want to brainstorm and she always motivates me to keep working hard and to think outside the box.
Missy Davenport of Jacksonville Area Legal Aid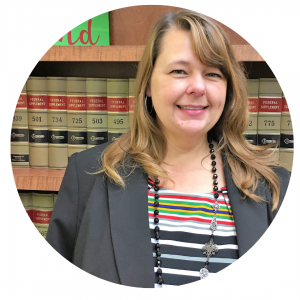 Missy Davenport serves as the Pro Bono Director at Jacksonville Area Legal Aid (JALA) where she manages pro bono outreach and case management services and collaborates with the private bar, judiciary, and law school to provide much-needed legal assistance to the community. Prior to joining JALA, Ms. Davenport was a prosecutor in the 4th Judicial Circuit, practiced family law, and was the Director of Academic Success and Bar Preparation at Florida Coastal School of Law. Ms. Davenport is a member of the Jacksonville Bar Association, the Jacksonville Women Lawyers Associations, and the Florida Pro Bono Coordinators Association.
Woman who inspires: Ruth Bader Ginsburg and her passion and dedication to securing equal rights for women inspired me to become an attorney.
Jessica E. Byrne of Orr | Cook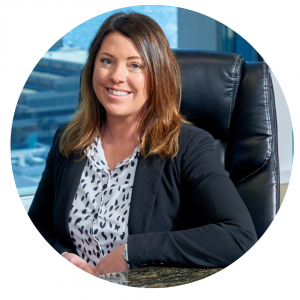 Jessica E. Byrne, Partner and civil litigator with Orr | Cook. A devoted fan of the FSU Seminoles, where she attended undergrad, Jessica earned her JD from Florida Coastal School of Law. She is a proud Florida native who enjoys spending her free time at the beach with her husband Patrick and senior-citizen pup, Bailey.
Woman who inspires: Jessica was inspired to this line of work by her mentor and former boss, Anna Cam Fentriss, Esq. while lobbying at the Florida Capitol."
Angie Huston Miller of The Chief Counsel's Office of the IRS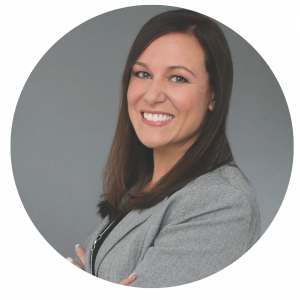 Angie Huston Miller, Attorney in the Chief Counsel's Office, Internal Revenue Service. She moved to Jacksonville in 2018 with her husband and two dogs, Max and Binx. She is an avid runner and spends her free time volunteering with the running community.
Woman who inspires: Melanie Griffin, former President of The Florida Bar Young Lawyers Division inspired me to not just practice law but to become a Bar Leader.
Joni Alexis Poitier of Moseley, Prichard, Parrish, Knight & Jones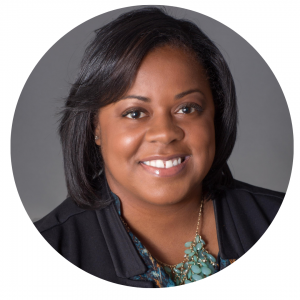 Joni Alexis Poitier, Partner at Moseley, Prichard, Parrish, Knight & Jones. Her practice comprises personal injury, product liability and labor and employment matters. Joni is active in her church and many local civic and charitable organizations. She currently serves as the Vice Chair of the Florida Elections Commission.
Woman who inspires: A woman in the law who inspired her to be an attorney is the late Gwendolyn "Gwen" Sawyer Cherry. She was a teacher, state legislator, educator, lawyer and a true public servant. As the first African-American woman to serve as a state legislator in Florida, she courageously took on some of the most difficult issues facing the community with the goal of achieving the greatest good for her constituents and was considered "a champion for the rights of all people and a voice of reason and concern."
Katharine B. Hartland of Web.com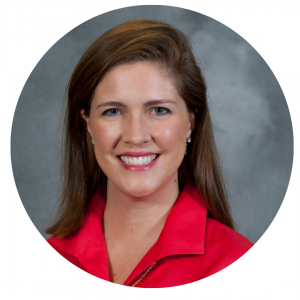 Katharine B. Hartland, Associate General Counsel at Web.com – now known as "Newfold Digital," a global web presence market leader – where she directs vendor contract review, handles partner and customer contracts, real estate matters, and M&A. She is active in ACC, Landon PTSA, and is a proud baseball mom.
Woman who inspires: Sandra Day O'Connor was the woman in law who inspired me, a child of the 80s, to believe that I could pursue a career as a lawyer. If she could be a member of the highest court in the country, then surely I could practice law and make a living at it. Having that role model meant more to me than I even realized at the time. All things were and are possible for women.