These iconic lawyers have been nominated by their peers to be included in Attorney at Law Magazine First Coast's Legal Legends Class of 2016. I think you'll agree these men have earned their place at the top of the legal community. Please note, Thomas Edwards one of our Attorneys of the Month and Robert Sphorer one of the partners in this issue's Law Firm of the Month were also nominated. We hope you will check out their features for more about those two accomplished attorneys. We are already accepting nominations for next year.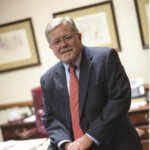 Howard C. Coker | Coker, Schickel, Sorenson, Posgay, Camerlengo & Iracki P.A.
Howard C. Coker is the president and founder of Coker, Schickel, Sorenson, Posgay, Camerlengo & Iracki , a Jacksonville trial law firm formed in 1976. Coker represents plaintiffs who have been seriously injured. He has tried over 350 cases to jury verdict. He is AV-rated by Martindale-Hubbell and board certified by the Florida Bar in civil trial law. He is a past president of the Florida Bar, past president of Florida Justice Association and past president of FLAABOTA. He has been honored as the statewide Trial Lawyer of the Year by the American Board of Trial Advocates. He has also been selected by Florida Super Lawyers and Florida Trend Magazine Legal Elite. He is the recipient of ABA TIPS Award for the Lifetime Pursuit of Justice.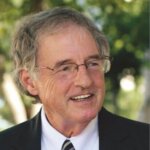 Henry M. Coxe III | Bedell, Dittmar, Devault, Pillans & Coxe, P.A.
Henry M. "Hank" Coxe received his undergraduate degree from the University of the South (Sewanee) and his law degree from Washington and Lee University. Board certified by The Florida Bar, he specializes in serious federal and state criminal matters. Coxe has served as president of The Florida Bar and the Jacksonville Bar Association and has recently served on the Florida Judicial Qualifications Commission and the Florida Supreme Court Innocence Commission. He has been recognized with the highest awards of the criminal law section of the Florida Bar, the Florida Association of Criminal Defense Lawyers, the Florida Bar Foundation, and Jacksonville Area Legal Aid. He is listed in Florida Super Lawyers Top 10 and Top 100, Florida Trend Magazine's Legal Elite Hall of Fame and Best Lawyers in America. He is also a fellow of the American College of Trial Lawyers.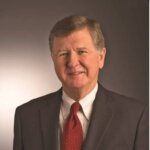 John A. DeVault III | Bedell, Dittmar, Devault, Pillans & Coxe, P.A.
John DeVault served as law clerk to a federal judge then joined the Bedell Firm. Initially handling criminal cases, including Tanner v. United States in the Supreme Court; antitrust; securities; and constitutional cases; he currently concentrates on complex commercial and legal malpractice cases. He was president of the Florida Bar in 1995-1996; founding master of the Chester Bedell Inn of Court; and board certified in civil trial and business litigation. He has also been named fellow of the American College of Trial Lawyers, the International Society of Barristers and the American Board of Trial Advocates – which named him Jacksonville Trial Lawyer of the Year in 2015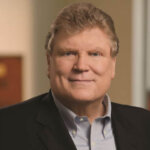 William H. Harrell | Harrell & Harrell P.A.
William H. "Bill" Harrell is the senior partner of Harrell & Harrell. He became a Florida Bar board certified civil trial attorney in 1988, and is AV-rated by Martindale-Hubbell. Formerly a director of the Florida Justice Association and a trustee of the Florida Lawyers Action Group, he is a legacy member of the Justice Association and a recipient of the Crystal Eagle Award. He is also president of the First Amendment Society, a not-for-profit corporation dedicated to the preservation of the First Amendment. Harrell attended the University of Florida on a full athletic scholarship and graduated from the University of Florida College of Law. Upon his graduation, he was inducted into the University of Florida Hall of Fame in recognition of his leadership, athletic and academic accomplishments. Harrell was honorably discharged from the U.S. Army in 1968 and thereafter served as a deputy sheriff before entering law school.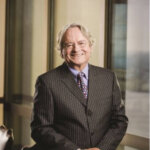 Steve Pajcic | Pajcic & Pajcic P.A.
Steve Pajcic and his brother Gary founded The Law Firm of Pajcic & Pajcic in 1974. Pajcic is committed to public service and philanthropy and most importantly seeking justice for his clients. He played basketball at Princeton University and graduated magna cum laude. He graduated with honors from Harvard Law School. Pajcic was elected to the Florida House of Representatives for six terms. He was the Florida Education Association's Outstanding Legislator in 1980 and 1982. He is known for his tremendous generosity. Steve and Gary Pajcic established a $1 million endowment to pay the full college tuition of any graduate of their high school alma mater, Paxon High, if they were accepted and enrolled at the University of North Florida. Other contributions include $1 million donation to boost education at five inner-city elementary schools and a $2 million donation to Edward Waters College.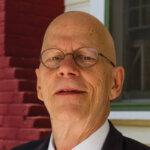 William J. Sheppard | Sheppard, White, Kachergus & DeMaggio P.A.
Sheppard, a board certified criminal trial lawyer, has established a reputation as a premier criminal defense, civil rights and appellate attorney during his nearly 50 years of practicing law. His pursuit of the vindication of his clients' rights has resulted in his having argued before the U.S. Supreme Court on three occasions, including in Doggett v. United States, 505 U.S. 647 (1992), which established that a delay between indictment and arrest can violate the constitutional right to a speedy trial. He has received the Florida Supreme Court's Tobias Simon Pro Bono Award, the Florida Bar's Selig I. Goldin Memorial Award, the Florida Association of Criminal Defense Lawyers' Steven M. Goldstein Criminal Justice Award, and the Nelson Poynter Civil Liberties Award. In 2015, he was awarded the Henry Lee Adams, Jr. Diversity Trailblazer Award presented by the Jacksonville Bar Association diversity committee. In 2016, he received the Drum Major for Justice Award.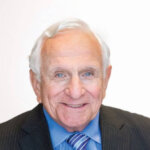 Barry Zisser | Zisser Law P.A.
Barry Zisser has dedicated the past 50 years to developing his knowledge and passion for the practice of family law. He has received many awards over the years, including Florida Super Lawyers, Legal Elite, AV Preeminent rating, as well as receiving the emeritus status with the American Inn of Court.