---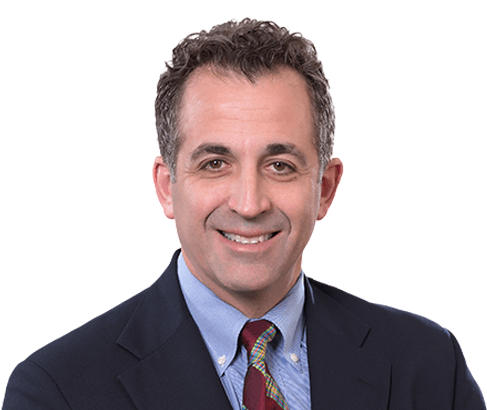 Weber Gallagher's partnership elected Andrew L. Indeck as firm Chair, effective today. Indeck, who concentrates his practice on insurance coverage defense, has been on the firm's Board of Directors for the past year and a half and has been one of the firm's equity partners for five years. As Chair, Indeck will oversee the firm's strategic initiatives and everyday operations. He will also head the firm's five member Board of Directors.
"It is a tremendous honor to be elected the Chair of Weber Gallagher," said Indeck. "I look forward to working with my colleagues on our strategic initiatives as we continue to advance our firm in the legal marketplace and ensure we are offering our clients the best services possible."
Indeck assumes the position from current Chair Paul M. Fires,who has served in this position for over 10 years.
"Andy has been an instrumental leader who is respected throughout our firm and by our clients," Fires said. "Andy is a strategic thinker who has exceptional judgment and business acumen. I am proud of how far the firm has come in the past ten years and am excited to see where Andy's leadership will take us in the years to come."
Fires always maintained a full law practice while serving as firm Chair. In the future, he will continue to focus his efforts on counseling some of America's most prominent and diverse businesses in managing their workers' compensation risk and litigating their cases. Fires will remain an active and available resource for all levels of firm leadership and will carry the designation Chair Emeritus, while continuing to serve as Co-Chair of the firm's Workers' Compensation Group.
In his practice, Indeck serves as coverage and monitoring counsel for insurers in first and third party actions encompassing the following types of policies and claims: Cyber Liability, D&O, E&O, EPL, CGL, Fidelity, Surety and Performance, Commercial Property, Workers' Compensation and Side B, Public Officials and Police Practices. His practice includes defense and prosecution of coverage declaratory judgment and bad faith actions related to the above types of claims.
About Weber Gallagher
Weber Gallagher has more than 110 lawyers and 17 civil practice areas. The firm provides legal counseling and representation in the Mid-Atlantic United States to local, national and international businesses, financial institutions and insurance companies.
---
Trending Now