Attorney at Law Magazine is pleased to feature its 2022 Florida Bar Board Certified Attorneys. Following are a collection of lawyers who have demonstrated excellence in their practice throughout the state of Florida for various practice areas.
Shannon Britton Hartsfield
Health Law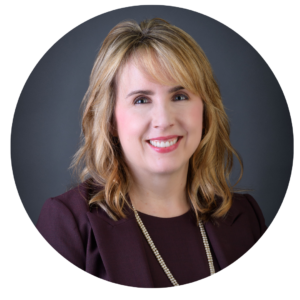 Hartsfield is an executive partner at Holland & Knight. She is board certified in health law. She focuses her practice on healthcare regulation and data privacy. She co-authored "HIPAA: A Practical Guide to the Privacy and Security of Health Data," Second Edition. She advises clients on matters, including developing compliance programs; conducting internal investigations; addressing complex questions relating to HIPAA and data privacy; and more.
AALM: What circumstances lead you to focus on healthcare regulation?
SBH: My practice has focused on healthcare regulation for my entire career. Healthcare law is an extremely broad and complicated area of practice. I saw becoming board certified as an opportunity, not only to test my skills objectively, but to learn if I am viewed by my peers as an expert in this area.
AALM: What plans do you have for your career? What's the next step?
SBH: Telehealth has been an area of interest for me since very early in my career. We are getting to the point that virtually all healthcare companies utilize digital health or telemedicine at some level. I think very soon we will drop the "telehealth" or "digital health" names, since all healthcare will involve these aspects. Some of our healthcare laws and rules have not kept up with rapidly evolving technology and new care delivery models. I look forward to continuing to help my clients determine the best ways to ensure they follow the law and achieve their business objectives.
Fraz Ahmed
Civil Trial Law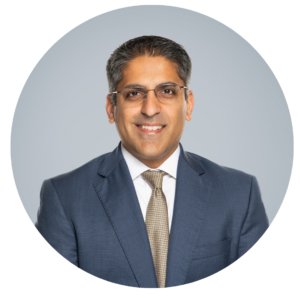 Fraz Ahmed is a shareholder at Coker Law. He began his career as an insurance defense attorney. Over the last decade, he has successfully tried dozens of civil cases to verdict, representing injured individuals and their families.
AALM: What circumstances led you to focus on civil trial law?
FA: Growing up, I always had a desire to help people. However, it was not until law school that I knew I wanted my career to focus on trying cases. As a 2L in law school, Judge John Guy was my mock trial coach. I could not have asked for a better mentor when it comes to trial practice. At the time, Judge Guy worked at the State Attorney's Office. Even after a long day of work, his passion for what he did was clearly evident. The practical experience and various trial techniques we learned from him were invaluable. Trial advocacy is not something you can only learn from a book or learn on your own. It is imperative to have a mentor and go to the courtroom and watch experienced trial attorneys try cases.
AALM: What plans do you have for your career? What's the next step?
FA: Continuing to build the trial firm we have. Coker Law has a great group of trial attorneys. We are constantly learning from and challenging each other by the day. We also have an amazing group of paralegals and legal assistants. It takes a strong team to obtain the results we achieve day in and day out.
Kansas R. Gooden
Appellate Law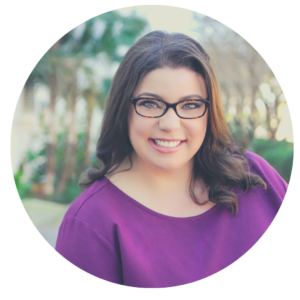 Gooden is a shareholder with Boyd & Jenerette PA. She has extensive appellate experience handling all types of civil matters. She often handles high-stakes appeals with issues of first impression, insurance coverage or bad faith, and matters pending before the Florida Supreme Court.
AALM: What plans do you have for your career? What's the next step?
KRG: I recently turned 40 (gasp!) and did an assessment of my career goals. I have been extremely fortunate in my career and accomplished most of my goals. I am now reevaluating where I want to be in the next 5-15 years. There are national organizations I want to get more involved in. You will see me continuing to be involved in the appellate community.
AALM: Tell us about one of your mentors. What is the best lesson they taught you?
KRG: My parents have been strong influences throughout my life. They taught me the importance of hard work and the keys to success. You have to put in the time, get along with and be kind to others, and follow through on your commitments. This advice applies to trying to land clients, getting involved in voluntary bar associations, advancing in your law firm, and numerous other life situations.
Keith L. Maynard
Aviation Law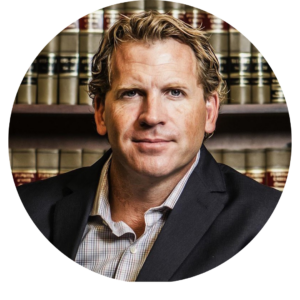 Maynard is an attorney with Spohrer & Dodd. He has been litigating cases since 2003. Becoming board certified in aviation law allowed him to match his experience with one of his passions, aviation.
AALM: What circumstances led you to become board certified in aviation law?
KLM: I was not aware that aviation law was an area of practice until I met Bob Spohrer after an Army deployment to Iraq. As a guardsman, I was dividing my time between flying helicopters and litigating. It turns out that was the perfect combination of experience for what I do now. The board certification test was like a bar exam for legal subjects that I never studied in law school. It was extremely difficult but highly rewarding.
AALM: What case has stood out in your career? How did that alter the way you practice law?
KLM: For several years I represented the parents of a Marine killed in an aviation accident overseas. Although we could not pursue a lawsuit, we helped get the accident investigation re-opened. I was with the parents when a Marine General apologized to them and exonerated their son of previous accusations of negligence. It made a huge difference to the parents and helped them move on. It also changed my barometer for success.
Candice Kaye Brower
Juvenile Law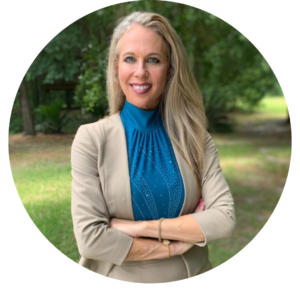 Candice Brower is the regional counsel for the Office of Criminal Conflict and Civil Regional Counsel in the First region. She is the current chair of the Juvenile Court Rules Committee and served on Governor DeSantis' Public Safety Transition Team.
AALM: What circumstances led you to focus on juvenile law?
CKB: When the Regional Counsel's offices were created in 2007, they allowed lawyers to specialize in juvenile cases. That is where I was assigned.
When board-certification in juvenile law was offered in 2017, I jumped at the chance. In addition to leading the agency that shaped my own career, I use my board-certification to improve representation in the delinquency and dependency courts, to help shape laws improving the dependency and delinquency systems and to educate people on the importance of quality representation in juvenile law.
AALM: What is one case that has stood out in your career?
CKB: When I started to represent children in the delinquency and dependency courts, I decided to be involved in both courts. I provided direct representation no matter which court they were in. Children were seldom appointed attorneys outside the delinquency system. My position allowed me to repesent my clients in either court. I saw the difference it could make in young lives and hoped all lawyers who represent children would be able to do the same.
Christopher Michael Cobb
Construction Law
Christopher Cobb is the managing partner of Cobb & Gonzalez, P.A. He leads the firm's construction practice.
AALM: What is one case that has stood out in your career? How did that alter the way you practice law?
CMC: One case that changed the course of my career was the construction defect class action lawsuit for the Grand Reserve Condominium Association in the 2008-2011 time frame.The case moved from one firm to anther and eventually landed on my desk. This was the first big case that I had primary responsibility for, and it was me versus 20-plus attorneys. I was able to organize the claims and set the litigation strategy that resulted in a very favorable settlement for the condominium association on the eve of trial.I have since handled 7-8 of these types of complex construction matters to successful resolution.
AALM: Tell us about one of your mentors. What is the best lesson they taught you?
CMC: James A. Bledsoe, Jr. and Terry Schmidt were my first mentors and they used to always tell me to grant an opposing counsel's reasonable request for more time because you never know when you will be the one needing more time.
Courtney G. Tito
Health Law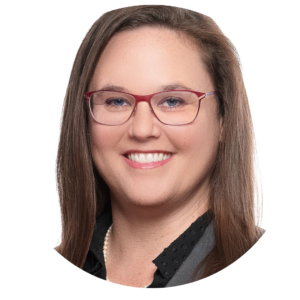 Courtney Tito is a partner at Nelson Mullins. Board certified in health law by the Florida Bar, Tito counsels healthcare providers nationally
AALM: What led you to focus on health law?
CGT: My career has taken a windy road to my current practice. Most recently, I was a commercial litigator, but was no longer happy in that field. I was presented an opportunity to work on a Medicare audit with a former partner and I loved it! My litigation skills provided me with a unique perspective on the administrative dispute process and the subsequent payor disputes, audits and investigations I've since worked on. It is important for our health care professionals to be appropriately reimbursed for the services they provide and I enjoy being a part of that process.
AALM: Tell us about one of your mentors.
CGT: One of my mentors, an attorney, but not a practicing attorney, worked in recruiting at my last firm. She was instrumental in giving me the courage and the self-confidence to be unapologetically myself. We had many frank conversations over the years about how to successfully be myself and stand up for what was important to me in my career. With her guidance, I was able to successfully pursue my practice as a health care attorney. The confidence I gained having a strong woman in my corner who put action behind her support as well as assisting me to take action has been invaluable in my career.
David H. Simmons
Civil Trial and Business Litigation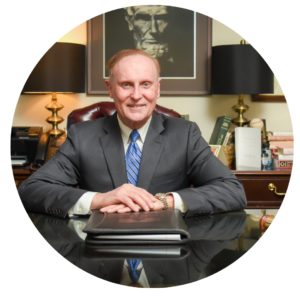 David Simmons is the financial managing partner of DSK Law. He is board certified in civil trial (1992) and business litigation (1993) by The Florida Bar and board certified in civil trial law by the National Board of Trial Advocacy since 1996.
AALM: What led you to become board certified?
DHS: Early in my practice, I handled commercial litigation, but had not done any jury trials. In 1984, I handled a real estate dispute that didn't settle. I ended up in my first jury trial.
The jury rendered a verdict in favor of my clients. When the jurors boarded an elevator to exit the building, I suggested we take the stairs. When we got to the first floor, the jurors were lined up and applauding as I walked down the hall. I had found my niche. Thus began a career trying jury trials.
AALM: What is one case that has stood out in your career?
DHS: I tried a 5-day jury trial over ownership of stock in a company. The verdict in favor of my clients was valued in excess of $120 million. Multiple attorneys had told them that while they had been wronged, they should walk away from the challenge of getting justice. It confirmed to me that practicing trial law before a jury is not only a unique opportunity to right wrongs, it confirmed the unique power and responsibility that attorneys who practice before our courts have.