We Find the Best Attorneys
Since 2009, our magazine has interviewed the best and brightest attorneys nationwide. Now, we bring you our recommended attorneys in Local Legal Authorities. Here is our listed best Nashville Criminal Defense attorney.
Writer for Attorney at Law Magazine
Knowledgeable & Reliable
Accepting New Cases in Nashville
Leading Consumer Reviews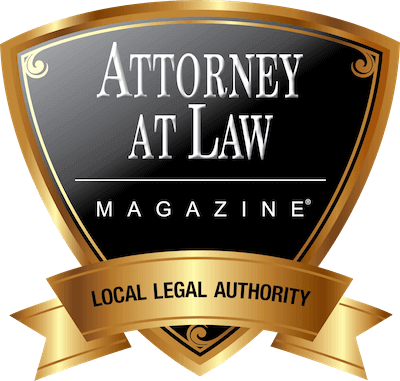 About
Cynthia Sherwood
Nashville criminal defense attorney Cynthia Sherwood founded Sherwood Boutique Litigation in 2010 after more than a decade of experience as a trial lawyer. She brings her knowledge and her competitive drive to the table for each client she represents. 
How Cynthia became a lawyer. Cynthia was charged with disturbing the peace. She hadn't committed the crime, and while it wasn't a jailable offense, she refused to pay the fine. Instead, she chose to pay a lawyer because it was about more than a fine for her. 
"What was done to me was wrong and it was all based on lies."
During the first trial – a bench trial without a jury – Cynthia told the truth (with witnesses backing her up). Her accuser lied.  
"What was unexpected was that the police officer took the stand and told the same lies as my accuser. While ruling, the judge stated that the police officer's testimony carried more weight and pronounced me guilty. Now, it was about more than just my justice. I remember thinking, 'How many people are in jail based on a police officer's false testimony.'"
Cynthia appealed that conviction. During the jury trial, she and her lawyer were prepared for the corrupt police officer's lies. The jury found her not guilty, and she was vindicated. 
"Justice, however, had not been served. I sued my accuser for malicious prosecution, won that, and then bought a nice, new car with his money. Justice served."
From this experience, Cynthia became intrigued by the judicial system and decided to pursue a legal career. 
Why Cynthia chose to practice criminal defense. Since her journey began with a falsely charged crime, it was natural for Cynthia to be drawn to criminal defense. Her experience gave her an appreciation for the way our judicial system is supposed to work and insight into how it can be stacked against anyone charged with a crime. 
"After winning my criminal case (and subsequent civil case), I became convinced that this was the path for me. I wanted to help others successfully navigate these shark-infested waters."
Cynthia knew she could be a truly great attorney.
"We all make mistakes. Going through the experience and expense of being charged with a crime is often punishment enough. Even if you are guilty, most people don't deserve to have a single mistake ruin the rest of their life. What they deserve is a shark of their own."
The philosophy Cynthia brings to the practice of criminal defense. "The Dexter Effect. Everything revolves around stories."
Cynthia knows that the facts and relevant laws are essential for every case, but it takes more than that to consistently win cases. 
"It's rare that a case is black and white. Outcomes are decided by people's interpretations. Attorneys win or lose based on their ability to persuade the decision makers to see the client, facts and law in the most favorable light.
"In my experience, stories are one of the most powerful persuasion tactics."
Neuroscience has shown us why stories are so powerfully persuasive. But Cynthia prefers to explain it with a simple example – The TV show, "Dexter."
"In this show, we're watching a man go out and commit some seriously graphic murders, and we're rooting for him. Somehow, we want things to work out for him and his family more and more as the show goes on and the body count rises, episode after episode."
This is "The Dexter Effect."
"We experience this same phenomenon when we watch almost any 'bad guy' show or movie. If you've seen AMC's 'Breaking Bad' or the movie, 'Law Abiding Citizen,' the odds are you've found yourself rooting for those 'bad guy' characters as well."
What is it that makes us root for meth dealers and killers?
"The answer is simple; you root for these characters because of their stories. When we hear stories about someone's life, their family, their struggles, successes, and even failures we can't help but connect with them. Literally, we can't. These stories produce a neuropeptide in our brain called oxytocin which causes us to feel empathy for the characters and, ultimately, root for them. Our brains don't care if the character is fictional. Stories are effective at persuading us because our brains are hardwired for stories to be effective.
"Imagine how well stories work for people who aren't out committing gruesome murders. Even though I know the science, sometimes it still feels like magic."
The highlight of Cynthia's day. "There's a lot I love about being a lawyer and running Sherwood Boutique Litigation. For my day-to-day, I can get excited from something as simple as asking the right question that helps us move the needle or spotting a creative solution that will resolve a case."
Cheering and high fives start flying when anything leads Cynthia to that one piece of evidence, or bit of case law that makes a case stronger than the other side's. 
"There is pleasure in all the little things that lead up to the thrill I enjoy the most — winning. Maybe it's unhealthy, but I'm extremely competitive and the thrill I get when we win is just as exciting as the first time I ever won one. Seeing the joy on a client's face and celebrating that moment with them never gets old."
Over the years, Cynthia has found meaning in the people she works with and for. She celebrates the victories with her clients right away, but it's even better for her to see them years later and witness how well they're doing. 
"No matter how excited I get after a win, that thrill fades within the next few days or weeks. It is incredibly fulfilling to see how my role in someone's life really can have a huge impact on their future, career, and even their family's future. Of course, in order for me to get there, it starts with a win."
The origins of Sherwood Boutique Litigation. Cynthia began her career at one of the best law firms in the country before her third year at Vanderbilt School of Law. She was brought on after graduation and spent 10 years honing her craft under their tutelage. 
"I worked with some truly amazing attorneys on really complex state and federal criminal and civil cases."
While the work was challenging, Cynthia began to feel as if she'd wandered from her path. 
"While I enjoyed the work, I didn't always get to choose my cases or clients. Over the years, I found myself representing more big corporations and fewer of the real people who needed help the most – the underdogs.
"Innocent until proven guilty may be the slogan but when the state or federal government charges you, they are in it to win it. Guilty or innocent, anyone charged with a crime is an underdog. My journey began because I was one of these people and that's who I was called to serve."
In 2010, Cynthia left a firm she loved to start her own litigation firm focused on criminal and criminally related civil defense. Her team at Sherwood Boutique Litigation help to ensure the people they serve get back on the path they are meant for.
Cynthia in the community. "I am involved in the local community by focusing my volunteer work on disadvantaged youth. Many, many young people, especially males, struggle if they do not have a good same-sex role model and mentor. I believe that the 12-year-old who is caught shoplifting potato chips and milk should be taken out for a good meal and talked to about what is going on at home. Does he have enough to eat? How is school? His family? Instead, time and time again, I hear that little kid was arrested and so starts the prison pipeline. Early intervention and love is the key."
Cynthia has had many leadership roles in the legal community and finds this very fulfilling. She belongs to the Tennessee Association of Criminal Defense Lawyers, Lawyer's Association for Women, Tennessee Bar Association, and the American Bar Association. She has also participated in and later had leadership roles in the Tennessee Bar Association's Leadership Law, which is a great program for identifying, connecting, and nurturing experienced leaders in the legal community.
Cynthia outside of the office. "I love to spend time with my 4-year-old granddaughter and my son, riding horses, boating on Percy Priest Lake, and dinner and grilling out with friends and family."
Attorney and Author
Cynthia Sherwood is an author for our magazine specializing in criminal defense articles.
What it's Like Working With Cynthia
Contact Nashville

Criminal Defense Attorney
Recipient of Carl J. Ruskowski Clinical Legal Education Award
Tennessee Bar Journal Cover Story, "Even Dogs Can't Smell the Difference."
Founder of Sherwood Boutique Litigation, PLC
Graduate of Vanderbilt University School of Law
201 4th Ave N, Suite 1130, Nashville, Tennessee 37219
Understanding When to Contact a Criminal Defense Attorney in Nashville
If you or your loved one is facing a criminal charge in Nashville, Tennessee, it can be a nerve-wracking and intimidating time. Given the complexity of criminal laws and the potentially severe consequences, an experienced Nashville criminal lawyer is essential to navigating through this uncertain time. Below, we provide some basic information about criminal law, including when and how a top Nashville criminal attorney can be most useful.
What are Criminal Charges?
At its simplest, an individual faces criminal charges when they have committed a crime; a crime is any act committed or omitted that violates a public law. The laws of each state will define these forbidden acts. Crimes will generally fall into one of the following categories:
Felony: Felonies are the most severe level of crime, generally punishable by imprisonment for more than a year, in addition to any fines. Examples of crimes that are considered felonies include murder, arson, and sexual assault.
Misdemeanor: Misdemeanors are lesser crimes, generally resulting in prison sentences of less than a year and lesser fines. Examples of misdemeanors include trespassing and vandalism.
Infraction: Infractions are minor or petty crimes that normally do not result in jail time. Examples include moving violations such as speeding or running a red light.
While each of the above categories of crimes come with different potential punishments, each can have a significant impact on an individual's life.
Federal Criminal Defense
Federal charges are not the same as state charges. If you've been arrested for or charged with a federal criminal offense in Nashville, Tennessee, there's a lot on the line. Probably more than you even realize. Whether you are facing charges for drug-related offenses, violent crimes, fraud offenses, white-collar crimes, sex crimes, firearms, child pornography, health care fraud, murder, PPP fraud, or something else, your Nashville job, career, reputation, relationships, finances, and freedom could be at stake. Penalties resulting from a criminal conviction in Nashville at the federal level are severe and life-altering. You need an effective Nashville federal criminal defense attorney representing you against federal criminal charges. The expertise of a skilled, trial-tested federal criminal defense lawyer can make all the difference in your life and freedoms moving forward. No matter your background or history, or the type of federal charges you face, every person deserves the same level of personal attention and commitment.
Juvenile Criminal Defense
The Nashville, Tennessee juvenile court system can seem like a foreign country for those who aren't well-versed in its ins and outs. These unique courts have their own language, their own politics, and their own practices and customs. Additionally, Nashville juvenile defense delivery systems vary from one state to the next, and sometimes even locally within a state. It's incredibly confusing and overwhelming for many outsiders, especially for families and young people. Juvenile criminal allegations can have a devastating effect on your child's wellbeing and that of your family. Criminal allegations and adjudication can significantly impact your child's ability to secure future employment, their reputation in the community, and even their education. What's most important if you or your child are facing Nashville criminal defense charges is that you understand the role of the best Nashville criminal defense lawyer and what they can and can't do for you. You can rely on them to counsel you on everything else of which you need to be aware.
How an Attorney Can Help
If you are facing criminal charges, you should contact a criminal defense attorney in Nashville, as soon as possible. Regardless of whether you have committed some wrongdoing or if you are completely innocent, a licensed legal practitioner will be an invaluable resource throughout the criminal process.
A criminal lawyer in Nashville can assist in all facets of the criminal process. They can help you:
Ensure Your Rights are Protected. You may have heard the recitation of Miranda rights in movies or TV shows – including the right to an attorney. This is considered an essential right to those facing criminal charges, because a lawyer can ensure a charged individual receives all the rights they are due under the law.
Understand the Legal Process. Criminal attorneys know the ins and outs of the legal process for criminal cases. They can assist you in any preliminary hearings, ensure your bail is set at a reasonable amount, and confirm that all legal procedures are being properly followed by the police and the prosecutor.
Create Defense Strategy. Lawyers who work in criminal law have significant experience strategizing the most effective way to handle a case. This often includes striking deals with the prosecution and securing lesser sentences.
Understand Case Precedent. One important tool in a successful criminal case is past case law. If there are past cases where a similarly-situated defendant overcame criminal charges, an attorney can use this to persuade a judge or jury that you should see the same result.
As you or your loved one determines the next steps for handling criminal charges, the best Nashville attorney will be an invaluable asset. The criminal legal process can present unexpectedly complicated twists and turns, where a wrong step could result in serious limitations on your personal liberty.