We Find the Best Attorneys
Since 2009, our magazine has interviewed the best and brightest attorneys nationwide. Now, we bring you our recommended attorneys in Local Legal Authorities. Here is our listed best Los Angeles Employment attorney.
Writer for Attorney at Law Magazine
Knowledgeable & Reliable
Accepting New Cases in Los Angeles
Leading Consumer Reviews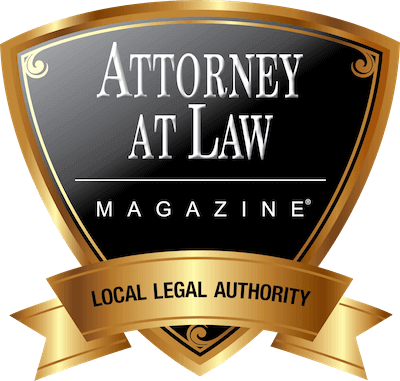 About
Jim DeSimone
V. James DeSimone is a Los Angeles employment law attorney who has dedicated himself to the rights of the worker since 1985.
How Jim became a lawyer. "I became a lawyer so I could use my skills and knowledge to help people."
After earning his Juris Doctor from UCLA, Jim gained his early trial experience as a legal service lawyer in Santa Monica. By 1990, he had started a partnership that focused on employment discrimination and harassment as well as civil rights.
"I have been honored to represent thousands of individuals and families and help achieve justice for them."
Why Jim chose to practice employment law. "The right to be free from discrimination and harassment in employment is one of our civil rights in California.
Jim's practice is on representing people who have been harmed by corporations.
"It is underdog litigation and I try to level the playing field through my experience as a trial attorney and the resources at my disposal as well as the tenacity I bring to the case with the drive to take it to trial if necessary.
Jim's philosophy for employment law. "I practice compassionate and vigorous advocacy."
As an employment lawyer, Jim understands that his clients have been through a hard time and may be struggling to get back on their feet.
"My philosophy is to take this litigation journey with our clients. And while employment law can be challenging, I make sure our clients are protected, prepared and informed."
The culture of V. James DeSimone Law. "We have a great team of associates and paralegals, each of whom is committed to achieving justice for our clients. Our team knows that we have to work twice as hard to achieve justice for our clients."
Jim has a cohesive team approach to each case so that he is responsive to clients while still focusing on the work to achieve justice on their behalf.
The highlight of Jim's workday. Jim credits his team with the tenacity to uncover the evidence needed to prevail in their cases and takes great pleasure in the moment when they're able to secure that evidence.
He enjoys the satisfaction of taking the deposition of a key witness or finalizing a legal brief with effective legal writing and research to persuade the trier of fact.
"I enjoy when we achieve a precedent setting appeal as we did recently in the case of Rubio v. CIA Wheel Group, establishing guidelines for punitive damages in a cancer discrimination and wrongful termination case."
Jim in the community. Jim is very active in the legal community. He is often asked to speak at bar association events like the California Employment Lawyers Association and the National Employment Lawyers Association and other organizations.
He is an honorary board of directors member for the Los Angeles Trial Lawyers Charities and actively participates in their activities.
He also often author articles that are published in legal publications like the Daily Journal, CAALA's Advocate and CAOC's Forum.
Jim outside the office. "I love to bicycle, swim, and enjoy sports and concerts. We have a beautiful blended family with my law partner Carmen Sabater. That family aspect carries over into our practice of law and our team and clients often convey they feel like family when we work together. Our work for our clients is our passion and we make sure that we also maintain a healthy work-life balance as we are in for the long haul in our fight for justice."
Attorney and Author
Jim DeSimone is an author for our magazine specializing in employment articles.
What it's Like Working With the Best Employment Attorney in Los Angeles, CA
Contact Los Angeles

Employment Attorney
Founded V. James DeSimone Law in 2015 after 25 years as a Partner in one of Los Angeles top employment and civil rights firms.
Won Multimillion-Dollar Settlements and Verdicts on Behalf of His Clients
2018-2021 Top 100 Super Lawyers in Southern California
2011-2021 Honored as a Top Employment Lawyer in the State of California as determined by the Daily Journal Legal Newspaper
13160 Mindanao Way #280, Marina Del Rey, California 90292
About Employment Law in Los Angeles
Most people rely on employment for their livelihood, and most of us have to work nearly every day. Employees have rights under federal and California law, and when these rights are violated, life can get tough and confusing quickly. Hiring a top Los Angeles employment lawyer will make all the difference.
Employment law is arguably one of the most encompassing and complex areas of law in America today. It covers all facets of the relationship between an employer and an employee, including wages, hours, rest breaks, hiring and firing, and more. Employment law consists of numerous federal and state statutes, judicial decisions, and administrative rules. Common areas of employment law include wrongful termination, discrimination, and harassment. Below is some additional information on some particularly pressing areas of employment law.
Wrongful Termination
Every state and the District of Columbia are at-will employment jurisdictions. This fact means that, in most cases, your employer can fire you at any time for any reason – provided it is not an impermissible reason, such as bias towards an employee's race or gender.
In addition, if an employer and employee form a contract that overrides at-will employment, a terminated employee may have a claim if they are terminated. For example, this might happen if an employee establishes that an implied contract for a set term of employment existed and that the employee was terminated without cause too early. In that case, they may be successful in a wrongful termination claim. An employee handbook might even state that employee termination is supposed to be for cause, the courts may rule that there was an implied contract which gives rise to the former employee's legal claim.
Sexual Harassment
Sexual harassment in the workplace is another issue that often arises in the context of Los Angeles employment law. The Equal Employment Opportunity Commission (EEOC) handles workplace sexual harassment claims, as well as state agencies. Employers cannot harass or exclude an employee or potential employee due to their sex or related factors. Sexual harassment can include:
Sexual harassment laws don't address mere teasing or isolated incidents that are not serious. However, harassment becomes illegal if it is done with such frequency or severity that it causes others to feel that the work environment is hostile or offensive. Sexual harassment can also involve a superior making sexual conduct a condition of employment. If you've been sexually harassed, don't hesitate to call James DeSimone, a top employment attorney in Los Angeles.
Hostile Work Environment
While your place of employment likely isn't your favorite place to be, it should still have a significant degree of safety and security. You shouldn't have to walk into work every day afraid of what you might encounter, how someone might treat you, or what they say, especially if it involves discrimination or harassment.
A hostile work environment intimidates employees, causing them to feel uncomfortable and/or scared because of the uninvited behavior and harassment of others. The EEOC says that harassment causing a hostile work environment is "unwelcome conduct that is based on race, color, religion, sex (including pregnancy), national origin, age (40 or older), disability or genetic information."
Types of Discrimination in the Workplace
Despite multiple federal and state laws, workplace discrimination persists. Unfortunately, there are many types of discrimination that can occur in the workplace. These include:
Unwelcome sexual advances
Requests for sexual favors
Other verbal or physical harassment of a sexual nature
Age discrimination: Employees over the age of 40 can be singled out and not given the same opportunities as others
Gender discrimination: Gender discrimination in the workplace isn't a thing of the past. It still happens today. Men and women working for the same employer doing the same job often have quite different experiences or unfair treatment.
Disability discrimination: Whether it's a physical or mental disability, the law protects those with disabilities in the American workforce.
Racial and ethnic discrimination: Despite how racially diverse as American workplaces have become, racial and ethnic discrimination is sadly still alive and well today.
In general, discrimination involves unfair treatment or adverse employment action against an individual or group of individuals based on something they can't or shouldn't have to change.
Contact an Employment Law Attorney in Los Angeles
Maybe you face a hostile work environment each day in Los Angeles as you go to earn a living for your family. Perhaps you were wrongfully terminated and don't understand why or suspect your employer may be unfairly withholding overtime or other compensation.
Whatever employment law matter you are dealing with, an employment law lawyer in Los Angeles can help. They understand the unknowns, anxieties, frustrations, and fears that workplace legal matters can bring. If you are dealing with any employment issue, it's always best to consult with the best Los Angeles employment law attorney, such as James DeSimone, to determine your best course of action.
Matters of employment law are sensitive and confidential matters. With so much at stake, you need a top employment lawyer in Los Angeles by your side. You have legal rights and options, and to obtain the resolution you need in your employment circumstances, you need an advocate on your side.