We Find the Best Attorneys
Since 2009, our magazine has interviewed the best and brightest attorneys nationwide. Now, we bring you our recommended attorneys in Local Legal Authorities. Here is our listed best Phoenix Intellectual Property attorney.
Writer for Attorney at Law Magazine
Knowledgeable & Reliable
Accepting New Cases in Phoenix
Leading Consumer Reviews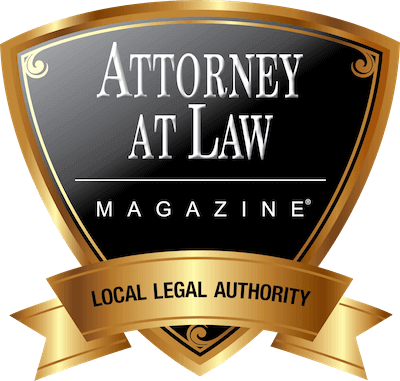 About
Wayne Carroll
When I was young, I admired inventors, including my grandpa. My grandpa worked for Bell Telephone Labs and was granted several patents through his work there. After earning my bachelor's degree, I pursued engineering and worked as an engineer. I decided to become an intellectual property attorney after meeting with a patent attorney. I found out that intellectual property attorneys who file patents for people must qualify for and pass a separate bar exam through the United States Patent and Trademark Office. I studied for this test and passed it prior to becoming an attorney.
For more than ten years I have enjoyed protecting ideas that make the world a better place. As an intellectual property attorney, I help people protect inventions using patents and trade secrets, such as new software apps, internet of things devices, innovations in clothing, makeup, cars, motors, sports, aerospace, baby car seats, automatic car washes, and many more. I also protect brands with trademarks and help resolve problems with trademarks including misuse of domain names, and conflicting trademarks. Copyright protection is also quite valuable for many clients. I have used copyright registrations to protect books, pictures, sculptures, software, movies, songs, and other creative works. It is always rewarding to work with companies who are licensing or selling their intellectual property rights, either as a licensing agreement, joint venture, sale of the business or a merger based on intellectual property. I also help businesses with their agreements with employees, contractors, and others as an important part of intellectual property strategy and protection.
I enjoy playing games and intellectual property protection is like a game. There are a lot of rules and moving pieces, but with a great team and a great strategy you can win the game.
Attorney and Author
Wayne Carroll is an author for our magazine specializing in intellectual property articles.
What it's Like Working With the Best Intellectual Property Attorney in Phoenix, AZ
Contact Phoenix

Intellectual Property Attorney
Over 15 years of Intellectual Property experience
Speaker at Trademark Law for Inventors and Small Business
Founder & CEO of Inspired Idea Solutions
Speaker at SCORE of Arizona - Simple Steps for Developing a Business Plan
18444 N. 25th Ave., Suite 420, Phoenix, Arizona 85028
About Intellectual Property Law in Phoenix
Intellectual property law is the protection of one's creative property, such as writing, music, paintings, drawing, photography or films. Hiring an intellectual property lawyer in Phoenix, Arizona is vital in protecting your creation. Read on to understand what an intellectual property attorney in Phoenix can do for you.
Types of Intellectual Property Law
Patent laws protect the functional parts and ornamental features of your creation, preventing others from creating goods with features that look and perform in the same exact way as your creation does. There are three types of U.S. patents: 1) Utility patents for inventions such as chemicals, machines, and technology; 2) Design patents for protecting the unique way that your invention appears; and 3) Plant patents that protect plant varieties that you've created asexually, including hybrid plants.
Federal and state trademark laws protect logos, slogans, and brand names of your company from being used or duplicated by others. Trademark protection depends on factors such as consumer awareness of the logo, slogan, or brand name, and the geographic location in which the trademark is used.
Copyrights
Federal copyright law prevents others from benefiting from your creative property without your permission. The property that is protected by a copyright is an expressive art -- such as a script, song, poem, artwork or photography. The copyright gives the owner exclusive right to publish the work, publicly display or perform the work, and to financially benefit from this work while prohibiting others from doing so. The length of time that copyright protection is extended to your creative work depends on the time in which it was created or first published.
Right of Publicity
These laws, governed by the state you're in, protect your name and image from being used for commercial purposes without your permission.
Trade Secrets
State and federal trade secrets laws prevent the unauthorized use of sensitive business information and depend on whether or not the business maintains a competitive edge due to the information, as well as whether or not the information is truly secret and something that the competitor does not already have access to.
It is important to note that not every creative work requires or qualifies for these protections and some creations require the use of more than one protection.
What Does an Intellectual Property Attorney in Phoenix Do?
The Phoenix intellectual property attorney represents their clients in state and federal courts, as well as the United States Patent and Trademark Office and the International Trade Commission. Some of the duties that a top Phoenix intellectual property lawyer undertakes for their clients include:
Filing an application for a trademark or a patent
Representing the client's case before a patent examiner or board
Defend your patent or trademark
Write a licensing agreement
Representing the client in court when there is a violation to copyright, trademark, trade secret, or patent law
Develop a sound strategy for protecting the client's intellectual property
Representing their client in a case involving unfair competition practices, such as trademark violations, false advertising, unauthorized substitution such as selling a fake designer handbag as a real one, misappropriation of trade secrets, false representation of products or services, or trade defamation such as writing untrue reviews intended to harm a business.