We Find the Best Attorneys
Since 2009, our magazine has interviewed the best and brightest attorneys nationwide. Now, we bring you our recommended attorneys in Local Legal Authorities. Here is our listed best Miami Maritime attorney.
Writer for Attorney at Law Magazine
Knowledgeable & Reliable
Accepting New Cases in Miami
Leading Consumer Reviews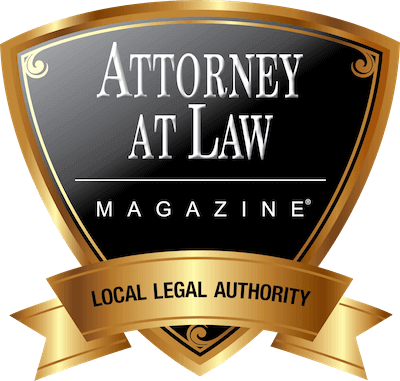 About
John H. (Jack) Hickey
John H. (Jack) Hickey was born and raised in Miami. He attended Miami Palmetto Senior High School, Florida State University, (B.A. Magna Cum Laude, Phi Beta Kappa), and Duke University School of Law, J.D. He started his career at a large law firm representing cruise lines, railroads, and other self- insured corporations. He switched sides and for the last 22 years has represented only Plaintiffs in catastrophic personal injury and wrongful death. Hickey was a member of the Board of Governors of The Florida Bar (2008-2020), the body which licenses and regulates all lawyers who practice in Florida. He is a Past President of the Dade County Bar Association (the largest voluntary bar association in Florida). Hickey is Board Certified in Admiralty and Maritime Law (by The Florida Bar) and Civil Trial (by The Florida Bar and the National Board of Trial Advocacy). He is currently on the Board of Directors of the Florida Justice Association (FJA) and a State Delegate of the American Association for Justice (AAJ). Jack is also the Chair of the Motor Vehicle, Highway Safety, and Premises Liability Section of AAJ. Jack is recognized by The Best Lawyers in America in 3 areas: Admiralty and Maritime, Personal Injury Litigation- Plaintiffs, and Medical Malpractice – Plaintiffs. He has an A/V Preeminent rating by Martindale Hubbell and has been elected by his peers as a Member of the American Board of Trial Advocates (ABOTA), a "Legal Elite" in the areas of aviation, admiralty, and maritime by Florida Trend magazine; Attorney of the Month in Attorney at Law Magazine; one of the "Top Attorneys in Florida" in the Wall Street Journal; and a "Super Lawyer" by Superlawyers.com. In 2016, topverdict.com listed one of Hickey's mild TBI verdicts among the Top 50 Verdicts in Florida. That verdict was appealed but ultimately affirmed in 2018 in favor of the plaintiff for over $5 million. Other recent federal court verdicts: 2020 cruise passenger medical malpractice settlement: $5 Million. 2019 cruise crewmember award in arbitration confirmed by Federal Court (21 days of testimony and argument in a spinal cord injury): $10.3 Million. Royal Caribbean Cruise Line paid $10,576,727.50.
Attorney and Author
John H. (Jack) Hickey is an author for our magazine specializing in maritime articles.
What it's Like Working With the Best Maritime Attorney in Miami, FL
Contact Miami

Maritime Attorney
Double board certified by The Florida Bar in Civil Trial and Admiralty and Maritime Law
Board certified in Civil Trial by the National Board of Trial Advocacy (NBTA)
Top Lawyer in South Florida" in the areas of personal injury
Board of Directors, Florida Justice Association (FJA) (2017 - present)
1401 Brickell Ave. Suite 510, Miami, Florida 33131
About Miami Maritime Law/Cruise Law
Maritime law (also known as admiralty law) is the body of law that governs nautical issues and private maritime disputes as well as offenses occurring on open water.
What Does a Maritime Lawyer in Miami Do?
The Miami maritime lawyer works with clients to oversee insurance claims related to a client's ships and/or cargo. They also deal with issues that may arise between shipowners, their employees and passengers. A maritime attorney in Miami, Florida also works with clients on the registration, licensing and inspection procedures for their ships. They also draft contracts for clients and litigate any issues that may arise from a contract dispute.
The Miami maritime attorney works with clients on both shipping and passenger ships.
The International Maritime Organization
The United Nations founded the International Maritime Organization in 1948 to establish a permanent international body that established international regulations followed by all shipping nations to improve the safety of the sea. The organization met for the first time in 1959. The United States of America became a member in 1950. There are currently 174 member states.
This body has drafted certain regulations to help navigate international law when it comes to shipping.
For private and commercial shipping matters, Article III of the Constitution granted jurisdiction to the U.S. federal courts over maritime matters. While the federal courts have jurisdiction, maritime cases can be heard in either state or federal courts.
There are five cases which must be brought before the federal courts: limitation of shipowner's liability; vessel arrests in rem; property arrests quasi in rem; salvage cases; and petitory and possession actions.
If a case is brought before a state court, the court must still adhere to admiralty and maritime law even if it is in conflict with state law. Similarly, the Supplemental Admiralty Rules take precedence over the Federal Rules of Civil Procedure if the two conflict.
The flag a ship sails under determines the body of law to which they are subjected. For example, a ship sailing under the American flag in Chinese waters is subject to American maritime law. Similarly, a ship sailing under the Chinese flag in American waters is subject to Chinese maritime laws. The crew aboard the ships is similarly held to those laws when a crime or other dispute arises.
The flag must be legitimately flown.
Why Do You Need a Top Miami Maritime Law or Cruise Law Attorney?
Maritime law is a very specific niche practice which adheres to different bodies of law including state, federal and international. Miami maritime lawyers are well-versed in how these different bodies of law interact and how to navigate complex legal issues that may arise.