We Find the Best Attorneys
Since 2009, our magazine has interviewed the best and brightest attorneys nationwide. Now, we bring you our recommended attorneys in Local Legal Authorities. Here is our listed best Jacksonville Personal Injury attorney.
Writer for Attorney at Law Magazine
Knowledgeable & Reliable
Accepting New Cases in Jacksonville
Leading Consumer Reviews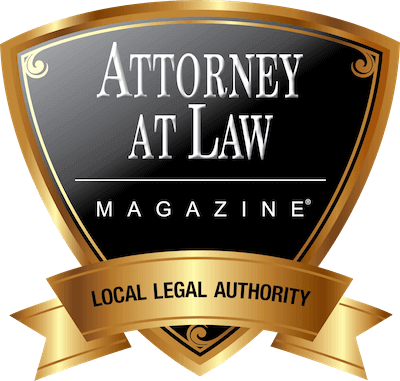 About
Breanne Reguly
Breanne (Reguly) Jacobs joined Bond Legal shortly after obtaining her Juris Doctor at Chapman University, Dale E. Fowler School of Law, in 2017 and is the youngest partner. She exclusively focuses on catastrophic injury cases, representing injured parties and their families. ​​Breanne is passionate about serving others, low-income individuals, victims of abuse or violence, the elderly in need, and of course, injured plaintiffs.
What it's Like Working With the Best Personal Injury Attorney in Jacksonville, FL
Contact Jacksonville

Personal Injury Attorney
Admitted to practice law in California, Florida, Minnesota, North Dakota, and the District of Columbia
Clerked for the Orange County District Attorney's Office in the Sexual Assault Unit and the Human Exploitation & Trafficking Unit (H.E.A.T.)
$5.5 Million settlement in multiple fractures - Auto v. Pedestrian
President of the Public Interest Law Foundation, where she raised the most money at their annual Gala to date
17500 Red Hill Ave #100, Irvine, CA 92614
What Is a Personal Injury Attorney in Jacksonville?
As you go about your daily routine, you will likely encounter scenarios where you could suffer an injury. A personal injury lawyer in Jacksonville represents those injured because of another party's carelessness, negligence, or willful disregard for others. When you suffer harm from another party, you shouldn't have to shoulder the financial burden that often accompanies an injury because of medical expenses and lost wages. A licensed Jacksonville personal injury attorney can help you seek the compensation you deserve.
Personal injury attorneys in Jacksonville often specialize in one or more areas. The following list is not exhaustive but includes broad types of cases personal injury lawyers handle daily.
Traffic Accident Injury Cases

18-Wheeler Accidents

Bicycle Accidents

Pedestrian Accidents

Wrongful Death Cases

Premises Liability Cases

Slip-and-Fall Accidents 

Trip-and-Fall Accidents 

Elevator and Escalator Accidents

Swimming Pool Accidents

Dog Bites

Catastrophic Injury Cases

Back Pain Injury Cases

Spinal Cord Injury

Disc Herniation

Neck Injury

Burn Injury Cases

Parapalegic/Quadrapalegic Cases

Construction Accident
Finding the best Jacksonville personal injury lawyer can be challenging, but we did the legwork and found the top personal injury lawyer in Jacksonville, FL.