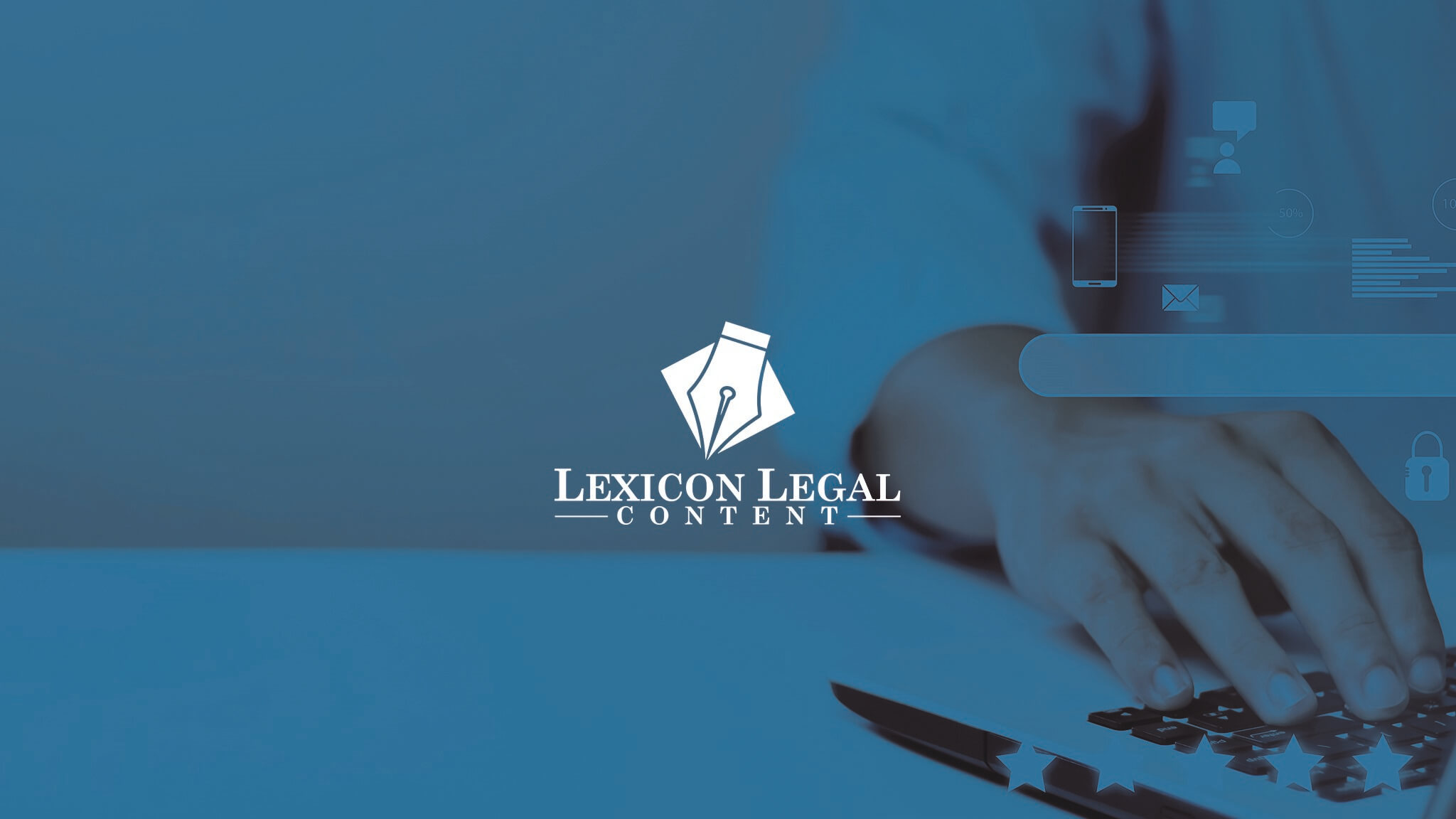 Lexicon Legal Content
Attorney at Law Magazine's Recommended Content Writing Company
Lexicon Legal Content
Attorney at Law Magazine's Recommended Content Writing Company
About

Lexicon Legal Content
Lexicon Legal Content is a content marketing agency that works with law firms and law firm marketing agencies throughout the United States and Canada. Founded by a law school graduate in 2012, Lexicon Legal Content's mission is to provide its clients with accurate, compelling, and jurisdiction-specific content that resonates with consumers and search engines alike.
Lexicon's team of writers is made up of JDs and experienced copywriters who create readable, informative, and Rules of Professional Conduct-compliant content. Every piece of content they generate – which includes blog posts, practice area pages, press releases, and whitepapers – is created from scratch and tailor-made to meet their client's needs.
Lexicon's writers are qualified to create content in any practice area, including personal injury, criminal defense, family law, bankruptcy, business law, and intellectual property, among others.
By working closely with their clients, the team at Lexicon is able to produce quality content that accurately and effectively represents their clients' unique practices and marketing goals.
The team at Lexicon Legal Content is committed to helping law firms connect with clients through a comprehensive and effective marketing campaign. To learn more, call their office today or contact them online.
Why is
Lexicon Legal Content

Our Recommended Content Writing Company?

There are many legal content writing companies, platforms, and freelancers in the industry, however, reliability and quality are two components that are hard to find in most. Lexicon Legal Content provides those qualities and so much more! Every piece of content is attorney reviewed prior to delivery and they will provide unlimited edits until you are satisfied. Their communication is spectacular and every piece of content is high quality and compliant. If you or your law firm need content and lack the time (or personnel) to generate it in-house, Lexicon Legal Content is the perfect partner. You can provide the topics you want, some direction and they will do the rest. Whether you need steady blog writing, press release creation, content for your website, or other content needs reach out to Lexicon Legal Content today.
About the Leadership of
Lexicon Legal Content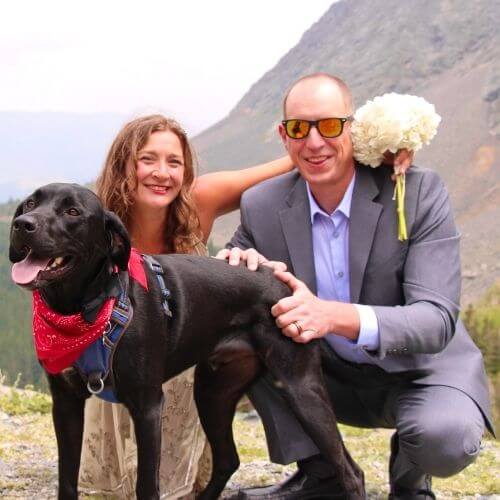 David B. Arato, JD, is a 2009 graduate of the St. Louis University School of Law. Prior to law school, David pursued a career as a professional cellist, working with orchestras and music schools throughout the United States.
David got his start in legal marketing as a freelance writer, creating SEO-driven content for a now-defunct marketing agency based in St. Louis. Upon realizing the issues firms and agencies have sourcing quality content on a consistent basis, Dave decided to found Lexicon Legal Content to provide agencies and law firms the reliable and effective content support they need at a reasonable rate.
As a founder, David enjoys finding ways to make the processes at Lexicon more efficient and keeping his finger on the pulse of developments and trends in content marketing. In addition, his interest in content marketing has led him to also stay abreast of changes in SEO and Google's search algorithms, as they can inform how to create better-ranking and more effective content.
Outside of Lexicon, David still maintains an active cello studio and performs from time to time. He and his wife Erin - and co-owner of Lexicon - enjoy traveling and hiking, camping, skiing, snowshoeing, and pursuing other adventures around their home in Breckenridge, Colorado. When not doing any of the above, David can usually be found throwing the tennis ball for his rescue lab, Scout, who just can't stop bringing it back.
Lexicon Legal Content

FAQs
What is content marketing?
Content marketing is a form of marketing that involves the creation and dissemination of informative materials that are intended to inform readers and generate interest in a company's services.
What is the purpose of legal content marketing?
Content marketing can achieve a variety of important goals for law firms. Perhaps most importantly, it can connect law firms with potential clients looking for their services. By providing information seekers with answers, it can establish a firm as a thought leader and authority in its practice areas. In addition, adding relevant, authoritative, and keyword-rich content on a regular basis can significantly improve a law firm's SERP rankings for relevant search terms.
What types of content are used in legal content marketing?
Content marketing can involve the creation of content in a variety of formats. For example, you can answer specific client questions or share firm news in your blog – think pieces like "Do I Need an Attorney for My First DUI?" or "The Smith Firm has Added a New Associate." In addition, your firm's website should have robust and informative practice area pages that describe the area, common client pain points, and how you can fix them. In addition, creating informative downloadable assets like e-books can help your firm create an email list for your monthly newsletter. Finally, creating guest posts that will appear on other sites can result in high-quality backlinks that should significantly improve your site's search engine rankings
Why use a content marketing agency that specializes in law?
There are thousands of companies out there who will generate content for anyone who will ask. For law firms, the content they put on their websites is subject to scrutiny from the bar and must be compliant with the advertising rules in their jurisdiction. For this reason, it's critical to make sure that the content on a law firm's website is accurate and does not run afoul of any of advertising regulations in regard to promising outcomes, claiming specialization, or other jurisdiction-specific issues.
How does legal content marketing lead to new clients?
Legal content marketing can lead to new clients in a number of ways. For one, improving your website's overall search ranking for relevant keywords can lead to more qualified search traffic and more calls. In addition, when you create content that answers potential clients' specific questions, it can establish your firm as the authority to go to for that specific issue.
Can I dictate the topics I want the content to cover?
Yes! The team at Lexicon is happy to take as much direction as firms or agencies want to give. If you want to feed blog titles you have generated based on keyword research, Lexicon can create that content. On the other hand, if you want us to handle content ideation and just want to provide a general overview of the areas of law you want to discuss, Lexicon can handle that as well.
Can I request rewrites?
Lexicon Legal Content has a satisfaction-guaranteed policy. If a client is unhappy with a piece of content, the team will rework it until the client is satisfied.
Contact

Lexicon Legal Content
Highlights
Majority of writers are JDs, all content is attorney-reviewed prior to delivery
Satisfaction guaranteed, unlimited revisions
Worked on some of the most successful SEO campaigns in the country
No long term commitment required
Hours
Sunday - Closed
Monday - 9AM - 5PM
Tuesday - 9AM - 5PM
Wednesday - 9AM - 5PM
Thursday - 9AM - 5PM
Friday - 9AM - 5PM
Saturday - Closed

*Hours are in Mountain Time (MT)