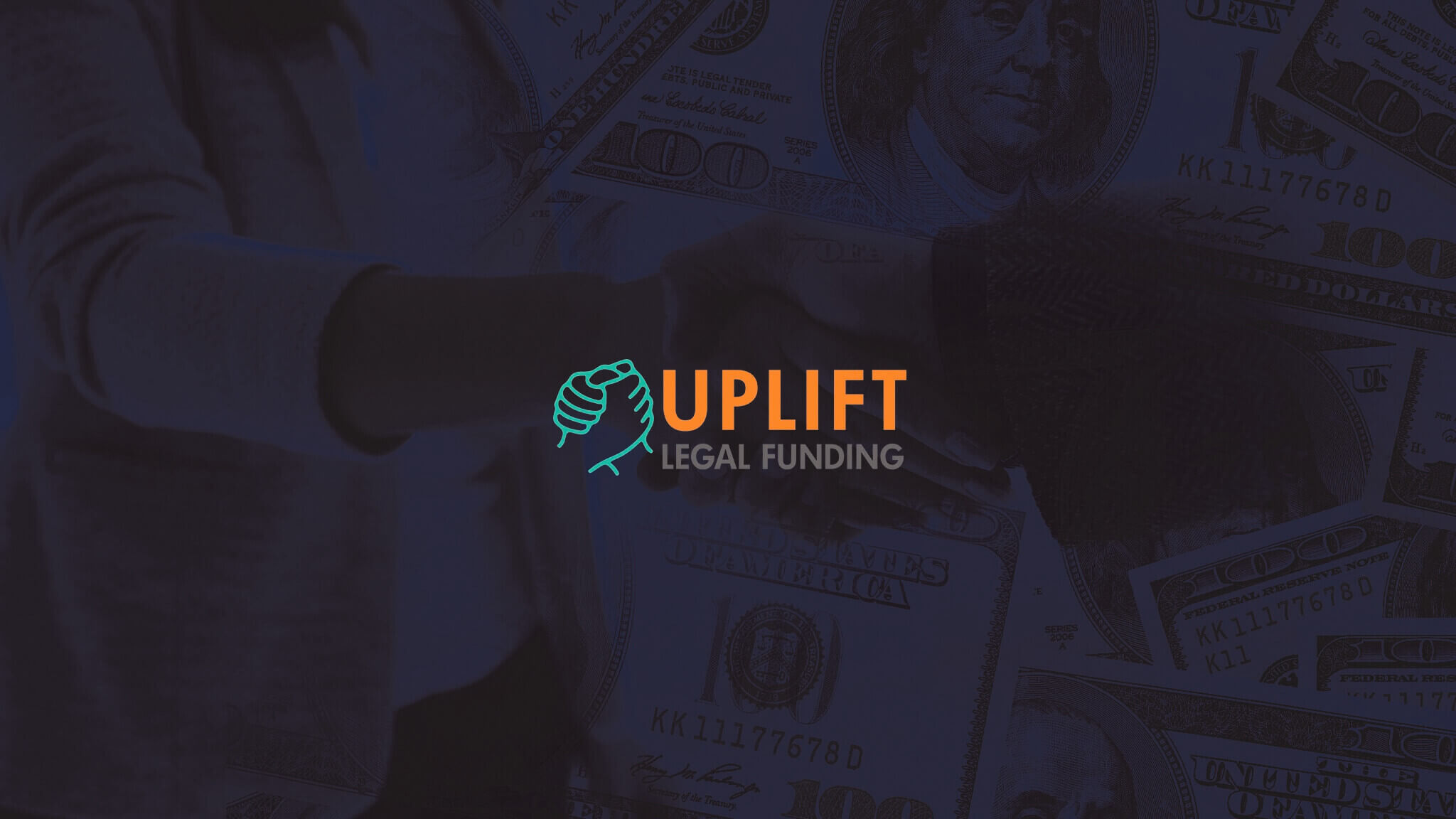 Uplift Legal Funding
Attorney at Law Magazine's Recommended Lawsuit Loans Company
Uplift Legal Funding
Attorney at Law Magazine's Recommended Lawsuit Loans Company
About

Uplift Legal Funding
Uplift Legal Funding provides low-cost lawsuit loans in less than 24 hours to plaintiffs nationwide. Unlike most pre-settlement funding companies, Uplift Legal Funding exclusively charges simple, non-compounding rates.
Uplift helps plaintiffs bridge the gap between injury and settlement. Funding from Uplift is usually used to cover living expenses while a plaintiff waits for their legal claim to settle. Uplift's settlement loans range from $500 to more than $250,000. Uplift counsels all plaintiffs to take no more than they need to get by for the next few months.
Lawsuit loans from Uplift Legal Funding technically are not loans – they are a non-recourse advance against the proceeds from your claim. If you lose your case, you pay us back nothing. Because we only focus on the strength of your claim, we never check credit and you do not have to be actively employed.
Uplift Legal Funding is focused on heightened transparency in legal funding. Uplift wants customers to be able to compare rates and get the best deal possible. That's why they show their terms directly on their website — check out their "Lawsuit Loan Calculator." Also, plaintiffs can call Uplift during regular business hours at (866) 435-0357 for an instant quote provided over the phone and in writing via email.
Uplift Legal Funding provides lawsuit cash advances against various personal injury, employment, labor law, and product liability claims. The basic qualifications are that you have a valid legal claim against a defendant with insurance coverage and an attorney who represents you on a contingency basis.
The team at Uplift Legal Funding looks forward to helping plaintiffs fight back against early-settlement pressure and giving attorneys more time to fight for a fair outcome. Give them a call today at (866) 435-0357 or apply online to learn more.
Articles by

Uplift Legal Funding
Why is
Uplift Legal Funding

Our Recommended Lawsuit Loans Company?

Attorney at Law Magazine recommends Uplift Legal Funding for many reasons. First, they are fully transparent about the rates and terms. In fact, they include a lawsuit loan calculator right on their website. Also, while most lawsuit loan companies charge compounding rates, where you can easily pay up to five times the loan amount received, Uplift Legal Funding works with simple rates. Applicants can receive an instant quote and apply 24/7 online with the potential to receive funds in 24 hours as long as the attorney cooperates.

Don't take our word for it for how great Uplift Legal Funding is? Check out their amazing reviews above!
About the Leadership of
Uplift Legal Funding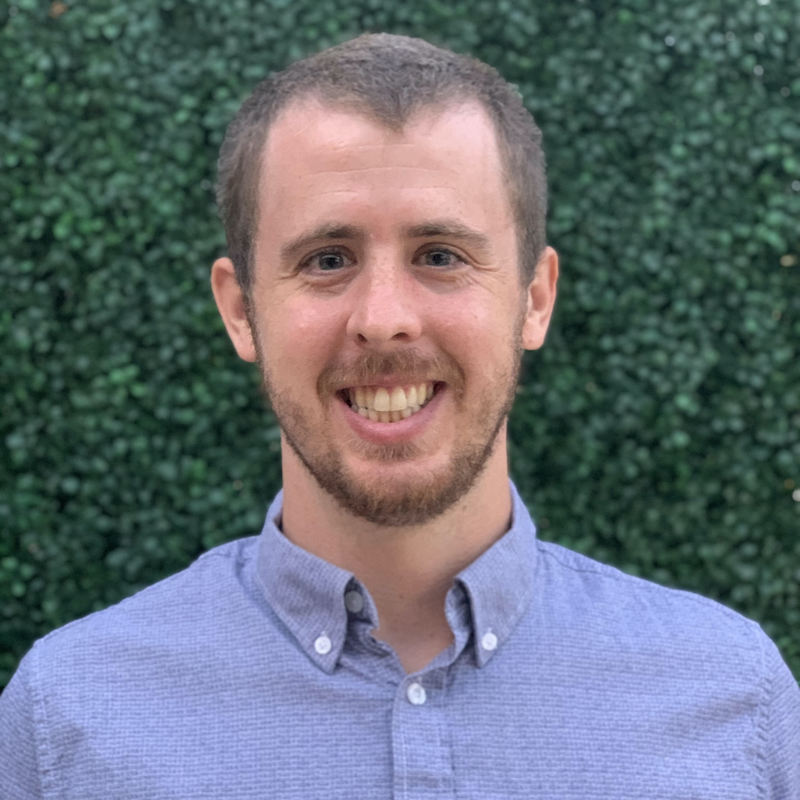 Jared Stern is a financial professional with six years of experience in the pre-settlement funding industry. Jared graduated from UC Berkeley with a degree in economics in 2014 and began his career in Morgan Stanley's mergers and acquisitions investment banking division working with Fortune 500 companies.
Jared got his start in pre-settlement funding working with a competitor. He quickly saw that plaintiffs were being underserved by the legal funding industry. Too often are plaintiffs overcharged for pre-settlement funding simply because they don't have a better option.
Jared founded Uplift Legal Funding in 2017 to give injured plaintiffs a better choice in lawsuit loans. Unlike many competitors who charge high, compounding rates, Uplift Legal Funding charges exclusively low, simple, non-compounding rates.
Uplift has helped more than 10,000 plaintiffs with their funding requests. As of 2021, Uplift Legal Funding is one of the leading pre-settlement funding companies in the United States. More importantly, Uplift Legal Funding is one of the highest consumer-rated personal injury funding companies in the industry for four years and counting.
Uplift Legal Funding

FAQs
What are lawsuit loans?
Lawsuit loans in most states are technically not loans. A lawsuit loan is a purchase of a stake in a lawsuit. Repayment is contingent on the success of the case – that means that a plaintiff pays back nothing if their case is unsuccessful.
What is the average loan amount taken out?
The average pre-settlement loan amount is about $2,500. The average amount of funding per claimant is around $5,000. What's the difference? Uplift Legal Funding provides several advances over the course of most cases. They work directly with plaintiffs and attorneys to make a financial plan for the duration of the lawsuit. They regularly approve clients for monthly rolling advances. This saves clients money and helps them budget as the case progresses.
Can I get funded in the next 24 hours?
Yes. Uplift regularly processes lawsuit loan requests within 24 hours – from application to cash in hand.
How do they do it? Once you apply online, Uplift Legal Funding reaches out to your attorney for some basic information about your case. Once they have that information, it takes them as little as a few hours to review your case and send you an advance agreement. Once signed, Uplift offer various options for same-day delivery including Western Union and wire transfer / direct deposit.
What type of settlements can I get funded for?
Uplift Legal Funding provides lawsuit loans for many types of claims, from personal injury and labor law to mass tort claims. See below for details:
Personal injury
Premises liability
Police brutality
Wrongful death
Assault & battery
Medical malpractice
Dog bites
Auto accidents
Car accidents
Commercial vehicle accidents
Ride-share accidents
Motorcycle accidents
Bike accidents
Pedestrian accidents
Employment lawsuits
Workplace discrimination
Workplace harassment
Wrongful termination
Unpaid wages
Qui Tam / whistleblower
Labor law
FELA claims
Jones Act claims
Construction accidents
Product liability
Non-medical product liability
Defective medical devices
Dangerous pharmaceutical drugs
Other claims we fund
Settled claims
Dram shop claims
Workers' compensation
Uplift Legal Funding also funds many other case types not listed here – call for details
How do I qualify for a lawsuit loan?
The basic qualifications for a lawsuit loan are as follows:
You must have a valid legal claim against an insured defendant (or large company).
You must have an attorney working on your case on a contingency basis (no-win / no-pay).
The injured party must be 18 or older.
If you meet those criteria, Uplift is happy to review your case for funding. Basic approval criteria are as follows:
Liability – you and your attorney must be able to show that the defendant is liable for the incident or accident.
Damages – you and your attorney must be able to show that you have suffered economic or non-economic damages as a result of the accident.
Ability to pay – you and your attorney must be able to show that the defendant is insured or likely to be able to pay for the damages.
Which states can I get funding in?
Uplift Legal Funding provides pre-settlement funding in most states with a few exceptions.
Alabama
Alaska
Arizona
California
Colorado *
Connecticut
Delaware
Florida
Georgia
Hawaii
Idaho
Illinois
Indiana
Iowa
Kansas
Louisiana
Maine
Massachusetts
Michigan
Minnesota
Mississippi
Missouri
Montana
Nebraska
Nevada
New Hampshire
New Jersey
New Mexico
New York
North Carolina *
North Dakota
Ohio
Oklahoma
Oregon
Pennsylvania
Rhode Island
South Carolina *
South Dakota
Tennessee
Texas
Utah
Vermont
Virginia
Washington
Wisconsin
Wyoming
* State subject to certain restrictions due to regulation (minimum funding requirement)
When do I have to pay back my lawsuit loan?
You only have to pay back your lawsuit loan if your case is successful. There are no payments due before the legal case concludes. If your case is unsuccessful, Uplift Legal Funding is due $0. The lawsuit loan advance is yours to keep for free.
If your case resolves in your favor, your attorney will contact Uplift Legal Funding to ask how much is due on your lawsuit loan. Your attorney pays back Uplift Legal Funding at the same time you get your money from your settlement.
Contact

Uplift Legal Funding
Highlights
Uplift Legal Funding charges simple, non-compounding rates.
If you lose your case, you pay Uplift Legal Funding back nothing!
Uplift Legal Funding is focused on heightened transparency in legal funding.
Apply online 24/7 and use their Lawsuit Loan Calculator to see our terms directly!
Hours
Sunday - Closed
Monday - 9AM - 5PM
Tuesday - 9AM - 5PM
Wednesday - 9AM - 5PM
Thursday - 9AM - 5PM
Friday - 9AM - 5PM
Saturday - Closed
*Apply online 24/7

* Hours are in Pacific Standard Time (PST)