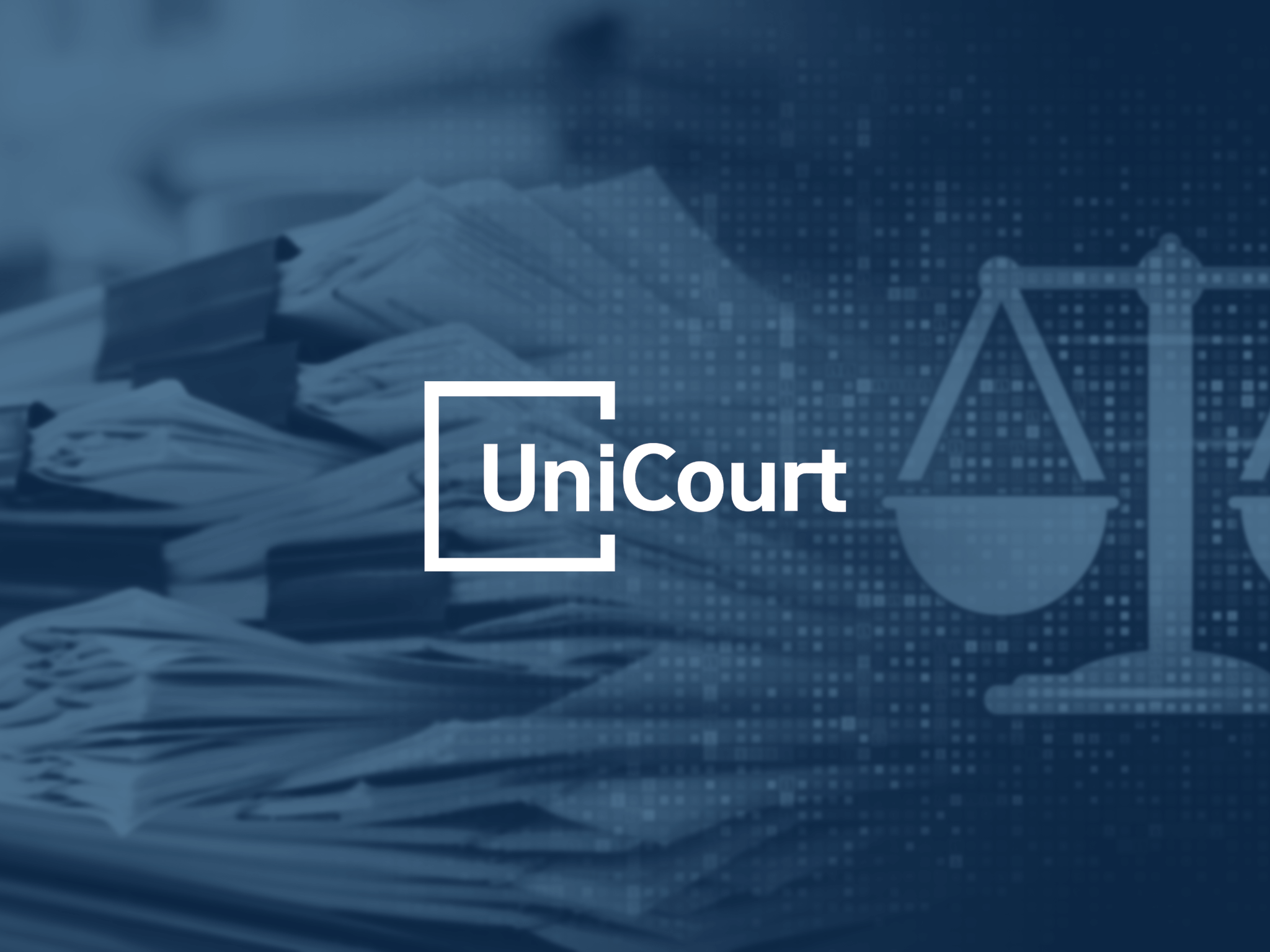 UniCourt
Attorney at Law Magazine's Recommended Legal Data Provider Company
UniCourt
Attorney at Law Magazine's Recommended Legal Data Provider Company
About

UniCourt
UniCourt is a leader in making court data more accessible and useful with its Legal Data as a Service (LDaaS). The company provides real-time API access to court data to Fortune 500 companies and AmLaw firms for business development and intelligence, litigation analytics, case research, litigation tracking, underwriting, investigations, due diligence, compliance, machine learning models, and process automation.
Today, UniCourt has global operations in the United States and India. It provides access to legal data from federal and state courts to a diverse list of clients, including law firms, litigation support firms, litigation funders, financial institutions, insurance firms, news agencies, government agencies, educational institutions, nonprofits, investigators, and consumers.
UniCourt's core mission as a company is to improve access to court data and other public data. This cornerstone drives what it does as a company and animates its continued push to ensure the public has access to the court records and other public records impacting their daily lives.
While legacy legal data providers have often acted as gatekeepers obscuring access to court data and related public data sets, UniCourt provides its clients with bulk access to legal data so they can in turn develop their own innovative solutions.
Its LDaaS model pushes forward innovation in the legal industry by removing the costly and burdensome barriers of data collection and data normalization, so legal professionals can build the next generation of products and services to move the profession forward and improve access to justice.
Why is
UniCourt

Our Recommended Legal Data Provider Company?

UniCourt is the leader in real-time legal data and produces one of the best-designed systems the Attorney at Law Magazine team has seen. UniCourt makes it simple to categorize case type, case status, party type, type of motion, and order. Even better? It tracks each docket. A key area other legal data providers have failed to include. UniCourt has successfully unified state and federal court records allowing all data to be found in one easy-to-use platform.

UniCourt's process allows attorneys to save a tremendous amount of time while removing the costly barriers of data collection and normalization when researching clients' cases.

If our recommendation doesn't say enough, UniCourt is the recent Technology Award Winner of the 2021 American Legal Technology Awards!
About the Leadership of
UniCourt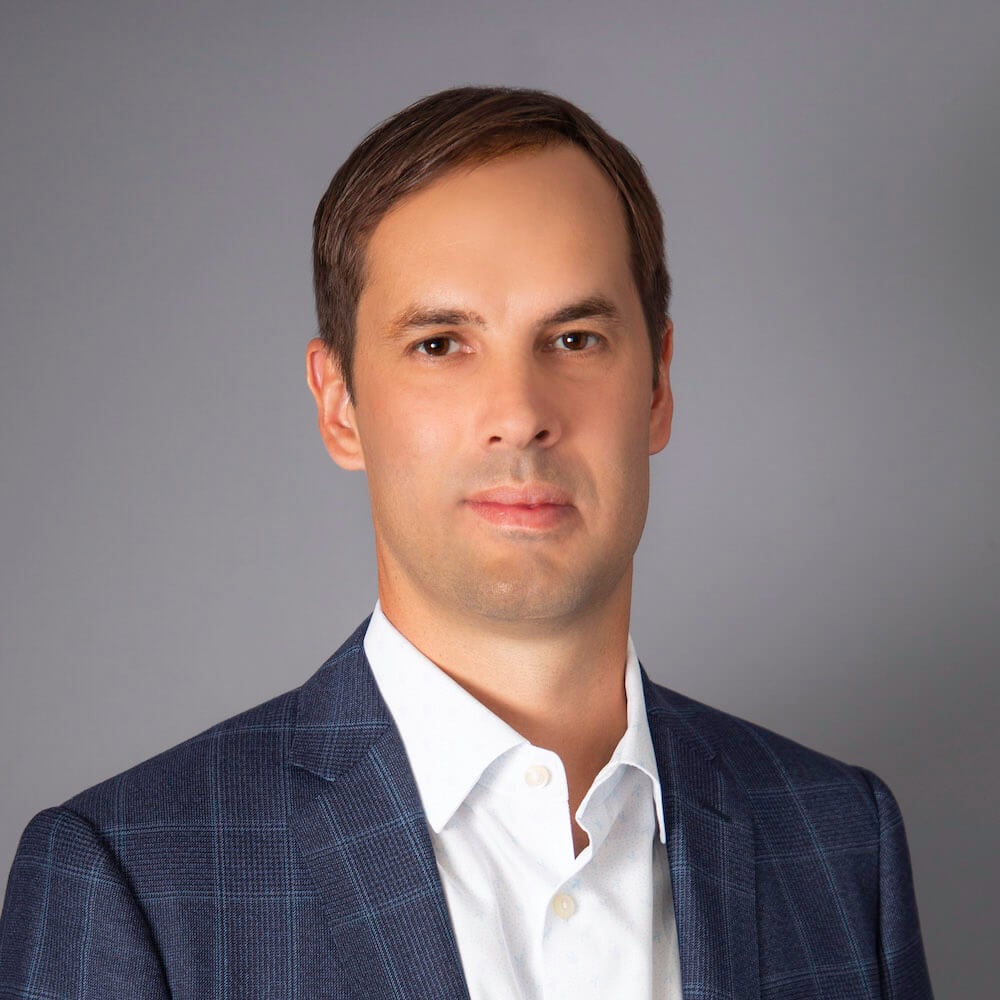 Josh Blandi is the CEO and co-founder of UniCourt. Since 2014, under Josh's leadership UniCourt has developed world-class APIs to provide Legal Data as a Service, and he has assembled a diverse, global team based both in the United States and India, which includes legal professionals, data scientists, physicists, and computer engineers, all working together to unlock the potential of legal data.
Josh strongly believes in creating an ecosystem that removes the barriers to data collection and normalization, so that innovators can build the next generation of innovative legal services and technology solutions.
Josh also understands that the future of law depends on educating lawyers and law students about the potential of legal data and the importance of leveraging the legal tech ecosystem as a whole. To that end, he is a prolific writer and thought leader with multiple publications across the legal industry. Josh has also positioned UniCourt as a data partner of the newly launched Campbell Law Innovation Institute to provide law students with access to APIs and normalized legal data, so they can learn about the latest in technology and develop even better ways of practicing law and serving their clients. 
Stemming from Josh's success at bringing forward Legal Data as a Service to the legal market, Josh has been named as a Fastcase 50 recipient. In 2021 alone, UniCourt won both the American Legal Technology Awards for the Technology category, and also won the LegalTech Breakthrough award for Overall LegalTech Data Solution Provider of the Year.
UniCourt

FAQs
What is UniCourt?
UniCourt is a publishing and Legal Data as a Service (LDaaS) company. It provides bulk access to normalized court data from state and federal courts through its app and APIs.
How much does UniCourt cost?
UniCourt offers monthly subscriptions starting at $49 per month with no long-term commitments, so you can cancel anytime. The company also offers discounted annual subscriptions, and enterprise plans for high-volume users.
What are the features of UniCourt?
UniCourt is a trusted partner that AmLaw 50 firms and Fortune 500 companies rely on for legal data APIs, case research, and case tracking. To learn more about UniCourt's offerings, see its Features page.
Does UniCourt offer an API?
UniCourt offers a full suite of industry leading legal data APIs for real-time access to the legal information you need, including its court data API, PACER API, public records API, and legal analytics API, which provides analytics on attorneys, law firms, judges, parties, and litigation trends. 
What information is available through UniCourt?
UniCourt provides bulk access to court data from state and federal courts. Everyday, it collects all new cases and court data filed publicly in the courts it covers. It then structures, standardizes, and enriches those court records to make them more accessible and useful, and it uses advanced machine learning to identify all of the real-world entities connected to litigation. UniCourt also provides free access to hundreds of millions of court records in their CrowdSourced Library.
What is the court coverage of UniCourt?
It covers all federal courts and many state courts. For more information on the courts coverd, see the Court Coverage page.
How do I access UniCourt?
It's easy. Sign Up Now with a monthly, no commitment plan. Want bulk API access? Contact Sales for enterprise plans and volume discounts.
Contact

UniCourt
Highlights
Leader in making court data more accessible and useful
Unlimited access to court data from state courts and federal courts all in one portal
Choose the plan that fits your needs. Monthly plans. No commitment. Cancel anytime.
Provides education on how to leverage legal data to modernize your law practice
Hours
Available online 24/7