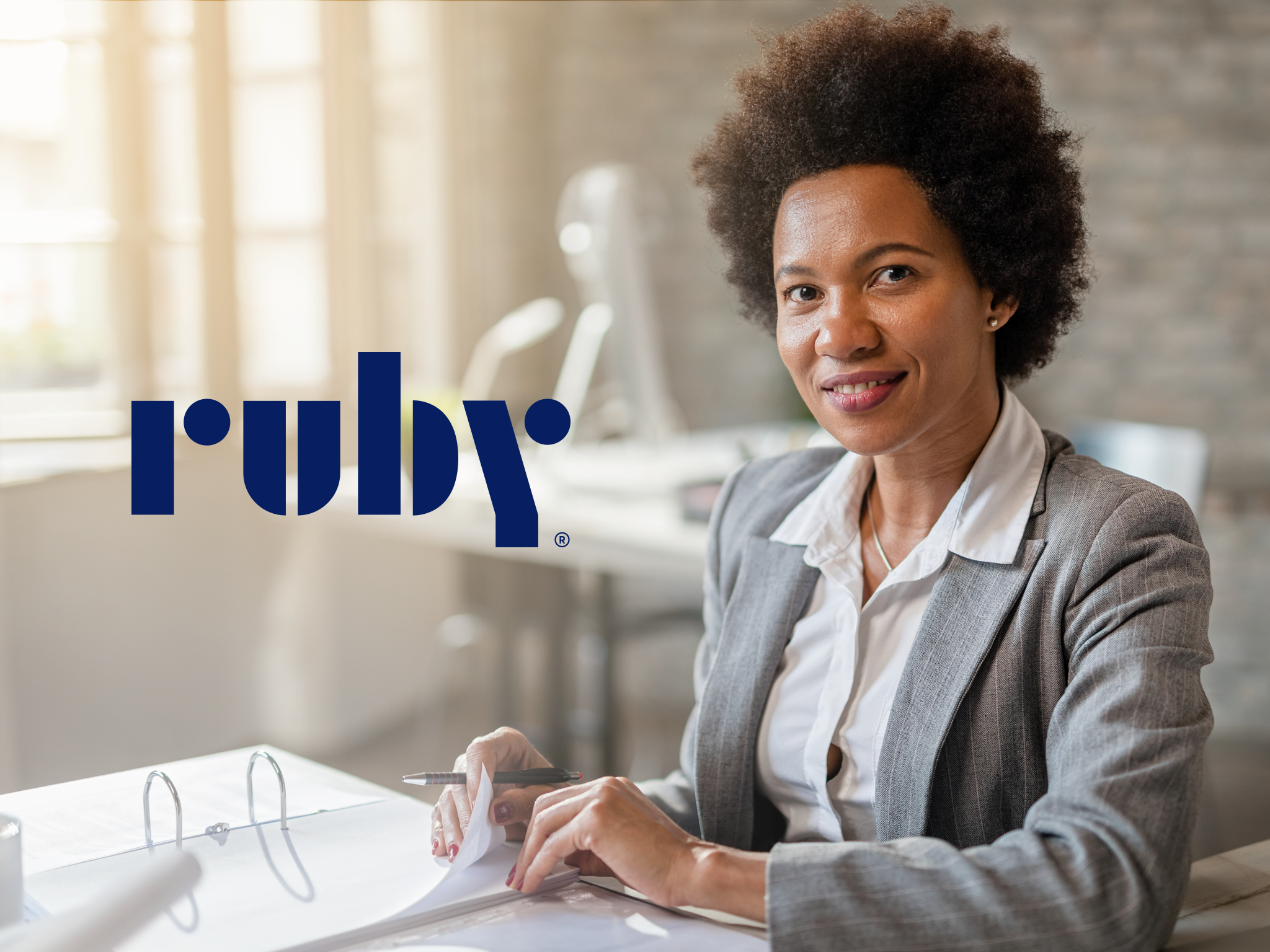 Ruby
Attorney at Law Magazine's Recommended Legal Virtual Receptionist Company
Ruby
Attorney at Law Magazine's Recommended Legal Virtual Receptionist Company
About

Ruby
Every conversation is an opportunity to win business, retain a client, or create a meaningful connection. Legal professionals of all kinds make the most of those opportunities with Ruby's human-powered virtual receptionist and live chat solutions.
From answering calls to generating leads through your website, Ruby provides the personalized experiences your clients expect—no hiring or training required. We make it easy to save time and generate more billable hours with flexible, outsourced client communication available full-time, part-time, or as a backup.
Ruby's features and capabilities include:
24/7 call answering and lead capture, ensuring you don't miss calls from potential new clients
Detailed and accurate message-taking
Professional, empathetic, knowledgeable service that doesn't rely on scripts
Flexible, highly customizable options for call handling, call routing, new client intake, phone number porting and hosting, and frequently asked questions
The ability to have a virtual receptionist return a call or place another kind of outbound call on your behalf
An easy-to-use dashboard and mobile app with full call and chat activity, including transcripts, voicemails, filtering tools, and more
Integrations with popular legal CRM software such as Clio, MyCase, Lexicata, and Rocket Matter
Ruby doesn't just stand in for our customers. Ruby stands up for today's legal providers.
Ruby's team talks, chats, and connects with thousands of clients every day. And because of that, they know better than anyone just how far legal professionals like you go to provide the best possible service to the people you serve.
Whether you're a solo attorney or manage a growing firm, Ruby is here to provide solutions and support designed for your business and your clients. No matter the size of your practice—or your goals—Ruby is ready to help whenever and however you need.
Why is
Ruby

Our Recommended Legal Virtual Receptionist Company?

Ruby's human-powered virtual receptionist and live chat solutions bring an end to the bot solutions everyone is all too familiar with. Ruby prides itself on providing the personalized experience your clients deserve 24/7, so you never miss out on a client touch point. With their integrations into CRM software like Clio, MyCase, and more, you can assure that using them as your legal virtual reception team will not create any extra burdens in your client intake experience or set up. Their dashboard is easy to use and mobile-friendly, making it perfect for the solo attorney on the move or a growing firm with a busy team. Their virtual receptionist has your law firm's best interest in mind. They will turn every call into an opportunity to gain a lasting client. Something a busy staff can't always accomplish. 
About the Leadership of
Ruby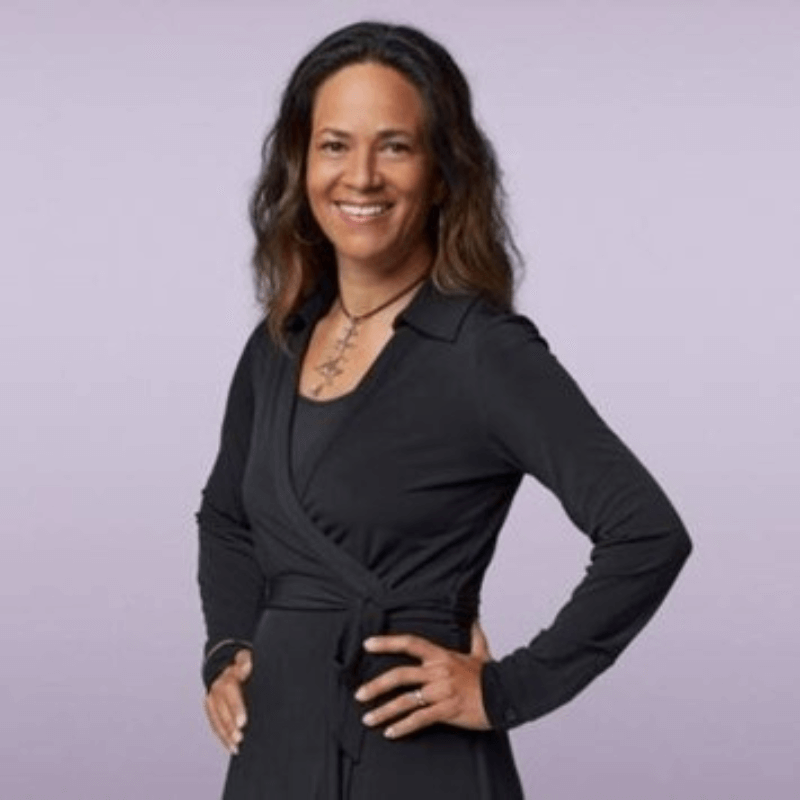 Ruby CEO Kate Winkler has been in the technology sector for over 25 years, wearing just about every C-level hat. She's successfully guided both small and large businesses through various stages of growth, helping more than 75 companies capture more than $4 billion in enterprise value. Kate is a passionate and driven leader with expertise in customer experience, software, high-growth business models, and complex mergers & acquisitions.
Kate believes the best organizations are built on a clear vision with passionate leaders working together in company-wide collaboration driven by a holistic sense of pride and ownership. She fell in love with Ruby's purpose-driven mission to help small businesses thrive through real human connections.
When not at work, Kate can be found in a co-ed soccer game, crossing the Everest icefall, wrapping up a 550-mile bike ride, or adding another passport stamp to her collection that includes 60 countries.
Ruby

FAQs

How can I get started with your service?

Simply call us today, visit ruby.com, or email [email protected]

Who is answering my phone and website chats?

Ruby's US-based receptionists and chat specialists are the best in the business. We hire exceptional service professionals who delight in making others happy, then give them training and technology tools to handle your calls and website chats with the perfect mix of friendliness and professionalism.

Where do you provide service?

Anywhere in the United States, Canada, and the U.S. Caribbean.

Can you transfer calls to my cell phone or home?

Our virtual receptionists can transfer calls to any phone number you wish, whether it's an office line, home line, or cell phone (other than the one forwarded to Ruby). Additional fees may apply for numbers outside of North America. Many customers give us multiple phone numbers so that we have a variety of ways to reach them.

How do you know if I'm available to take calls?

We encourage you to keep us updated as to your status. When you sign up, our expert Onboarding Specialists will talk through how you want your calls handled when you're available and when you're not (i.e. your "normal call handling instructions"). After that, you can update your status whenever you'd like to make a temporary change—think of it as whatever you'd say when you tap your receptionist on the shoulder as you walk out the door or into a meeting—for example: "I'll be in court until 2npm, so please hold my calls," "I'm going to work from home, so try me on my cell," or "Let callers know I'll be on vacation this week and send my calls to Suzie." Knowing your status helps us get your calls to you when you want them and provides peace of mind for your callers when you're not available by letting them know when they might expect to hear from you.

Can I keep my phone number?

Absolutely! You may simply forward your existing phone number to us all the time, part of the time, or on a delayed basis. In many cases, you can even port your number to Ruby, and we can host it for you (saving you the expense of that phone line)!

What's the difference between an answering service and a virtual receptionist service?

Answering services are often easily recognizable as a "service." They typically perform only the simplest tasks, such as forwarding messages and can be impersonal. Virtual receptionists, on the other hand, are real people who sound as if they're right in your office, transferring calls to you live and relaying vital information to callers.
Contact

Ruby
Highlights
Handling 35,600+ calls per day.
Help customers gain 10+ hours per month – giving you more time to do what matters
Generating 1.6 million+ leads for small businesses per year.
Hours
24/7 Virtual Receptionists and Live Chat