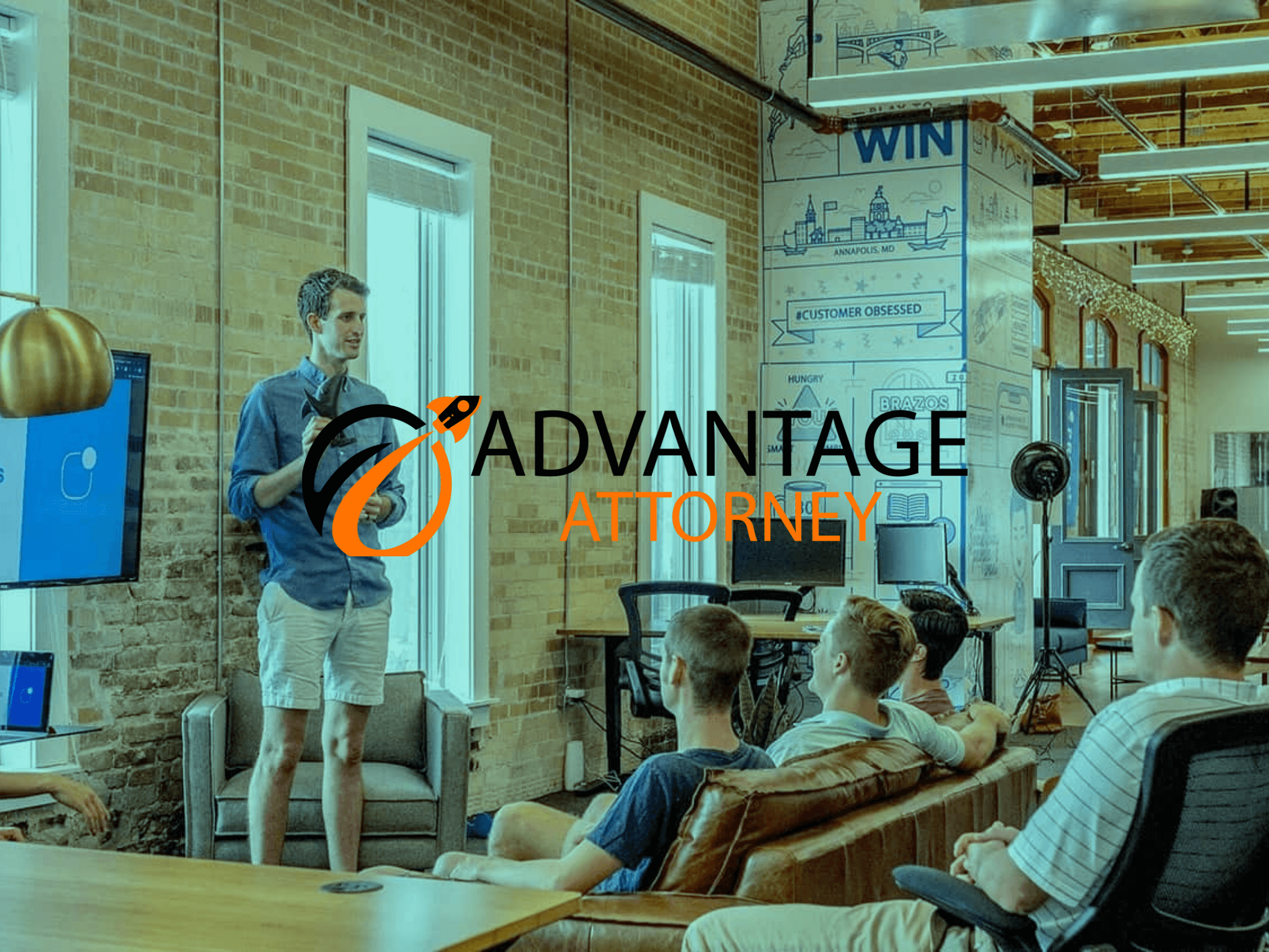 Advantage Attorney Marketing
Attorney at Law Magazine's Recommended Legal Marketing Company
Advantage Attorney Marketing
Attorney at Law Magazine's Recommended Legal Marketing Company
About

Advantage Attorney Marketing
Advantage Attorney is the fastest-growing marketing agency for small law firms and attorneys. If you are a law firm owner or attorney looking for THE marketing team that can help you target the right clients and grow your business without breaking the bank, Advantage Attorney is a perfect fit.
Based in Upland, California, its team of marketing professionals provides exclusive services to law firms throughout the United States. Its affordable full-suite package bundles all the basic services you need, such as free website hosting, design and development, legal content creation, social media assistance for law firms, reviews and reputation management, SEO strategy, video chat, call tracking management, reports management, and more.
With the marketing packages set at an unbeatable value, you can save as much as $10,000 annually on marketing costs and get more leads when you join the Advantage Attorney family. Say hello to better marketing now!
Why is
Advantage Attorney Marketing

Our Recommended Legal Marketing Company?

Advantage Attorney is a full-service digital marketing company exclusively serving small law firms and solo attorneys throughout the United States. They understand the needs of their clients and offer a full suite of marketing services including: SEO, PPC, 24/7 video chat, FREE website design, and affordable highly-targeted television and radio advertising. Their solutions can help a firm inside and out. They genuinely want the best for their clients and are results focused. They even offer a small law firm recovery plan for law firms and attorneys affected by the pandemic, and you can see if your law firm qualifies through their website. Discover how Advantage Attorney's vast array of services can help you as a solo attorney or your small law firm today. We know you won't be disappointed!
About the Leadership of
Advantage Attorney Marketing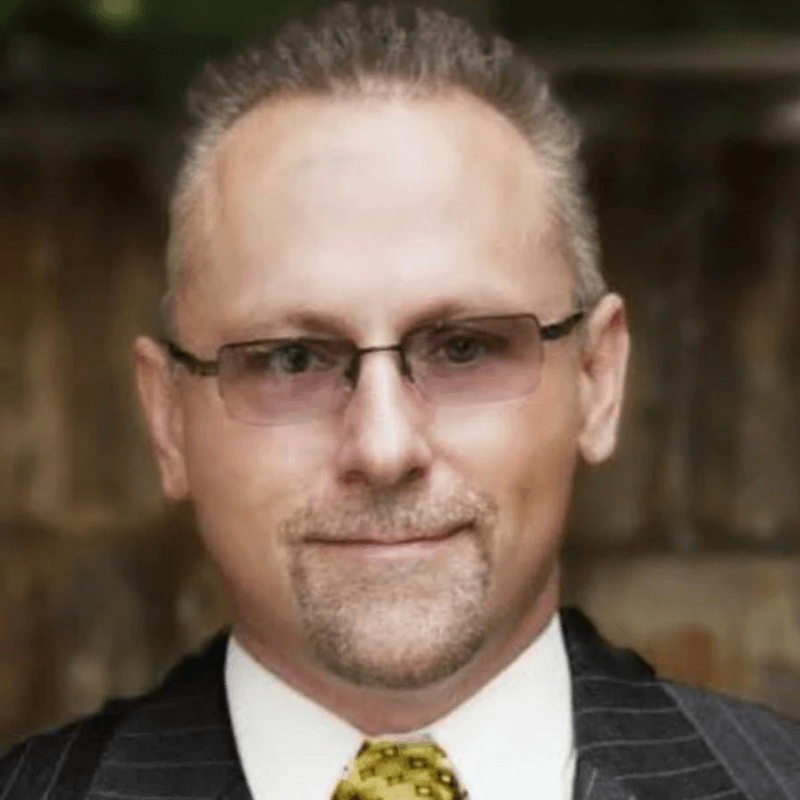 Darin Swayne is the president of America's #1 small law firm marketing agency and technology company, Advantage Attorney. Coming from a line of lawyers himself, he grew up seeing the struggles an attorney goes through when it comes to marketing and business management. He decided to combine his wealth of experience working in the legal industry with his business acumen and knowledge of how marketing works to help a specific clientele – attorneys like you.
Today, everyone uses a computer, laptop, smartphone or tablet to easily access information about their legal needs. Darin founded Advantage Attorney as a way to help attorneys navigate this online terrain. Gone are the days when lawyers simply wait in their offices or rely on people searching phonebooks for nearby attorneys. Now, everything happens in a browser on users' mobile phones! Darin continues to help small law firms get found by the right clients with the right marketing strategies at the right price.
Advantage Attorney Marketing

FAQs
Why choose your agency?
We don't lock you in a contract. You pay a monthly subscription fee and you can decide to cancel at anytime. While most agencies will charge you $1,500 to $5,000 to design and develop a custom site for your law firm, Advantage Attorney takes on the role of your whole marketing department and throws in a custom-built attorney website for FREE with hosting for those who subscribe to any of our full-suite marketing plans!
We use our proven system of mobile-first development to create a visually stunning and high-converting website that Google and other search engines will love.
What makes your agency different?
1. We are an agency exclusively working for law firms. Unlike other marketing agencies, we focus solely on law firms. We have worked with hundreds of law firm offices from different states in the areas of bankruptcy, family law, personal injury,  birth injury, criminal defense, real estate, business law, estate planning, probate, landlord-tenant, medical malpractice, social security disability, IP Law,  workers compensation, immigration, tax, and so much more!
2. There are no contracts. You can cancel anytime! We do not force you to sign a contract. You only pay a monthly subscription fee which you can cancel anytime.
3. We use a proven marketing system that is tailored to law firms. By working with attorneys for the past decade, we know what strategy works, how to get your business to rank on Google and local searches, what converts well on a law firm's website, and what keywords should be targeted to help you grow your business. 
What services does your agency provide?
We provide a full-suite digital marketing package to attorneys and law firms, including:
Free Website Design

Our very own interactive chat, the Advantage Intelligent (AI) Chat

Content Marketing

Legal Content Writing

Local SEO

Backlinks and Citation Building

Social Media Assistance

Reputation Management

Data Reporting

Review Management System

Call Tracking Management

Conversion Rate Optimization

Google Local & Google Business Profile Optimization

Local Service Ads 

Google Ads

Radio and Television Ads

Local Service Ads Training
Do you provide a free consultation for a prospective client?
We provide a free 30-minute discovery call. Visit our website to schedule your call today!
Do you provide a free or paid website audit as a starting point?
Yes, we provide a free website audit for interested clients who book a discovery call. We also provide free website design for clients who sign up for one of our marketing packages.
Is your agency solely focused on law firms?
Yes, our expertise revolves around law firms across the United States.
Do you provide your services to all practice areas of the law?
Yes, we provide digital marketing and cloud solutions to law firms that specialize in any of the following practice areas:
Bankruptcy

Business Law

Birth Injury

Estate Planning & Probate

Personal Injury

Immigration

Intellectual Property Law

Landlord-Tenant Laws

Family Law

Estate Planning & Probate

Civil Litigation

Criminal Defense

Real Estate

Workers Compensation

Medical Malpractice
Do you provide exclusivity to your clients?
If you work with us, we will not work with competitors within the same city/county. If you practice bankruptcy in Upland, California, then we will not take on another bankruptcy law firm in the same area.
When do you expect results to start for the law firms you take on as clients?
Building your new website only takes a couple of weeks, including optimizing your Google profile and setting up your social media profiles to get you found online right away.
On the other hand, SEO takes time to perform, in contrast to other well-liked marketing channels. While most professionals anticipate results in as little as two months, SEO can take up to 12 months to bear fruit. Although every firm has a unique SEO approach, the majority of companies may anticipate significant benefits in 6 to 12 months.
How many years of experience do you have in marketing?
With over 20 years of experience in the U.S. legal industry, we've developed our own marketing management system for small law firms that will build your reputation, reach your target audience, boost your leads, yield higher ROI, and save you time so you can stop worrying about your legal practice and start doing what you love!
What can you do if I'm struggling to find new clients?
At Advantage Attorney, we understand how law firms work and what it's like to work in the legal industry. Whether you've just started your legal practice or have been servicing your clients for years, we offer full-service marketing packages and legal technology and software solutions tailor-made to your needs and budget! Our legal industry experts help law firms in various areas of law get found locally through our small law firm marketing services.
What does a full-service marketing agency mean?
Think of us as your marketing department. With us, you don't need to shop around for different agencies to design your website, create your digital marketing strategy, and keep track of your analytics. We'll handle it all for you to focus on your legal practice. Get a full package for as low as $799 a month, and cancel anytime you want! Visit our website for more pricing details.
Contact

Advantage Attorney Marketing
Highlights
Free website design and chat when you sign up for one of the marketing plans
No contracts! Cancel anytime you want
U.S. based digital marketing agency that works exclusively for law firms and attorneys
Right marketing plans for the right price
Hours
Monday 8:00 AM–6:00 PM
Tuesday 8:00 AM–6:00 PM
Wednesday 8:00 AM–6:00 PM
Thursday 8:00 AM–6:00 PM
Friday 8:00 AM–6:00 PM
Saturday Closed
Sunday Closed