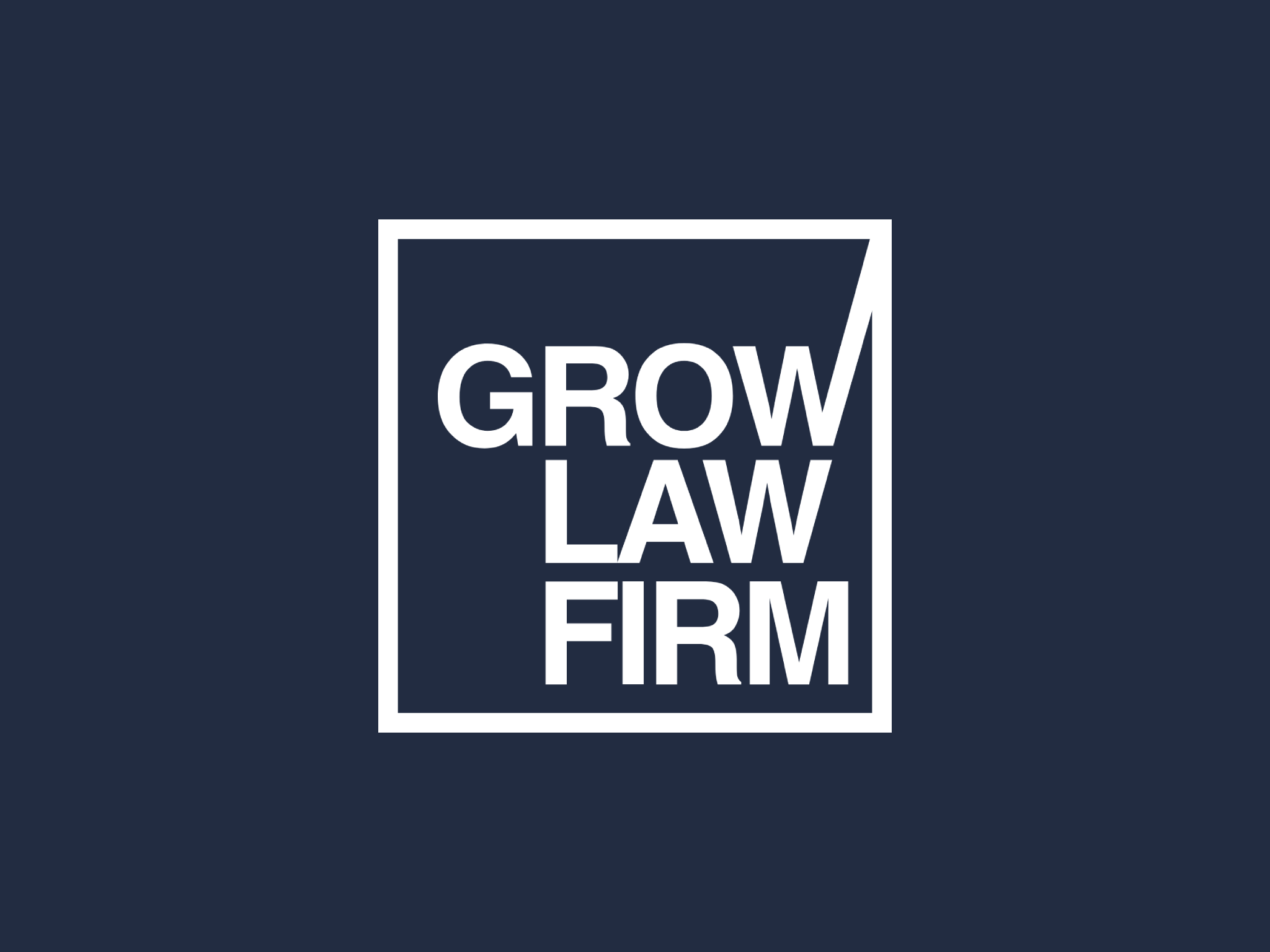 Grow Law Firm
Attorney at Law Magazine's Recommended Legal Marketing Company
Grow Law Firm
Attorney at Law Magazine's Recommended Legal Marketing Company
About

Grow Law Firm
Grow Law Firm takes law firms to the next level by helping 2,000 small and medium-sized law practices double their revenue. Grow Law Firm is backed by a team of legal marketing experts with decades of combined experience in building high-impact websites and personalizing SEO, PPC, and content marketing strategies for maximum performance - you can depend on them to turbocharge your firm's growth curve. 
Request a complimentary Growth Blueprint worth $2,500 today.
Why is
Grow Law Firm

Our Recommended Legal Marketing Company?

Grow Law Firm has a strong track record of helping law firms attract new clients. The company promises to provide law firms with personalized and results-driven marketing strategies they know can increase revenue. With a mission to double the firm's revenue, they offer expert PPC advertising, SEO, and website design to firms in a variety of practice areas, helping them reach their target audience. Law firm growth for their clients is the number one priority. Transparency, accountability, and stewardship of your dollars is their promise, and we can vouch for that.
About the Leadership of
Grow Law Firm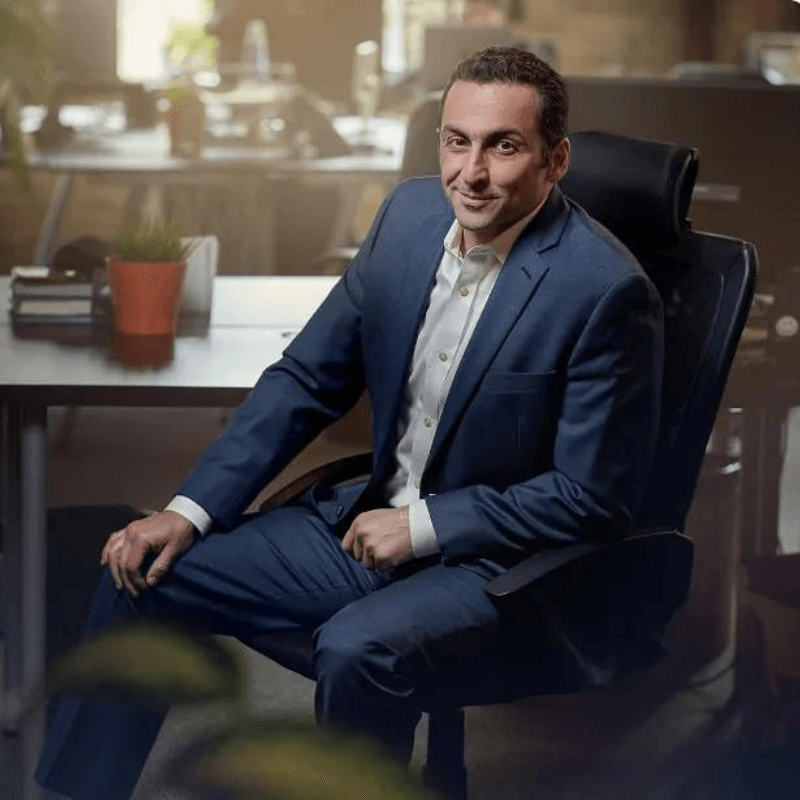 Managing Partner Sasha Berson founded Grow Law Firm with the vision of providing expert digital marketing services that yield genuine client results. His passion for business success and vast experience have inspired him to help attorneys across the country to achieve their goals.
Sasha co-founded his very first company after immigrating to the United States in 1993. It grew from a two-person endeavor to a top 20, multibillion-dollar wholesale lending operation with nationwide reach. After selling this business, Sasha dedicated his skills to forming a consulting practice to help other small businesses grow. He leveraged his experience as a successful entrepreneur to help clients overcome challenges he himself has faced, offering real solutions with real results.
In 2013, Sasha continued to innovate, using his unique insight and wealth of industry knowledge to partner with Steve Forbes to write Successonomics, a best-selling book, and guide for entrepreneurs. Sasha is now a member of the Forbes Agency Council's Expert Panel and has remained a periodic contributor to Forbes.com.
Sasha now devotes his time to partnering with attorneys and law firms, working hard to foster growth and bring firms to new heights with increased client rosters and revenue.
Outside of work, Sasha is all about spending time with his son and experiencing the excitement life has to offer. From winter sports like skiing and snowmobiling to motorcycling, boating, and traveling the world, Sasha is eager to continue his adventures with his son by his side.
Grow Law Firm

FAQs

Why choose your agency?

Grow Law Firm was formed with one primary goal in mind: to deliver unbeatable, measurable results to our clients. And we have built our company to achieve just that. Why choose us?

First, you can feel confident that we can and will bring you solutions. We don't take on clients unless we can guarantee tangible results, including leads, a high ROI, and an ever-growing client roster.

Second, we always hold ourselves accountable. We provide in-depth reports, so you have peace of mind knowing we're moving in the right direction and ready to fine-tune at any moment.

And third, we become your marketing partner. You will get excellent customer service—a team of experts committed to you and your needs. With an account manager, a project manager, and a talented group of strategists, legal copywriters, editors, web designers, and developers, you have a whole team of experts ready to get you results and ensure you're satisfied.

Finally, Grow Law Firm has a wealth of information and materials at your disposal. We pride ourselves on being the largest resource of legal marketing information, all available at your fingertips.

What makes your agency different?

We focus on what matters: the growth of your firm and qualified leads. While some agencies might present you with only vanity metrics like visibility and traffic, we take it further and prioritize bottom-of-the-funnel metrics like qualified leads and conversions that truly make a difference in your business growth.
Transparency: We believe in honest and consistent communication. We'll provide honest reports on our progress in growing your firm and educate you on our strategy and methodology.

Exceptional service and accountability: We don't make excuses. Each month, we ask you to rate us on our service and results.

Proven Results: We have the proof to back up our promises with case studies and results from firms like yours. With our strategized SEO and PPC efforts, our clients consistently surpass their competition and rank highly on search engines.

Content: All of our content is produced by expert legal professionals.

Ownership of assets: When you partner with us, you will maintain complete ownership of all your assets, including your website, its content, and anything else we do for you.

Flexibility: Unlike our competitors, we always include a cancellation clause and won't trap you in a contract if you're unsatisfied with our work or service.
What service does your agency provide?
Our comprehensive digital marketing service includes:
Website design and development

Search engine optimization

Content creation and marketing

PPC management and advertising

Email marketing

Social media management

Reputation management
Do you provide a free consultation for a prospective clients?
Yes, ask us for a complimentary Law Firm Growth Blueprint ($2,500 value).
Do you provide a free or paid website audit as a starting point?
We provide a free audit upon request to ensure we're a good fit for your firm. Our audit includes a website review, content and conversion rate optimization analysis, a 20-point SEO performance check, and an initial digital marketing strategy.
Is your agency solely focused on law firms?
Yes! Grow Law Firm was set in motion by a larger parent agency established in 2008. As our parent company accumulated more and more law firm clients, we decided to branch off, and GLF was born. We work exclusively with attorneys.
Do you provide your services to all practice areas of the law?
Our firm focuses on specific practice areas, partnering with law firms specializing in Criminal Defense, Personal Injury, Bankruptcy, Business and Corporate, Estate Planning, Family, Immigration, and Employment law, and delivering an ever-growing client roster and an exceptional ROI.
Do you provide exclusivity to your clients?
Yes, we offer exclusivity to our clients in highly competitive markets.
When do you expect results to start for the law firms you take on as clients?
Through our thoughtfully designed marketing program, we're helping clients quickly realize tangible results – often in just a few weeks!
Do you require a long-term contract?
We never hold you hostage. Though we sign a 12-month contract with our clients, if you aren't happy with our efforts, you can cancel at any time with a 30-day notice.
What are the main KPIs that you keep track of?
We carefully track Marketing Qualified Leads, providing monthly reports on how many we've generated for your firm via each channel (SEO, PPC, advertising, etc.), as well as the cost of each lead through every channel. With our exhaustive ROI tracking, we can more easily understand which channels are performing best, estimate how to achieve more growth, and adjust our efforts accordingly.
How long does it take for a law firm to see a positive ROI on the investment in your services?
Typically, our clients see their marketing investment break even at about 6-9 months, after which they see an increasingly positive ROI.
Contact

Grow Law Firm
Highlights
Our innovative, performance-driven approach is designed to bring sustainable growth, increased leads, and tangible results.
Over 14 years, we've perfected our methods and industry knowledge to help you surpass your goals.
A trusted partner of Google and Meta, we've earned recognition from "Top 10 SEO Agencies in the US" and ranked among the 5000 fastest-growing companies in the country.
We're dedicated to client success, never making excuses. We provide tailored support backed by data-driven results.
Hours
Monday - Friday, 9 am - 5 pm CST