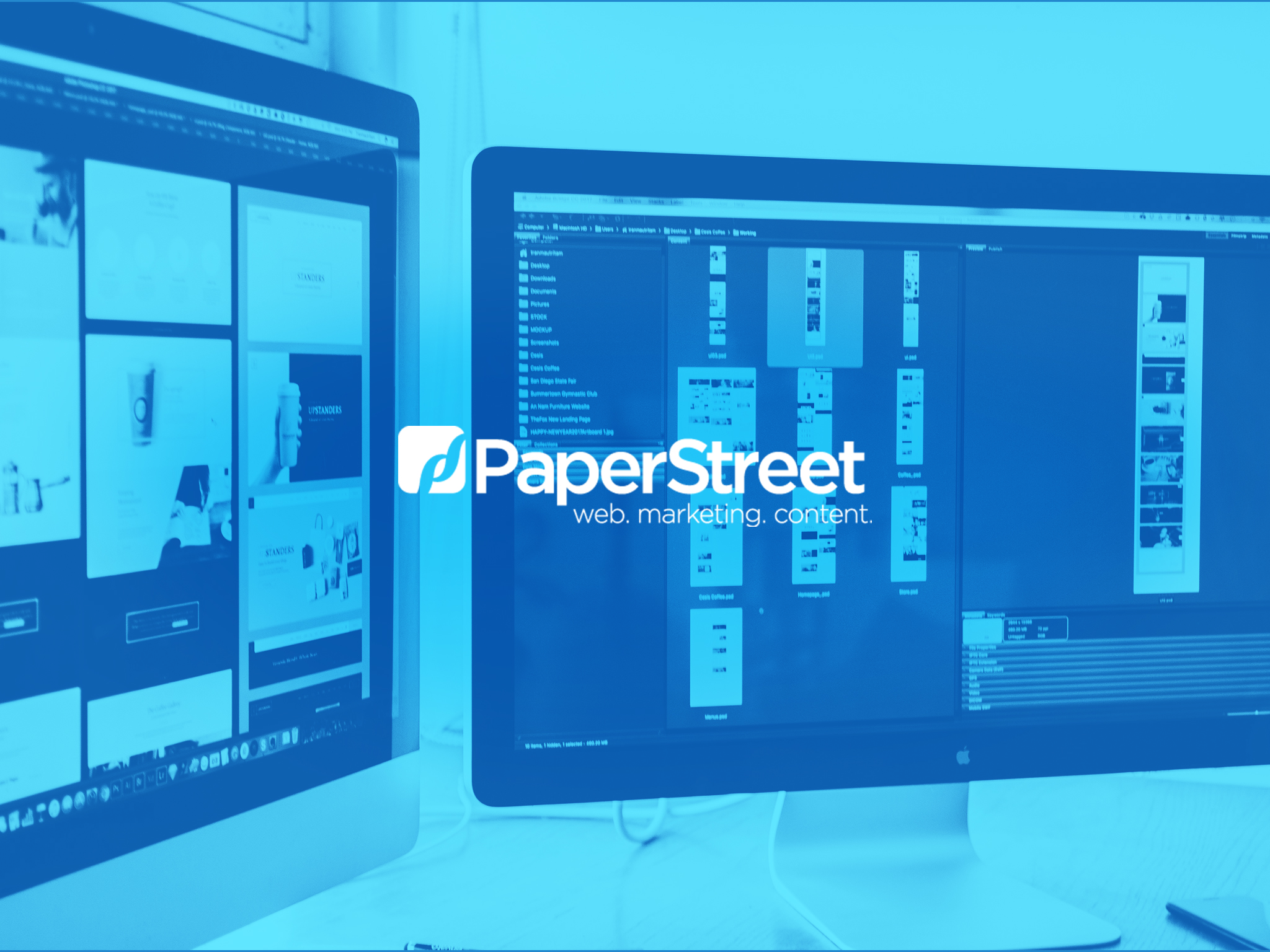 PaperStreet Web Design
Attorney at Law Magazine's Recommended Legal Marketing Company
PaperStreet Web Design
Attorney at Law Magazine's Recommended Legal Marketing Company
About

PaperStreet Web Design
PaperStreet is a full-service website design, SEO, and digital marketing company. Created in 2001, the company has designed (or redesigned) over 2,000 law firm websites. These website projects have run the gamut from simple redesigns for an existing law firm website to fully customized, made-from-scratch projects for full-on rebranding or new firm launches. 
PaperStreet has won hundreds of web design awards and has helped dozens of law firms establish a brand identity. Its talented team has won over 70 awards in the past three years alone from Webby, W3, Communicator, Davey, Lawyerist, Marcom, Ava, IMA Awards, and many others.
PaperStreet also assists law firms with the promotion of their practice and growth of their business by obtaining first-page rankings through internet marketing and SEO. The team achieves results with great content, conversion-focused designs, and an SEO / Google Ad program that works.
For paid traffic, PaperStreet primarily relys on Google Ads. It is a Google Premier Partner, certified in search ads and mobile ads, and has members with Google Analytics IQ certification. PaperStreet helps clients set up ad accounts and manage them on a monthly basis. The team also writes the ads, sets up landing pages, sets the bids, sets up locations, demographics, and more. Clients can receive instant ROI on their ad spending with qualified leads, while PaperStreet monitors the results on a daily/weekly basis depending on the account.
No two law firms are the same, efforts are customized to each individual practice. PaperStreet has helped clients in every practice area, including termite law. Whether you are a solo practitioner, a personal injury law firm, a mid-size firm, or a national large firm, PaperStreet can help.
Articles by

PaperStreet Web Design
Why is
PaperStreet Web Design

Our Recommended Legal Marketing Company?

PaperStreet is a world-class law firm web design, SEO & internet marketing company helping over 2000 law firms since 2001. Founded by a lawyer, they know exactly what to do to get results for their clients. Being a full service marketing provider, Paperstreet can help your law firm grow with many different services. When all of these are performed in symmetry they deliver end-to-end service that leaves their customers extremely satisfied.
About the Leadership of
PaperStreet Web Design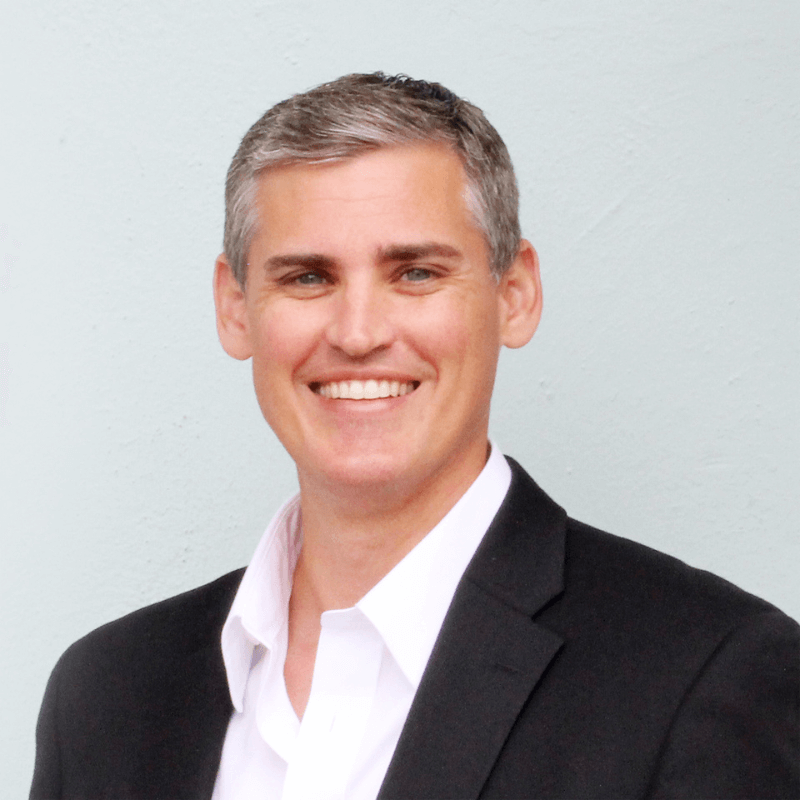 The idea of a web design company focusing on the needs of attorneys was born when Pete Boyd was in law school. It was the late '90s, and the internet was still a relatively new place. Pete, a self-taught computer geek and aspiring attorney started researching law firms online to learn more about potential employers.
He was surprised to find that many firms didn't have a website. Those that did, looked like "crap." (Pete has always been very reluctant to say what he thinks). "I could do better," he thought – so he did.
After graduating from law school, Pete went to work for a boutique intellectual property firm in Miami. He would fulfill his billable hours, come home, and head to his computer to design all night for his growing list of attorney clients – clients whose needs he understood firsthand. At this point, this side hustle was just for fun.
Eventually, a light bulb went on. Pete quit the fancy law firm and started designing full-time out of his living room. In 2001, with several websites under his belt, he incorporated PaperStreet Web Design.
Fast-forward several years, PaperStreet now has helped more than 2,000 clients worldwide and has a talented team of designers, developers, SEO specialists, and content writers. In the past 20 years, the company has expanded to offer the full range of services law firms need to build a comprehensive web presence: internet marketing, newsletters, mobile solutions, brand building, logos, content writing, print products, podcasts, and more.
PaperStreet Web Design

FAQs

Why choose your agency?

PaperStreet's motto is "Impress and Get Results," and we stand by that promise. Having a visually pleasing website is important, and we're very proud of our award-winning designs. That said, we want our websites to do more than just "look nice."

Our websites are created with user experience and conversions in mind. Thus, our navigation tools, menus, contact forms, and web content are all carefully crafted in a way that we believe will speak to your potential and existing clients.

We have the same mindset for all of our marketing materials and digital marketing campaigns. We don't just focus on your rankings, for example. Our internet marketing team reviews your website's data and analytics to ensure that your campaign attracts and engages potential clients. Our checks are completed on an ongoing basis, and we encourage you to meet with us monthly – or more frequently – in order to maintain a high-performing website.

We encourage client interaction with us to help you reach your goals. Nevertheless, if you don't have the time for frequent engagement, you can trust that your website and marketing are in good hands.

PaperStreet knows what works for busy partners, shareholders, and attorneys. We understand and anticipate your needs. Our founder and president is an attorney, as are several staff members. We have worked on more than 2,000+ projects worldwide. We have created several hundred logos. We just "get" law firms.

What makes your agency different?

Aside from our awards and experience in the legal industry, we pride ourselves on our client retention. At PaperStreet, we don't just design your website and move on to another law firm. We create a relationship with our clients and continue to check in and offer our guidance.

Our very first client is still a client from 21 years ago, and our numbers speak for themselves:
Over 200 clients have worked with PaperStreet for more than 10 years.

Over 500 clients have worked with PaperStreet for more than 5 years.
Clients by segment:
174 clients have been with PaperStreet for 3-4 years. 

285 clients have been with PaperStreet for 5-9 years. 

132 clients have been with PaperStreet for 10-14 years. 

71 clients have been with PaperStreet for 15-19 years.

5 clients have been with PaperStreet for 20 years. 
What services does your agency provide?
At PaperStreet, we provide ourselves on being a full-service web design and marketing firm. Whether you're seeking a new website design, are ready to try SEO or paid ads, or simply want a new logo or branding materials, our staff can manage all of your needs.
As digital marketing evolves, so do our services. Over the years, we've added social media management packages, explainer videos, podcasts and more.
Additionally, if a client approaches us with a unique idea, we welcome the challenge and will do our best to see what's possible.
Do you provide a free consultation for a prospective client?
Yes, our first consultation is completely free.
Do you provide a free or paid website audit as a starting point?
We offer a free review of your website as you consider our services. If a client is looking for an in-depth/full audit, those would be available for a fee.
Is your agency solely focused on law firms?
No, it's not. Though law firms are the majority of our current clients, we are happy to work with all businesses, healthcare providers, ecommerce companies, etc., worldwide.
Do you provide your services to all practice areas of the law?
Yes, our services are available for all areas of law – niche practice areas included.
Do you provide exclusivity to your clients?
Yes, we provide exclusivity for our internet marketing clients.
When do you expect results to start for the law firms you take on as clients?
We frequently remind our internet marketing clients that SEO is a marathon, not a sprint. Review any SEO authority's website – such as Semrush or Search Engine Land – and you can see that an SEO campaign can take anywhere from 4-12 months to truly reach its full potential.
It would be dishonest – and arguably unethical – for us to offer a timeframe guarantee of results for SEO or other marketing services such as PPC, social media, podcasts, etc.
That said, our efforts are full throttle when a client signs with us. We immediately begin writing new content, run a technical audit of your site, create directory listings, etc.
We've seen new content indexed by Google within hours. Some campaigns jump hundreds of spots in rankings within a week. One law firm saw a 400% increase in conversions within a month.
We can't promise that kind of success for everyone as every market is different. We can, however, promise that our team will give 100% of our efforts to your campaign. At PaperStreet, we're not happy until our clients are happy.
Contact

PaperStreet Web Design
Highlights
Founded by a Lawyer with Attorney Staff Members and Writers.
A full-service agency for everything a law firm needs, including website designs, SEO, internet marketing, and content writing.
No Mandatory Subscriptions or Ownership Surprises.
Exclusive. Ethical. Proven Results.
Hours
Monday thru Friday, 8 AM - 7 PM

24/7 Support Services for Web Hosting & Marketing Clients