Attorney at Law Magazine First Coast is pleased to present its 2022 Young Lawyers of Jacksonville, featuring a collection of lawyers recognized by their peers as exceptional in their practice while also maintaining an active role in the legal community.
Dana Jacobs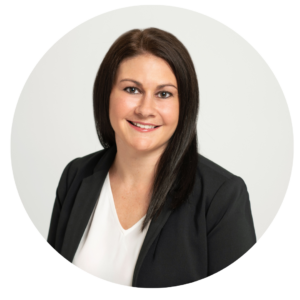 Coker Law
Personal Injury
Jacobs graduated as a "double Gator" from the University of Florida Levin College of Law and is licensed to practice in both Florida and Georgia. She has an AV Preeminent Rating from Martindale-Hubbell, and is listed to both the Super Lawyers Rising Stars and Best Lawyers in America. Jacobs is also active in JWLA and the Jacksonville Bar Association.
Favorite Legal Movie: Erin Brockovich
Summer L. Reed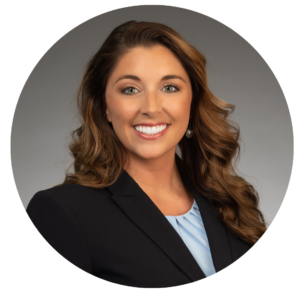 Cobb & Gonzalez, P.A.
Construction Law
Summer Lee Reed focuses her practice on construction and business litigation as well as complex business and community association issues. She received a bachelor's degree in business administration marketing and graduated as both a Chancellor's Scholar and with Business Honors from the University of Illinois and received her Juris Doctor from Florida Coastal School of Law.
Favorite Legal TV Show: NCIS
Matthew J. Borello
Holland & Knight
Commercial Litigation
As a Jacksonville native, Matt Borello returned to his roots and began representing business entities and individuals in complex litigation matters around northeast Florida. His practice has grown into a national practice, representing clients across the nation, including high-stakes class action litigation. He has a passion for pro matters and serving his local community, including serving on the board of directors for the Jacksonville Bar Association's young lawyers section.
Favorite Legal TV Show: Suits
Dave Chauncey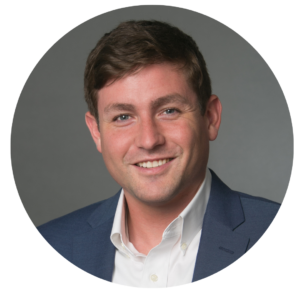 Alexander DeGance Barnett, PA
Employment, Commercial Litigation, Civil Rights & Education
Dave Chauncey is the president-elect of the JBA's young lawyers section. Chauncey is a former history teacher at Ribault Middle School. He served as chair/president of the Jacksonville Historical Society during the City of Jacksonville's Bicentennial year. Chauncey is a native Floridian and proud University of Florida "Double Gator" graduate.
Favorite Legal Movie: A Few Good Men
Kayla H. Herrin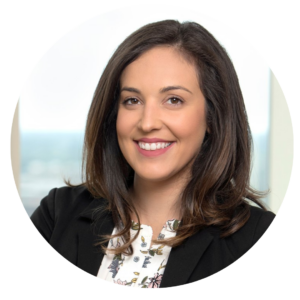 Smith Hulsey & Busey
Transactional Law
Kayla Herrin is a transactional lawyer whose practice focuses on mergers & acquisitions and general corporate matters, including deal and entity structuring and other business and governance matters. Herrin serves as the president of the Jacksonville Women Lawyers Association and the secretary of the board of governors of the Jacksonville Bar Association's young lawyers section for the 2022-2023 year.
Favorite Legal Movie: My Cousin Vinny
Adam Prom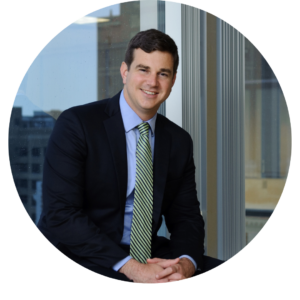 Hall Booth Smith, P.C.
Healthcare, Professional Liability, Business Litigation & General Liability
Adam Prom serves as treasurer of the JBA young lawyers section. Born and raised in Jacksonville, Prom is an alumnus of Stanton College Preparatory School and a University of Florida "Double Gator." He is proud to be recognized in the 2022 and 2023 Editions of Best Lawyers: Ones to Watch. When he isn't practicing law, Prom enjoys being on the water and traveling with his wife, Sarah.
Favorite Legal TV Episode: The Office, Season 4, "The Deposition" Episode
Chase Sorenson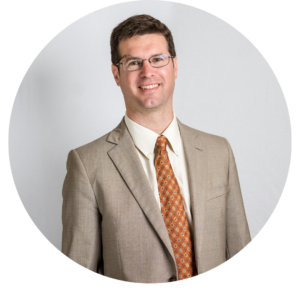 Coker Law
Personal Injury
A Jacksonville native, Chase Sorenson attended the University of Miami School of Law. He worked at the Office of the Public Defender for two years before joining Coker Law in 2013, where he is presently a shareholder. He has been listed in Best Lawyers in America since 2021, and on the Super Lawyers Rising Star list since 2020.
Favorite Legal Book: Gideon's Trumpet by Anthony Lewis
Carla Trinca-Conley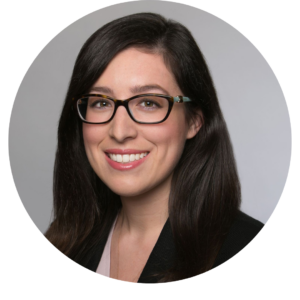 Berg Bryant Elder Law Group, PLLC
Elder Law
Trinca-Conley is board certified in elder law by The Florida Bar with a passion for helping families navigate the challenges surrounding guardianship, probate, estate planning, and trust administration matters. Originally from Buffalo, NY (Go Bills!), she relocated to Jacksonville to join her husband stationed at NAS Jacksonville. She is a proud fur mama to Finnley.
Favorite Legal Movie: Erin Brockovich