Attorney at Law Magazine is pleased to present its 2023 Florida Bar Board Certified Attorneys. Following is a collection of lawyers who have demonstrated excellence in their practice throughout the state of Florida for their various practice areas, including Mark Andrew Touby, the recipient of the 2021 Justice Harry Lee Anstead Award for Florida Bar Board Certified Lawyer of the Year.
Bradford D. Kimbro
Business Litigation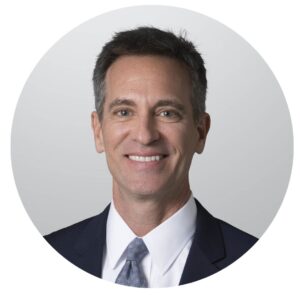 Brad Kimbro is a board-certified business litigation attorney and member of the prestigious National Academy of Distinguished Neutrals. He is a certified mediator, certified public accountant, and has for many years served as the executive partner for Holland & Knight's Tampa Bay region.
AALM: What led you to focus on business litigation?
BDK: I have been interested in business – and resolution of business disputes – since college. With my background in accounting, I enjoy assisting with a wide range of complex business matters.
AALM: What plans do you have for your career?
BDK: In addition to my litigation practice, requests for my service as a mediator have snowballed. I enjoy both the challenge and satisfaction of resolving difficult matters.
AALM: Tell us about one of your mentors. What is the best lesson they taught you?
BDK: My good friend and mentor, Joe Varner, recruited me out of law school, and has provided invaluable guidance to me over the years. Learning from one of the best trial lawyers in the country has been an enormous advantage in my career.
AALM: What are you most proud to have accomplished professionally?
BDK: One of the things I'm most proud of is my receipt of the Professionalism Award from the judges and lawyers in Hillsborough County. I take great pride is doing my best to treat everyone with courtesy, dignity and respect.
Mark Andrew Touby
Workers' Compensation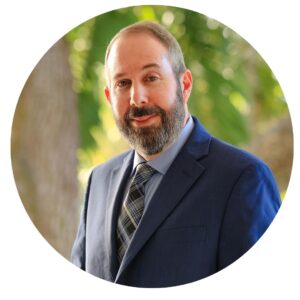 Mark A. Touby is the founding and managing partner of Touby, Chait & Sicking, PL. He earned a Juris Doctor from the University of Miami in 1995. He is board certified in workers' compensation. He has been inducted in the Hall of Fame by the Workers' Compensation Institute and is a fellow of the College of Workers' Compensation Lawyers.
AALM: What are you proud to have accomplished professionally?
MAT: I am proud to have received the Judge Harry Lee Anstead Award for the Florida Board Certified Lawyer of the Year in 2021. I strongly believe in the mission of board certification to recognize attorneys' special knowledge, skills, professionalism, and ethics. I received this award for my work in chairing the board certification committee as well as serving as a mentor at the board certification review course.
AALM: What plans do you have for your career?
MAT: I intend to continue to represent claimants in workers' compensation matters. I also intend to remain devoted to public service. I have served on the executive council of the workers' compensation section of the Florida Bar since 2012. I served as chair of the section in 2021-22. I am about to finish my sixth year of serving on the workers' compensation board certification committee and I am hoping to have the opportunity to continue my service on the Board of Legal Specialization and Education.
Chelsea Harris
Civil Trial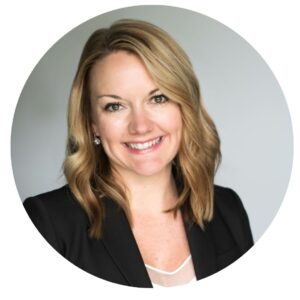 Chelsea Harris is a shareholder with Coker Law. She focuses on personal injury-plaintiff, bodily injury, automobile crashes and premises liability.
AALM: Tell us about a case that impacted you personally.
CH: I tried a case in July 2022 with my partners, Howard Coker, Dan Iracki and Rufus Pennington. We obtained a $14 million verdict for our client, who was a professional, a mother, a wife, and the same age as me. She was leaving work to go home when a negligent driver crashed into the back of her on I-295 – a road I travel on every day. Representing that client and getting to know her on a personal level, brought home for me that these horrible incidents can occur to anyone, at anytime, no matter what.
AALM: What are you most proud to have accomplished professionally?
CH: I cannot limit myself to only one – it has to be two. The first is becoming a partner at Coker Law. Although there has been discussion about my becoming the first female partner at Coker Law; it is more important to focus on the fact that I became a partner at such a well-respected firm. To stand in the courtroom alongside my partners is an honor I appreciate every day.
Second, is obtaining my board certification in civil trial law. I obtained the requisite number of trials during the years my children were born, starting school and becoming involved in activities. I not only achieved the certification, I did it while juggling all the other obligations of my life.
I could not have achieved either without the support of my husband, our family and our tribe of friends.
Nicholas Elder
Construction Law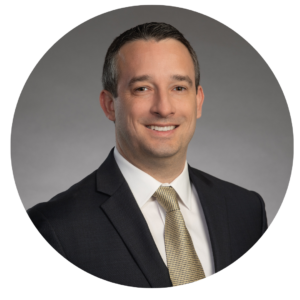 Nicholas Elder has spent the past 17 years successfully litigating multimillion-dollar construction delay and defect cases throughout the country. Elder currently focuses his practice on construction law, real estate and business litigation with the law firm of Cobb & Gonzalez.
AALM: What circumstances led you to focus on construction law?
NE: My practice initially turned to construction litigation based on the booming real estate market in Florida, including the proliferation of multi-unit residential condominiums in the state. I was intrigued by the complexity and size of these cases, which required significant attention to detail and sophisticated legal maneuvering. As my involvement in these cases continued, I knew I had to increase my knowledge of both the practice and the construction industry by becoming board certified.
AALM: What plans do you have for your career? What's the next step?
NE: As my experience grows and the gray hairs multiply, I am excited about working with the next generation of attorneys and sharing many of the lessons I learned along the way. This can take many forms, from working closely with the younger attorneys in my office to becoming more involved in the various bar associations and trade groups, which are very active in Jacksonville. I think it's not only important to pass on knowledge about statutes and legal precedent, but it is equally important to make sure these newer attorneys appreciate and practice both responsibility and civility in the profession.
Robert Spohrer
Civil Trial & Aviation Law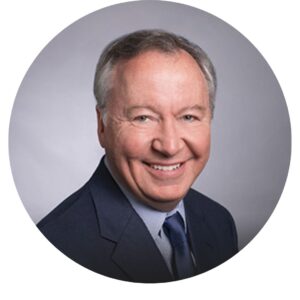 Robert Spohrer is the president, CEO and senior partner of Spohrer Dodd P.L. As a practicing attorney for 40 years, he has obtained verdicts and settlements for clients of more than $100 million. His successful cases have been covered by international media including 60 Minutes, 20/20, The Washington Post, NPR, and the BBC.
AALM: What circumstances led you to focus on civil trial law and aviation law?
RS: Board certification in medicine was always important whenever I looked for a physician for a family member. When the Florida Bar made board certifications available, I felt my clients were entitled to the same level of expertise in civil trial and aviation law. Serving as chair of those committees was an honor.
AALM: What is one case that has stood out in your career?
RS: Trial law is a perfect vocation for anyone curious and eager to learn. Every case provides an opportunity to learn something new about medicine, science, law or human nature.
AALM: What plans do you have for your career?
RS: Although I am coming up on my 50th year at the Bar, I plan on continuing to practice as long as I can help clients. I'm not ready yet for pickle ball and my wife doesn't want me underfoot.
AALM: Tell us about one of your mentors. What is the best lesson they taught you?
RS: I have learned from so many great trial lawyers that I don't want to single out just one. But the best lesson is a simple one – If something isn't true, don't say it. And if it's not right, don't do it.