We Find the Best Attorneys
Since 2009, our magazine has interviewed the best and brightest attorneys nationwide. Now, we bring you our recommended attorneys in Local Legal Authorities. Here is our listed best Philadelphia Bankruptcy attorney.
Writer for Attorney at Law Magazine
Knowledgeable & Reliable
Accepting New Cases in Philadelphia
Leading Consumer Reviews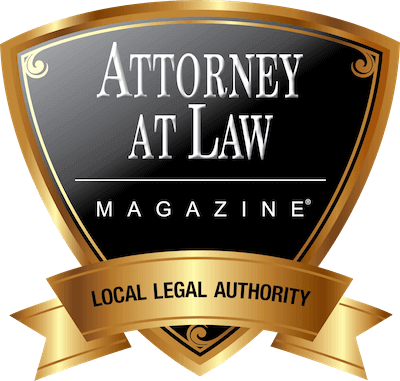 About
Brad J. Sadek
Brad Sadek is the founder and managing partner of Sadek and Cooper. He has been practicing bankruptcy law since 2002. He launched his own practice in 2006, focusing on consumer debtor bankruptcy law. Since the firm's founding, Brad has helped more than 4,000 clients with foreclosure defense, debt relief and bankruptcy filing.
How Brad became a lawyer. He took the LSAT during college to help out his nervous roommate at Penn State, and did well. After graduation, he took a job as a stockbroker-in-training and found himself dissatisfied. When a postcard arrived advertising enrollment in law school, he was intrigued and soon after enrolled at Rutgers School of Law. After passing the bar exam in 2002, he was, for a short while, the youngest lawyer in Pennsylvania.
"Once I started practicing law and seeing how it helped people, I fell in love with the practice and the results."
Why Brad chose to practice bankruptcy law. As a new lawyer, he started out at a large law firm in Philadelphia practicing Chapter 11 corporate bankruptcy/reorganization law on the creditors side of the table. "I didn't have much client contact. I spent most of my day on the computer or with books. I wanted to directly help people, so I was drawn to the consumer debtors' side."
The philosophy Brad brings to the practice of bankruptcy law. "I try to put myself in their shoes." Over the years of his practice, Brad has come to recognize that each client and each situation is unique. Unique situations require unique solutions. He tries to assess the specific circumstances his client is facing and the best solution to guide them to the future they desire.
"Sometimes, it's bankruptcy. Sometimes it's something related to bankruptcy. It's my responsibility to guide them to the best solution given the totality of their circumstance."
The origins of Sadek and Cooper. In 2004, Brad was recruited by a bankruptcy law firm looking to open an office in Philadelphia. He came aboard and was able to build a practice from the ground up. In 2006, he took his knowledge and experience and opened his own law firm – Sadek Law Offices, now known as Sadek and Cooper.
"I was scared, I had zero clients. But, I had a drive to truly help people, and put them in a position where going forward they would be able to buy a car, buy a house and save. I still get those rewards today. Truthfully, that's what keeps me going."
Brad's plans for the future of Sadek and Cooper. Born and raised (and currently living in) New Jersey, Brad would like to bring the successful bankruptcy practice that they've built in Philadelphia and the surrounding areas to the people of New Jersey.
"We'd like to bring our philosophy across the bridge. I think they may be underserved, and we'd like to do a lot more there."
In fact, Brad just brought another team member on to begin better serving New Jersey.
Brad outside of the office. He collects longboard surfboards. He is a fan of the Sixers and the Philadelphia Eagles. He enjoys fishing. Most of all, however, he enjoys spending time with his three daughters and his wife.
Brad's family was affected by MS when a favorite uncle was lost to the disease. For the last 13 years, he has captained a team of high school friends (Slowly But Shorely) which has ridden in the MS 150 bicycle race from Cherry Hill to Ocean City.
Brad also hosts a radio show in Philadelphia – Philly Labor Radio. Sadek and Cooper represents many unions in the city. The radio show was created to provide information around consumer law and bankruptcy law. People are able to call in and ask questions. "It's a great forum that is mostly anonymous that allows them to come on and ask a question and have a lawyer answer."
Attorney and Author
Brad J. Sadek is an author for our magazine specializing in bankruptcy articles.
What it's Like Working With the Best Bankruptcy Attorney in Philadelphia, PA
Contact Philadelphia

Bankruptcy Attorney
Free Initial Consultation
#1 Bankruptcy Filer in Philadelphia
Voted Top 2.5% in Super Lawyers of Philadelphia
1315 Walnut Street, Suite 502, Philadelphia, Pennsylvania 19107
In Need of a Bankruptcy Attorney in Philadelphia?
If your financial situation is in crisis mode, you must act quickly to protect your assets and financial interests. Creditors don't waste time when your accounts show signs of default. They submit adverse credit bureau reports that lower your credit score. They transfer your accounts to collection agencies that call your home, job, or business until they get a definitive response. Recovery attorneys secure creditors' judgments through lawsuits. They satisfy court judgments by garnishing your income and placing liens against your home. Economic problems can be stressful, especially when you see no potential for relief. A bankruptcy attorney in Philadelphia can help you navigate the most complex financial problems. They intervene on your behalf to stop collection efforts. They use their legal knowledge and experience to produce financial relief.
A Common Problem
If you're feeling anxious about your financial future, you're not alone. Money management problems occur at all levels of income and economic spectrums. They arise due to personal issues such as high medical bills, job losses, and divorce. Unexpected expenses and spending indiscretions cause problems as well. It doesn't matter how you reached your credit crisis; you shouldn't try to handle it independently. A top bankruptcy attorney in Philadelphia will provide the critical legal assistance you need. They listen to your concerns, evaluate your financial issues, and determine if bankruptcy is your best option. After hearing your story and reviewing your personal financial information, your bankruptcy lawyer in Philadelphia might recommend that you attempt debt forgiveness, bill consolidation, or another non-legal option. When bankruptcy is the best alternative, you can trust your Philadelphia bankruptcy lawyer to understand the complex federal code and work with you to comply with the requirements.
United States Bankruptcy Code
The Bankruptcy Code protects both the debtor and the creditor. It covers the debtor by requiring that creditors cease formal and informal collection activities. It protects creditors by forcing debtors to document their assets in writing and during a formal examination. This disclosure allows the court to decide if you can pay or meet the qualifications to discharge your debt. Your bankruptcy attorney in Philadelphia initiates the legal process by filing a petition citing the appropriate chapter.
Chapter 7: You receive a complete discharge of your debt. A trustee oversees a liquidation if you have assets and your creditors receive cash proceeds.
Chapter 11: A debtor (usually a business) works with creditors to establish a plan to reorganize and pay some or all the debt.
Chapter 12: Family farmers can reorganize their debt and arrange to pay some or all of it to their creditors.
Chapter 13: This chapter is sometimes called the "wage-earner" plan. If you have a "regular income," it allows you to establish a repayment plan. To qualify, your debt must meet specific guidelines, and you must complete your repayment within three to five years. 

Chapter 13 bankruptcy is a viable and often used form of foreclosure defense. Our Philadelphia bankruptcy attorney Brad also specializes as a Philadelphia foreclosure attorney. 

Chapter 15: Applies to parties involved in foreign court cases.
Bankruptcy is a formal legal process. You must comply with strict rules and guidelines and appear at court-ordered hearings. Philadelphia attorneys work with you to gather the required information and submit necessary documents on your behalf. They help you comply with court requests and prepare your responses. They represent you during hearings and work to provide an outcome that gives you the financial relief you need.
Philadelphia Bankruptcy Attorney
Bankruptcy can seem like a drastic option, but it might be the best option for you. If you're struggling with financial difficulties, consider reaching out to a bankruptcy attorney in Philadelphia who can help you decide. Most bankruptcy attorneys offer a complimentary consultation. You discuss your financial issues and determine the best solutions for your personal and financial circumstances in Philadelphia.