We Find the Best Attorneys
Since 2009, our magazine has interviewed the best and brightest attorneys nationwide. Now, we bring you our recommended attorneys in Local Legal Authorities. Here is our listed best Miami Immigration attorney.
Writer for Attorney at Law Magazine
Knowledgeable & Reliable
Accepting New Cases in Miami
Leading Consumer Reviews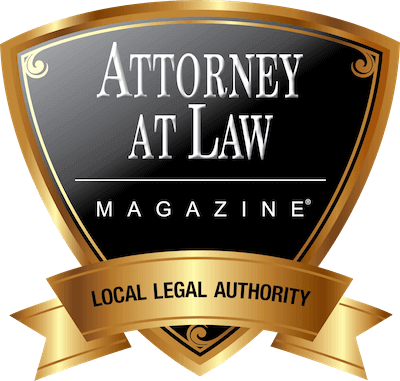 About
Deirdre D. Nero
Deirdre's practice focuses on all types of business immigration including employment based immigrant (permanent residency) and nonimmigrant (temporary) visa petitions, and related business immigration matters. She has extensive experience with PERM Labor certification applications and also routinely handles family immigration matters and naturalizations. Ms. Nero works closely with small and medium companies and individual clients to personally coordinate and execute all aspects of the client's Immigration strategy and represent them in front of the U.S. Department of Homeland Security, the U.S. Department of Labor, and the U.S. Department of State. She represents clients in all 50 States and from countries around the globe, and takes pride in providing individualized service and maintaining a very high success rate.
Attorney and Author
Deirdre D. Nero is an author for our magazine specializing in immigration articles.
What it's Like Working With the Best Immigration Attorney in Miami, FL
Contact Miami

Immigration Attorney
2020 Top Lawyers in South Florida, South Florida Legal Guide
US Business News, 2020 Legal Elite Awards- Most Trusted Immigration Law Consultancy- South Florida
America's Most Honored Lawyers 2020- Top 1% Award by the American Registry
Served as President of the International Law Society
121 Alhambra Plaza, 10th Floor, Coral Gables, Florida 33134
Hiring an Immigration Attorney in Miami
An immigration lawyer in Miami, Florida focuses specifically on the area of law which deals with the movement of people in and out of the United States, especially as it relates to visas and residency. Immigration law is a practice area that is governed by federal law, so whomever you choose to represent you does not need to live in the same state where you reside, although working with an immigration attorney near you may be more convenient. You probably know that United States Immigration law is not only complex, but it can also change quickly depending on the political climate.
In most travel visa situations, you may not need an immigration attorney to represent you. Yet, in cases which involve temporary or permanent residency or citizenship, hiring the best Miami immigration lawyer can save you from costly mistakes and help you more successfully navigate whichever process you need to complete.
When Do You Need an Immigration Attorney in Miami?
Most Miami immigration lawyers offer free consultations or a minimal fee to evaluate your case. When in doubt, it's in your best interest to schedule a consultation. Some common scenarios which typically require the expertise of a top Miami immigration lawyer include:
You are fleeing your home country and seeking asylum, which requires you to build a case to demonstrate to immigration officials that you have suffered persecution or will suffer persecution in your nation of origin.
You completed an application for a specific type of visa and it was denied.
You need to change the status of your visa, wish to apply for a Green Card, or wish to apply for U.S. Citizenship.
You have overstayed your visa and want to avoid deportation or removal.
You are unsure or confused about which type of application and additional forms you must complete to stay in the United States.
You have been deported from the United States and want to return.
You have received a notification to appear for removal proceedings to determine your eligibility for relief under the Immigration and Nationality Act (INA).
You have committed a crime and wish to enter the United States or prevent deportation because of your actions.
You have a job in the United States, but your employer has not sponsored you for entry.
You are a business owner who wishes to employ foreign nationals.
You are sponsoring another family member in an effort to bring them to the United States.
You have some sort of immigration emergency requiring legal guidance.
You are a foreign national marrying a U.S. citizen, or you are a U.S. citizen marrying a foreign national, and you wish to live in the United States.
This top Miami Immigration attorney has spent years learning how U.S. immigration law applies to different cases, which can provide you with valuable knowledge to help you with your immigration issue. Additionally, Miami immigration lawyers understand the forms and associated deadlines with each, ensuring your application won't be denied because missing a deadline or some other dubious technicality. Finally, dealing with U.S. immigration procedures can be overwhelming, lonely, and frustrating. Your immigration attorney in Miami can help alleviate the stress and frustration you might be experiencing.