We Find the Best Attorneys
Since 2009, our magazine has interviewed the best and brightest attorneys nationwide. Now, we bring you our recommended attorneys in Local Legal Authorities. Here is our listed best Riverside Personal Injury attorney.
Writer for Attorney at Law Magazine
Knowledgeable & Reliable
Accepting New Cases in Riverside
Leading Consumer Reviews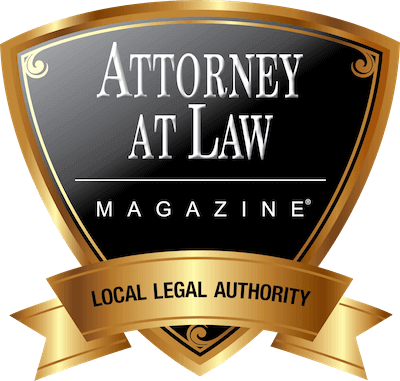 About
Mohamed Eldessouky
Mohamed "Mo" Eldessouky is founder of Eldessouky Law which primarily handles Labor and Employment Law matters throughout southern California. His firm is community based and strives to give deserving employees justice. Mr. Eldessouky has served as lead trial attorney on cases resulting in excess of seven-figure verdicts. Beyond the courtroom Mo has obtained settlements in excess of 5 million for his clients.
Mo has been recognized as a Super Lawyers Rising Star 2020, CAALA's Rising Star Finalist 2019, National Trail Lawyers – Top 40 Under 40 and Association of American Trial Lawyers Top 100 in California. Mo is an active member of California Employment Law Association (CELA); Orange County Trial Lawyers Association (OCTLA); Los Angeles Attorney Bar Association (LACBA); Consumer Attorneys of California (CAOC); and the National Employment Lawyers Association (NELA).
I am currently on the Mentorship Committee for CELA as well as a Advisory Member / Founding 50 of Justice HQ which is a radically new and exciting network for small firms and solos. Additionally I chair the technology committee for JHQ where I help discovery new ways for attorneys to work more efficiently while utilizing new software and applications.
Attorney and Author
Mohamed Eldessouky is an author for our magazine specializing in personal injury articles.
What it's Like Working With Mohamed
Contact Riverside

Personal Injury Attorney
Member of the Los Angeles Bar Association
Member of the California Employment Lawyers Association (CELA)
National Trail Lawyers – Top 40 Under 40
Super Lawyer's Rising Star 2020
What Is a Personal Injury Attorney in Riverside?
As you go about your daily routine, it's likely you will come across scenarios where you could suffer an injury. Maybe you are grocery shopping, dining at your favorite restaurant, or driving in your car. A personal injury lawyer in Riverside represents those who have been injured because of another party's carelessness, negligence, or willful disregard of others. These wrongful acts are more formally referred to as torts. When you suffer harm as a result of another party, you shouldn't have to shoulder the financial burden which often accompanies an injury because of medical expenses and lost wages. A licensed Riverside personal injury attorney can help you seek the compensation you deserve in civil court.
Although personal injury attorneys in Riverside deal with tort law, they often specialize in one or more areas. The following list is not exhaustive but includes three broad types of cases personal injury lawyers handle on a day-to-day basis.
Traffic Accident Injury Cases
Each year, the National Highway Transportation Safety Administration (NHTSA) estimates more than six million traffic collisions are reported to law enforcement, including more than 35,000 fatal crashes, and about 2.5 million injuries. A skilled attorney can help investigate your accident and build a strong case against the defense to hold at-fault drivers accountable. Traffic accidents can include truck accidents, motorcycle accidents, bicycle accidents, and pedestrian accidents. When high speeds are involved, victims who are lucky enough to live through an accident, potentially face lifelong complications.
Premises Liability Injury Cases
In all 50 U.S. states, property owners have the legal obligation to maintain a safe environment for those who visit their business and home. Although exact laws vary from state to state, when a property owner fails to uphold his legal obligation and someone suffers an injury, courts often find the owner liable for damages in civil court. Premises liability accidents include a wide variety of accidents based on location and the type of injury. Victims might get injured at a swimming pool, a theme park, on an elevator, at a shopping mall, and many other locations. The most common type of premises liability accident is a slip-and-fall injury or a trip-and-fall injury. In fact, the Centers for Disease Control and Prevention (CDC) reports the most common cause of traumatic brain injuries, besides traffic accidents, is unintentional falls.
Product Liability Injury Cases
The Consumer Product Safety Commission (CPSC) records and maintains millions of complaints of injuries caused by defective products each year. A defective product might have a manufacturing defect, a design defect, or a marketing defect, which occurs when companies don't warn consumers of dangerous products or provide proper instructions. When a known or unknown defect causes injury to a consumer, courts can hold any party in the product's chain of distribution liable for damages. The CPSC is concerned with all types of household items, sports equipment, toxic and flammable chemicals, toys, and much more, but they do not serve as a watchdog for the automotive industry or the pharmaceutical. Defective airbags and defective tires have been a common cause of injury or death, as well as dangerous drugs.
Finding the best Riverside personal injury lawyer can be tough, but lucky for you we did the legwork and found the top personal injury lawyer in Riverside.