Legal Aid Youth Law Project (YLP) attorneys are talented, innovative, and deeply in touch with the youth they serve. They face the challenge of a client base that is usually in crisis and often without phones or a stable address. Most don't know if or how a lawyer can help them.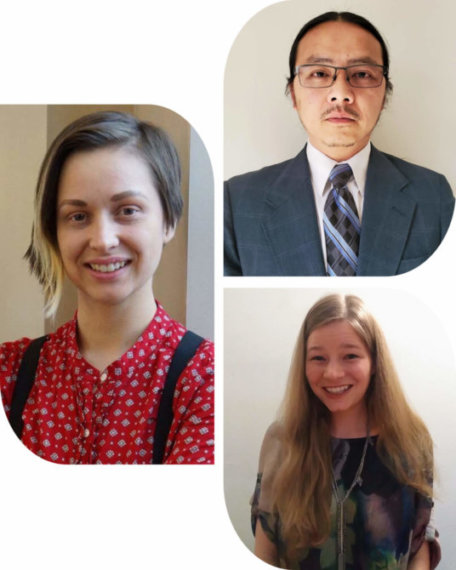 Pheng Thao joined YLP in 2014, alongside Irene Opsahl, who had been leading the YLP since 1998. Opsahl retired, Staff Attorneys Beau RaRa and Kelsey Mize came on board, and Thao stepped in as Supervising Attorney. The three comprise an excellent team – compassionate and fiercely dedicated to connecting with and empowering their clients.
"Building rapport is an important first step," says Thao. "When a client mentions an experience similar to mine, I'm willing to share in a way to let them know that I understand where they're coming from, and that I can relate."
A statewide project, YLP represents youth through the age of 24. It is funded in part by Safe Harbor, a system created after passage of the 2014 Minnesota law which said that sexually exploited youth cannot be charged for prostitution. Instead, they are considered victims of the crime and directed to the child protection side of juvenile law.
"Our clients are used to mandated reporters," says Mize. "They tend to be reluctant t to give details about their situations because often when they've done so in the past, it has backfired. We're not mandated reporters and we say that up front. We're bound by confidentiality.
Most of YLP's referrals come from a broad network of social workers. Thao, Mize, and RaRa also make regular visits to youth shelters, dropin centers, and schools. Relationships are critical.
"Every time I enter a youth space, it's my responsibility to take an affirmative stance to build the relationship," RaRa says. "These aren't clients who come to us and name their legal issue. We have to create opportunities for them to reflect."
Legal issues for youth often involve documentation. If a young person wants to enroll in school, apply for a job or public benefits, get a driver's license, or find housing, they need to show identification. If their birth certificate or immigration paperwork is lost or withheld by parents, opportunities disappear quickly. YLP attorneys help their clients identify barriers, understand their options and rights, and navigate complex systems.
"We are their voice," Thao says. "Unlike county attorneys, prosecutors, social workers, or guardians ad litem, we represent the youth and nobody else. We take the time to develop relationships and build trust."
Most YLP clients are focused on survival. Any meeting with a young client might be the last, so education is critical. The attorneys try to quickly give them many tools in each interaction, in case they never see them again.
"Sometimes self-disclosure can help us build rapport," says Mize. "I think our generation has worked hard to reduce the stigma surrounding a lot of the issues faced by youth. We can normalize experiences like recovery or mental health issues and point our clients to resources."
With limited opportunities to develop relationship in person during this time of restricted interaction, the Legal Aid Youth Law Project attorneys are leaning into their technological skills and flexibility. The goal, always, is to educate and empower youth so they understand their rights and can make choices in their own best interest.
"I tell them – you are the expert of your own life," RaRa says. "They don't often hear that kind of validation. Once that's established between us, I'm in a good position to help them get what they need.