Kay Graham, a retired musician and teacher, has owned her Uptown Minneapolis home for over 30 years. As the population and popularity of the neighborhood shifted, her property taxes more than tripled. Graham could no longer make ends meet on her fixed income, so she converted two spare rooms and became an Airbnb host. That was a good solution – until COVID19.
Graham's last guest in March of 2020 had been traveling for business and wanted to quarantine before going home to his family. When he left, Graham retired her listings temporarily to comply with the governor's "social distancing" guidelines.
Graham has a reverse mortgage on her home with the U.S. Department of Housing and Urban Development (HUD). Thanks to Airbnb, she had savings for her next property tax payment, but future income seemed uncertain. When the IRS extended its due date for income taxes, she called her servicer, NOVAD, to see if a similar deferment was available for property taxes. NOVAD offered to make her May tax payment if she agreed to a monthly repayment plan. Graham asked for the agreement in writing, and was assured the paperwork was on its way, and her property taxes would be paid.
In a few days the paperwork arrived, but it was not the agreement she expected. Instead, Graham was told her mortgage was in default due to delinquent taxes. The full amount of the loan was due and payable by June 19, or she would face foreclosure.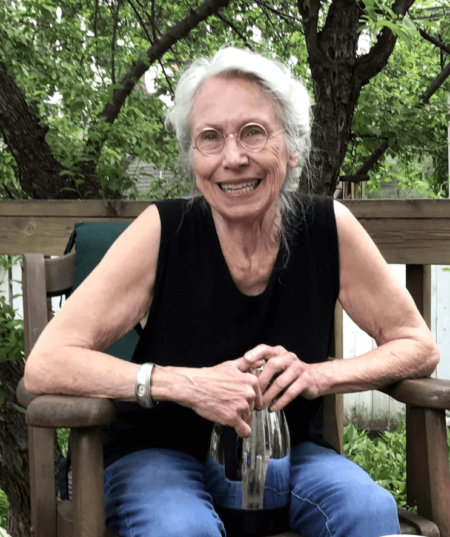 "I was terrified," says Graham, who went through a foreclosure scare back in 2016. "It's hard for me to even talk about because my voice starts to shake."
A social worker referred Graham to Legal Aid Staff Attorney Brittany McCormick. When McCormick realized Graham's reverse mortgage was with HUD, she reached out to a contact there. In less than 24 hours, NOVAD called Graham with an apology and admission of error: Her loan was in Active Status and her property taxes were current.
"I knew who to contact, and it was easily fixed," says McCormick. "But what are people supposed to do if they can't get a lawyer? Kay wouldn't know who to contact at HUD, and it's not like she could call the 1-800 number for a resolution. We tried that, and it got us nowhere."
In June, Graham put her studio back on the market, but the first guest balked at wearing a mask in common areas. With one shared bathroom and a narrow hallway, it was impossible to maintain distance and safety. Graham realized she couldn't host during the pandemic.
"So many seniors live on a shoestring budget and have to supplement their guaranteed income," McCormick says. "Any dip in income can be frightening. The pandemic is isolating, it's hard on everyone's mental health, and when you add the threat of financial catastrophe and loss of a home, it's terrible."
McCormick suspected Graham might be eligible for unemployment insurance (UI). She referred her to Staff Attorney Cristin Burnett, who helped her navigate the online application process.
Thanks to Legal Aid's wraparound services, Graham qualified for weekly unemployment benefits. With that and her fixed income, she was able to pay her property taxes without using NOVAD's repayment plan. The temporary benefits provided a much-needed safety net, stabilizing the situation for now.
"It never dawned on me that things would get so expensive!" says Graham. "I was lost and on my own. Brittany reassured me. She was kind and didn't patronize. I'm so grateful to have had these caring, competent lawyers stand with me in my time of crisis. Thank you, Legal Aid!"