Attorney at Law Magazine sat down with Claudia Alvares, a new senior paralegal with Crosbie Gliner Schiffman Southard & Swanson LLP (CGS3), to discuss her previous legal career in Brazil and how she translated it into her work in Los Angeles.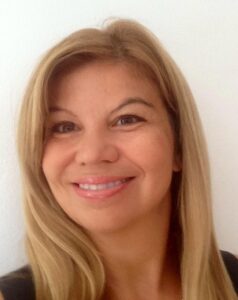 AALM: What drew you to Crosbie Gliner Schiffman Southard & Swanson LLP? What are you most looking forward to in your new role?
CA: Crosbie Gliner Schiffman Southard & Swanson LLP (CGS3) is a growing boutique real estate law firm with an excellent reputation.
The team of attorneys is very knowledgeable, caring and charismatic and make commitment to clients and employees their number one priority.  With practice areas covering the full commercial real estate life cycle, including finance, acquisition/disposition, entity formation, tax, development, land use, leasing, distressed asset workouts and dispute resolution, the CGS3 team understands the real estate market and has the resources and support to help me improve and diversify my real estate law practice. I look forward to expanding the scope of services that I can provide, working with new clients and being a part of the firm's continued service expansion.
AALM: Tell us about your experience practicing law in Brazil.
CA: I practiced law in Brazil for a short period, working for the State's attorney office with general litigation for less than a year after I earned my attorney license. I wanted to study international business law, so moved to Los Angeles.
AALM: What drew you to the practice of law in general and to real estate in particular?
CA: I am very practical and have helped people to overcome challenges since I was young. Eventually I decided I wanted to be successful in my career by helping others. I was specifically drawn to real estate because my grandfather, mother and father invested in real estate throughout their entire lives and I always excelled in finance. I was interested in and excited about the financial side of the real estate transactions.
AALM: How do you translate your experience in law to your work as a senior paralegal?
CA: I have always had a very inquiring mind and loved doing legal research to understand legal principles in law school and later, while practicing litigation. I would frequently be the one in the group doing legal research or digging deeper into how to obtain the most efficient solution for issues emerging during the final minutes of real estate closings.
I have brought this research-oriented approach to a variety of real estate transactions over the years.
AALM: Tell us about any mentors you've worked with through your career and the best advice they shared with you.
CA: I have had two mentors that played a big role in my career. Attorney Jonathan Sears taught me resilience. He mentored me about how to fully commit to deliver the best result to a client by sometimes taking a step back, slowing down and paying attention to little details – even during an all-nighter preparing documents for one of the biggest real estate IPOs I have ever worked on. Another attorney colleague Rachel Ramos also taught me how to excel. She mentored me about how we must "add value" – go beyond what is expected from us, look at the big picture and become indispensable – to the services that we are providing to clients. By knowing what to do from every angle of the transaction, being able to think outside of the box and being creative about finding ways to compromise, we can add value for the client. This makes you a stronger player in a highly competitive field.
AALM: What are some of your personal career goals? What's the next milestone you're looking to achieve?
CA: I have worked with developers, investors, landowners, builders, lenders, solar and wind companies, property managers, commercial tenants connected with the real estate as well as the energy sectors for several years. These companies' growth was based on being results-driven and taking financial risks. I am looking forward to becoming more involved in lending transactions and I am looking into obtaining an LL.M. degree with focus on real estate finance.
AALM: Tell us a little about your life outside the office.
CA: I have a young daughter, Sophie. In our time off, we enjoy spending most of the time biking, swimming or at the beach and – when we can – traveling to Europe and Brazil.