PHOENIX, AZ—Target Market Media is pleased to announce that Attorney at Law Magazine's Local Legal Authorities has been included in a list of the Top Lawyer Directories in 2021 released by Bipper Media.
Attorney at Law Magazine was ranked No. 7 on the list.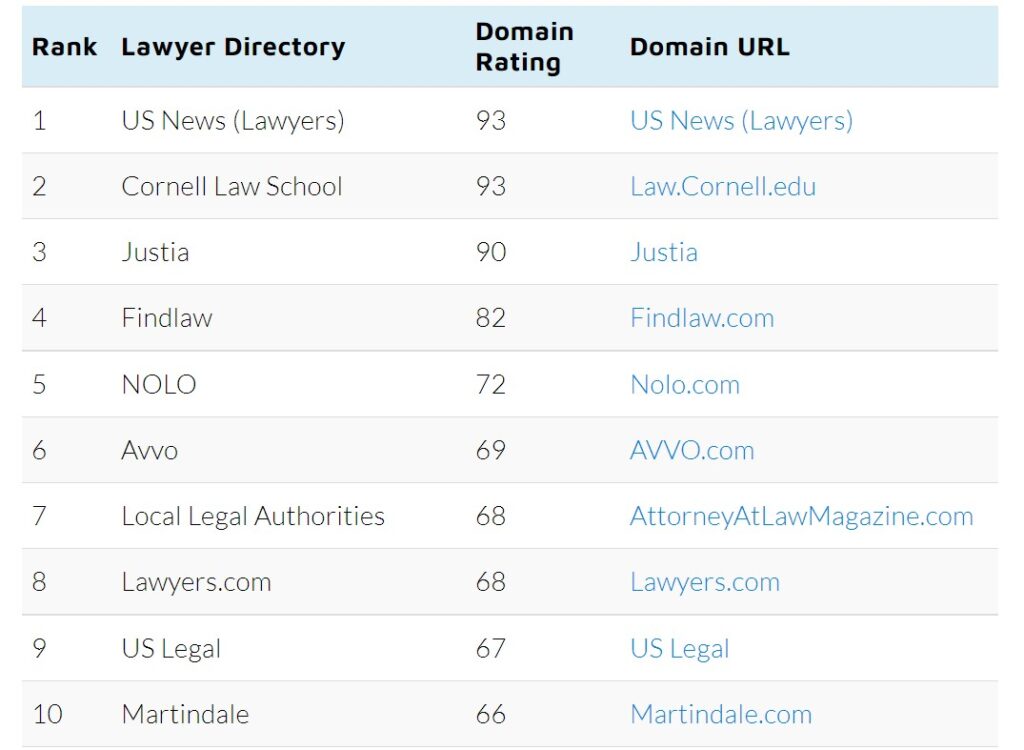 "Over the years, we've developed different legal directories," says Target Market Media CEO and Executive Publisher Kenneth Minniti. "We never quite nailed down the concept until we launched Local Legal Authorities in 2020. This program goes hand-in-hand with our publication to feature one go-to "authority" in each practice area in each market. This is a unique concept and definitely sets us outside the realm of your traditional directory."
As a new program, Attorney at Law Magazine is proud to see Local Legal Authorities recognized in the top 10 directories for lawyers. The program will continue to be developed and curated to direct consumers to one go-to lawyer for each practice area in their market.
Attorney at Law Magazine is continuing to grow its digital footprint. In the last year, the magazine has expanded its content to include a section for the public. In addition to the Local Legal Authorities program Attorney at Law Magazine also launched Local Vendor Authorities with top legal vendors in an array of industries.
To view the full list of the Top 88 Legal Directories, click here.
About Bipper Media
For the last 10 years, Bipper Media has been helping clients grow their business by increasing their rankings, presence, and visibility in search engines such as Google, Google Maps, and all other major search engines. Bipper Media specializes in Local SEO, organic SEO, citation distribution, website design, and content production to local and small businesses all over the world.
About Attorney at Law Magazine
Attorney at Law Magazine is a national trade publication for and about the private practice attorney.  In addition to its national coverage, Attorney at Law Magazine also produces local-focused content in print and digital in cities nationwide. The magazine focuses on the industry, its events, happenings and the professionals and firms that drive its success. The editorial is a collaboration of interviews with professionals, industry expert penned columns and articles about advancing your legal practice through marketing, practice management and customer service.
About Target Market Media
Target Market Media is the publisher of Attorney at Law Magazine and Real Estate Agent Magazine. Target Market Media is a unique company focused on niche media and marketing. The company goal has always been to provide effective solutions to customers by helping them reach very specific professional clients.