It's been three summers since the windows on Fayetteville Street in Raleigh were boarded up as business owners fled during the Black Lives Matter protest marches triggered by the murders of George Floyd and Breonna Taylor by white police officers.
The murders shone a light on the racial, diversity and inclusion inequities in the criminal and civil justice systems nationwide and in North Carolina. Just as Emmett Till's death drew attention to the long history of violent persecution of Blacks and the Stonewall riots were a flashpoint in the fight for LGBTQ rights.
While there have been some reforms, it remains to be seen if they were a knee-jerk reaction or if the social movement has legs.
"Equal justice is not for all if you are of low or moderate income in NC. Low-income North Carolinians face a severe shortfall in affordable legal resources," stated a 2021 seminal study, IN PURSUIT of JUSTICE An Assessment of the Civil Legal Needs of North Carolina conducted by UNC-Greensboro.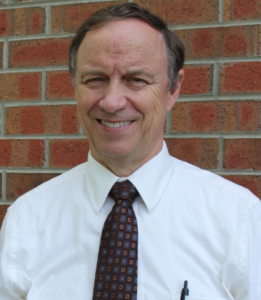 "The glass is much less than half-full," said James Barrett, executive director of Pisgah Legal Services which serves western North Carolina with 40 lawyers in nine offices. "We are always budget-challenged. We can only serve 10% of the people who need free legal services."
"Over 1.5 million people are eligible for services with Legal Aid of N.C. While we can serve 55,000 individuals each year, we would need hundreds more staff members and lawyers to meet the demand," said Ashley Campbell, CEO of Legal Aid of NC (LANC). The 21-year-old organization is the largest provider of free civil legal aid in North Carolina and the third largest law firm in the state with 230 lawyers in 19 offices and an annual budget of $32 million.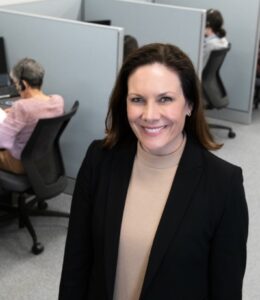 "We believe providing a client with a lawyer in a civil matter creates equity," Campbell said. "If both people have a lawyer, they're on an equal playing field."
Basic Needs
The Sixth Amendment to the Constitution provides that "in all criminal prosecutions, the accused shall enjoy the right … to have the assistance of counsel for his defense."
But in 2018, the N.C. Office of Indigent Defense Services (NCOID) reported a shortage of attorneys to handle criminal cases for low and moderate-income defendants. "Overworked attorneys, investigators, and staff need more time to do their jobs. For example, attorneys need an average of 75 hours to represent a client charged with a serious felony but are currently able to spend an average of just 42 hours on each of these cases."
The situation is even more dire for civil matters because the sixth amendment does not provide a guaranteed right to counsel.
"The inability to afford a lawyer … has led to ballooning rates of self-representation in our justice system, with over 70% of civil and family cases including a party without a lawyer," reported the Institute for the Advancement of the American Legal System in 2022. "People in these situations are not only facing life-altering challenges alone—like child custody hearings or landlord/tenant issues—they also face disproportionately bad outcomes in their cases."
Legal Deserts and Indigent Services
Almost half of NC's counties are "legal deserts," with less than one lawyer for every 1,000 residents. For instance, Harnett County, between Fayetteville and Raleigh with a population of 133, 568 has only 109 lawyers, that's one for every 1,225 people.
"As a result, those citizens, often disproportionately poor and from minority communities, find themselves with no access to legal services," said Camille Stell, president of Lawyers Mutual Consulting and Services. "They must travel across counties to find lawyers to handle legal matters that affect their everyday lives, such as landlord/tenant disputes, wills, family law, as well as courtroom matters such as criminal and civil cases. Often these are the very citizens who can ill afford the transportation required to travel, or a job with flexibility to take off without losing a paycheck."
"We are not providing enough legal services, and people are suffering as a result," wrote NC Advocates for Justice President Valerie Johnson in a letter to members earlier this year. "It is understandable that young lawyers would have difficulty establishing a practice in areas that are high in poverty, especially when they are burdened with student loan debt."
Roughly 40 of the state's 100 counties have a public defender office. According to NCOID Executive Director Mary Pollard, public defender offices need 73% more attorneys statewide. "Inadequately funding public defense winds up costing more in the long run. Court dockets become backlogged, jails get more crowded because more people are staying locked up for longer without having been convicted of anything, innocent people feel pressure to plead guilty so they can get on with their lives, which can make it harder for them to get jobs and secure housing."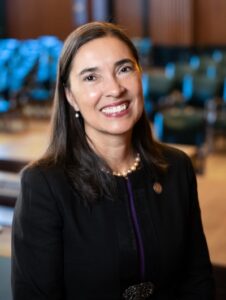 "Increasing the funding for indigent defense services in this state would make a huge difference, and I want to emphasize that this is really important for our rural areas," said Justice Earls.
Inequity and Racism
In the aftermath of the Floyd and Taylor murders and the protests that followed, N.C. Governor Roy Cooper appointed Justice Earls and Attorney General Josh Stein to co-chair a 27-member Task Force for Racial Equity in Criminal Justice (TREC).
"This task force acknowledged the existence of a long history of structural inequality and racism in the criminal justice system," stated the TREC Report in December 2020. "Structural inequality and structural racism are not temporary characteristics that have crept into our criminal justice system. The problems exist throughout the criminal justice system as a whole."
It made 125 recommendations.
"I am very impressed with the incredible work that the task force has done implementing the recommendations. Although, I have to immediately say we recognize that there's a lot more work that needs to be done," Earls told me in February of this year. "A lot of them are legislative changes, and the legislative change has been moderate at best, so there's definitely a long way to go."
Intersection of Courts
Traditional thinking has been that civil and criminal matters operate on separate rails. It now appears they merge. "One positive development I see is an increased recognition in this state of the overlap between the need for representation in civil cases, the need for good representation in criminal cases, and the way in which the criminal justice system and access to justice on the civil side interact," said Earls.
"Looking at what brings people in contact with the criminal justice system, the vast majority of misdemeanor cases are traffic offenses, speeding, no operator's license, no registration," Earls continued. "People get those tickets, they can't pay them, they then get more fines and fees on top of that, and it kind of snowballs into literally thousands of dollars. Their license then gets revoked … which then impacts their ability to get to work or find economic educational opportunities."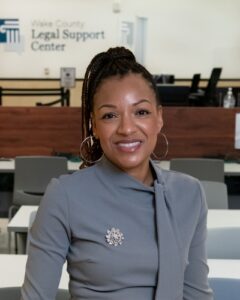 "As a civil, domestic and a family judge, I understand children and now adults are often ending up in the criminal justice system because of the breakdown of the family," explained Wake County District Court Judge Ashleigh Parker-Dunston.
"We need to be proactive instead of reactive," Parker Dunston continued. "Children need access to healthy and safe parents. We can do that by increasing access to civil claims and helping people with their housing issues, small claims issues, their child custody, child support and all those types of domestic issues. Hopefully, we can do some semblance of restoring the family so that these children will have what they need to avoid entering into our system later."
Underfunded Programs
Providing equal justice for all will require capital—lots of it. But when government budgets get tight, funding for safety net social programs are among the first to get reduced or eliminated.
"For the past decade, N.C. has chronically underfunded the state infrastructure, programs, and services that are critical for supporting every family and community in our state with the resources they need," according to the N.C. Criminal Justice Center (NCCJC).
Pisgah Legal Service's Barrett said the federal government has been cutting funding for the Victims of Crime Act for Pisgah and LANC by roughly $1 million annually. "It's money for domestic violence and child abuse prevention. We can't get the state legislature interested in replacing that money."
"In NC, fines and fees are increasingly used to finance the justice system and replace funds lost to cuts in the state income, estate and corporate tax rates," read the UNCG legal assessments study.
"This creates disincentives to state investments in long-term solutions and makes it nearly impossible for people living in poverty to free themselves of the system," said Stephen Sills, one of the authors of the UNCG study. "The NC General Assembly must prioritize people over profitable corporations. My fear is that as ARPA (American Rescue Plan Act) funds run out, some of these programs will be back on the block for being cut."
Legal Service Center
On a cold January morning earlier this year, a pre-school age girl in a bright pink winter coat a few sizes too big, sat clinging to her father's arm. Her mother had dropped her off at her father's home the previous evening and left town. The father was scared and worried and he couldn't afford a lawyer.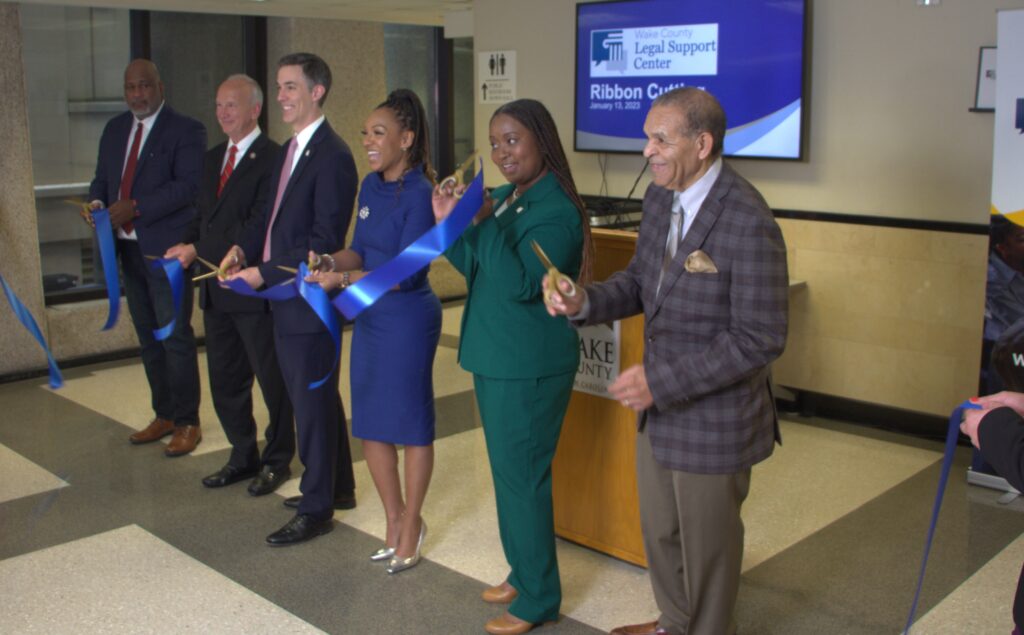 He found help at the new N.C. Equal Access to Justice Commission's Wake County Legal Support Center that opened in the courthouse this past January. Spearheaded by Justice Parker-Dunston, the center was six years in the making. It wasn't until after the Floyd and Taylor murders that all the pieces were able to come together including funding.
"We provided him with legal information and guidance on his options," said Program Coordinator S. M. Kernodle-Hodges. "Depending on the case's specifics, we may provide referrals to legal aid programs or pro bono attorneys who can assist with legal representation."
The center cannot offer legal advice, represent anyone in court, or tell them which form to use or what to write. "We offer self-help resources such as legal clinics, workshops and online resources that provide guidance on how to navigate the legal system, as well as emotional support and support services to help individuals cope with the stress and trauma associated with a host of legal issues," said Kernodle-Hodges.
In its first four months the center had 2,000 visitors. Wake County has upped its commitment to the Justice Center from $200,000 to $290,000 in 2024. Guilford County is now looking at the center as a model.
Bridging the Gap
There have been a number of other positive responses in the wake of the Floyd/Taylor murders.
Pisgah Legal Services has aggressively raised private money for several years receiving 69% of its $10.32 million budget from donations and foundations last year.
The NC Pro Bono Honor Society, lawyers who worked 50 or more pro bono hours the previous year, has risen from 347 in 2017 to 552 in 2022. "NC attorneys remain committed to providing pro bono legal services to ensure our courts remain open and accessible, and justice is administered without 'favor, denial, or delay,'" wrote SCONC Chief Justice Paul Newby in a statement in May.
At a recent Durham County Bar Association lunch, NCBA President Clayton Morgan outlined the new NCBF Open Door Fellowship for first-year NC law students from historically excluded or disadvantaged backgrounds.
Durham attorney Rich Gittings launched the nonprofit Bull City Legal Services, a full-service income-based fee firm that handles civil cases. "Our main goal is to fill the gap between pro bono organizations and $300 an hour for a traditional law firm. The less people make, the less they pay. It's on a sliding scale," explained Gittings.
Allied Legal Professionals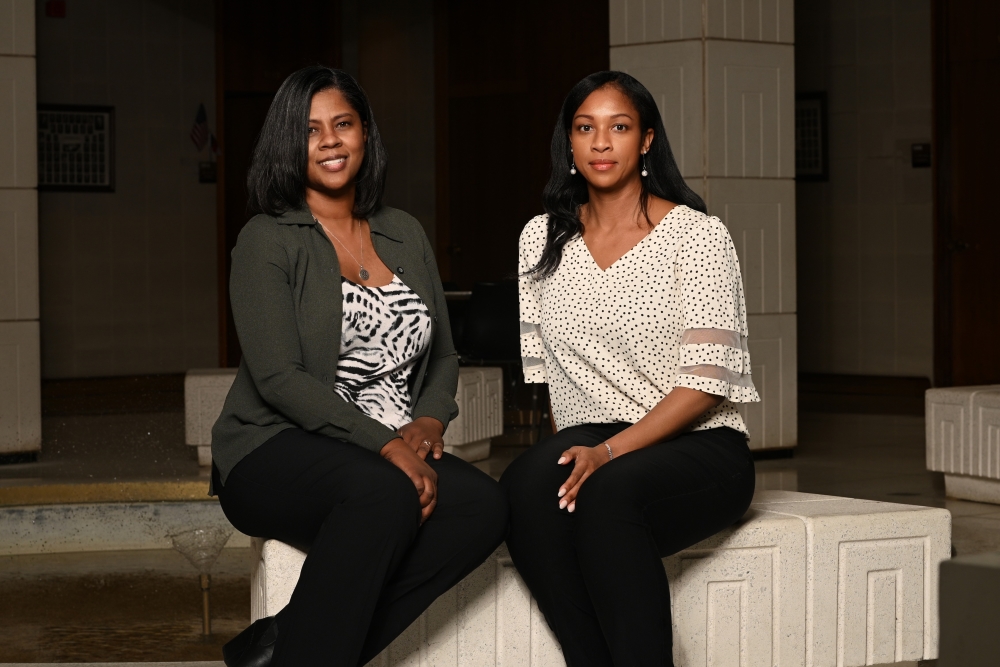 The NC Justice for All Project (NCJFAP) sent a proposal to the General Assembly to establish Allied Legal Professionals (ALPs), which would be known as NC Legal Technicians (NCLTs). Similar programs are in place or proposed in 12 states.
Practice areas would include family, landlord-tenant, estate planning and probate, debtor-creditor, administrative law, and expungement.
"The ALP is not the same as the unlicensed practice of law. These professionals have a license and are authorized to provide certain legal services within their scope of practice," explained Alicia Mitchell-Mercer, co-founder of the NC Justice for All Project, who authored the proposal with co-founder Kernodle-Hodges.
Window of Opportunity
Collectively, we have short memories. Remember the opioid crisis, #MeToo, and the latest school shooting? The Floyd/Taylor murders have opened a window of opportunity to help bridge the justice gap.
"I think that their murders will help serve as a catalyst for that conversation. When someone says what's the problem? What's the solution? My hope is that when individuals, government leaders and business leaders learn about this they'll say, 'I didn't know that this was an issue, and then how do we help people?'" said Judge Parker-
Dunston.
"When I talk to friends and family members who don't really understand what I do, I give them examples of the people that we represent and the types of challenges that they face. Everyone agrees wholeheartedly that those people need representation," said LANC's Campbell. The organization is using this moment to expand relationships with the General Assembly and seek more support from the private sector.
"The vocal and public expression of support from the leaders of the legal communities in North and South Carolina for improved access to civil justice is very strong," said Sills. "These needs assessments shine a light; they mobilize opinions, and they get people talking and thinking. There's reason to hope that in the long-term generational time frame perhaps there's going to be incrementally some big improvements."