Welcome to an ongoing series highlighting exceptional younger attorneys giving back to our community and the causes they champion. 
James Poindexter
Delegal & Poindexter, P.A. 
Poindexter has practiced employment law since 2015. In 2019, he was made a shareholder of Delegal & Poindexter, P.A. He currently serves as the president-elect of the Jacksonville Bar Association's young lawyers section and as the president of the Florida chapter of the National Employment Lawyers Association 
SERVICE: Delegal & Poindexter, P.A. hold quarterly Porch Parties at their office to raise funds for Jacksonville Area Legal Aid (JALA). The firm recently sponsored a fundraiser in support of JALA at one of the showings of "Guess Who's Coming to Dinner" at Theatre Jacksonville.
Angela M. Scott
The Law Offices of Jason A. Burgess, LLC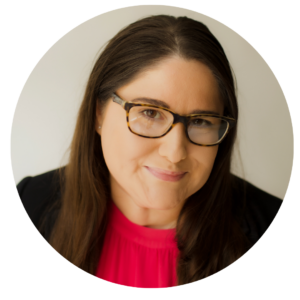 Angela Scott is a Florida native and has been an associate attorney with the Law Office of Jason A. Burgess for the past five years where she practices bankruptcy. Prior to joining the firm, she worked as a law clerk at a personal injury firm gaining experience in civil litigation. Now she uses those skills to help clients in their bankruptcy cases and in dealing with their related bankruptcy issues.
SERVICE: Angela Scott is the awards chair for the JWLA and serves on the IWIRC-FL Network Community Service Committee. On October 2, IWIRC and JWLA joined forces for a community service project to help HabiJax with a home build that will provide affordable housing to someone in our community. 
Kathryn E. Stanfill
The Hinson Law Firm, P.A.
Kathryn E. Stanfill is an associate attorney at The Hinson Law Firm, P.A. Her areas of practice include probate for personal injury and wrongful death, probate, guardianship, and estate planning. Stanfill is active in various bar associations and is presently on the boards of JWLA and JBA YLS. 
SERVICE: JBA YLS, Golf Tournament 2022, chair, Girls of Virtue; JBA YLS, Golf Tournament 2021, co-chair the YLS donated over $13,000.00 to The Women's Center of Jacksonville; JBA YLS, Chili Cookoff 2020, volunteer coordinator raising over $20,000.00 for the Clark Schools for Hearing and Speech.
Joel Harris
Coker Law
Joel Harris gives credit to his blue-collar upbringing in a small farming and coal-mining town as his motivation to attend law school and help those who have been treated unfairly. Harris served as election supervisor for all SBA on-campus elections while in law school at Florida Coastal School of Law. In that position, he developed and authored Florida Coastal' s first-ever elections code, which governed how elections were run. 
SERVICE: Harris participated in the American Cancer Society's fundraising campaign, Real Men Wear Pink, to raise funds in honor of a beloved co-worker who passed away after a brave battle with breast cancer. Real Men Wear Pink participant is challenged to raise a minimum of $2,500.