Attorney at Law Magazine Phoenix sat down with the newly installed president of the Arizona Bar Foundation, J. Damon Ashcraft, to discuss his plans for the organization for the coming year as well as how the organization has adapted to the COVID pandemic.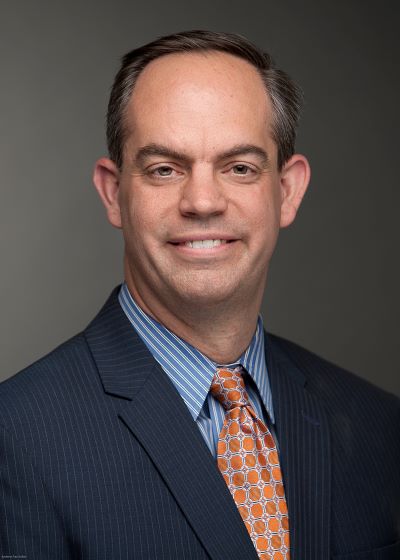 AALM: As the new president of the Arizona Bar Foundation, what are your goals for the coming year?
JDA: My primary goal is to continue to ensure that the foundation meets its primary purpose—to promote access to justice and to the courts for Arizonans who are in financial need. This year (like last) will present unique challenges as we continue to fight through the pandemic to ensure that Arizonans are aware of their rights. This is particularly important as it relates to their rights related to housing and restrictions on evictions. I also want to make sure that the foundation's work on legal related education continues to flourish despite obvious challenges to traditional education that we are currently dealing with due to the pandemic.
AALM: What lessons have you learned from the past leadership?
JDA: I have been involved in leadership roles in vastly different organizations—from my church, Habitat for Humanity, ICANN, and now the foundation and the most important thing I have learned is that good leaders listen. Even if you initially disagree with someone's point of view, it's important to listen to his or her ideas and opinions with a fresh and unbiased mind as you will inevitably learn something and be more effective for it.
AALM: COVID has affected most business operations in the last year. How has the pandemic shifted your outlook on the role of the Arizona Bar Foundation in the legal community?
JDA: It has affected the foundation as we have had to move all our legal related education classes online and with a faltering economy and several new provisions of protection in the CARES act, we have had to ensure that the public is educated as to what their rights are during these difficult times.
AALM: How did you first come to be involved in the Arizona Bar Foundation?
JDA: My firm Snell and Wilmer has been involved with the foundation for years and several of my partners have been on the board and in leadership roles. I was asked to do pro bono work for the foundation by one of my partners, Matt Fischer, and I immediately enjoyed working with such a great group. I joined the board and have been involved ever since.
AALM: What have you enjoyed most about your work with the foundation?
JDA: Obviously seeing how the foundation can improve people's lives is critical but on a personal level, I have had the chance to meet with and become friends with lawyers who are outside my practice area of intellectual property. For instance, the foundation has allowed me to work with Superior Court judges, U.S. attorneys, plaintiff's lawyers, and others whom I simply never would have met in my professional "bubble" of intellectual property law.
AALM: What advice do you have for those looking to increase their involvement in the foundation?
JDA: Members of the State Bar are strongly encouraged to get involved in the foundation. You can contact me at [email protected] to learn more about opportunities, visit our website at www.azbf.org to learn more. We currently have a need for lawyers to answer questions submitted online, more lawyers to assist with legal education and, of course, as any nonprofit in difficult economic times, have a need for donations. I would encourage member of the state bar to become fellows of the foundation by visiting our website here.
AALM: What are some issues you anticipate the organization addressing in the coming year?
JDA: Obviously dealing with COVID will be first and foremost. We'll have similar issues that we faced in 2020 with respect to online education, revised laws and orders dealing with a struggling economy, etc. but there will be new challenges as we pull out of the pandemic such as vaccine access, reopening of businesses, and what (I certainly hope) is a return to pre-pandemic life in 2021.
AALM: What changes in the local legal community is the foundation anticipating most? How does this change the foundation's plans?
JDA: The foundation is excited to be working with the Supreme Court and the Arizona Access to Justice Commission on changes that are increasing access to justice. We are working on committees to explore the use of virtual hearings for evictions and need for Administrative Orders or training regarding evictions during the COVID restrictions, working to increase self-help tools and access for self-litigants, and are the leads in the pilot project of Domestic Violence Legal Document Preparers which will increase nonprofit entities' staff capacity by providing them lawyer supervised training for staff to better assist their clients. Regarding the other changes, how that will impact the foundation directly remains to be seen, we will support the court and the State Bar as any need is identified.
AALM: What other organizations has the Arizona Bar Foundation partnered with?
JDA: The State Bar of Arizona, the Department of Education, the Department of Economic Security, and numerous organizations around Arizona that provide legal services to the poor are some of our most key partnerships
AALM: Any new partnerships in the works?
JDA: Yes, we are creating a partnership with the Vitalyst Health Foundation and Arizona Community Reinvestment Collaborative (ARCA). These are the two groups supporting azevictionhelp.org. We also, just before the pandemic began a relationship with Friends of the Court, with David Tierney and a group of attorneys who raise funds to support the success of litigants using problem-solving and treatment courts. While COVID slowed those efforts, we are looking forward to supporting them in the near future. We also just recently approved a new legal agency as one of our partners, Legal Services for Crime Victims in Arizona. They will be assisting us expand services to domestic violence victims and with the pilot project with training of advocates as document preparers
AALM: Anything else you'd like to add?
JDA: Yes, I want to thank all my fellow attorneys who are members of the Arizona Bar for the help and support. Further, we are YOUR foundation and welcome your feedback and thank you for your continued support.