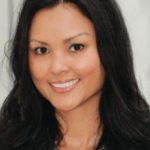 Not everybody has a defining moment in their lives where they experience an epiphany about what they should do with their lives, but Christine Egner recalls that exact moment like it was yesterday. Egner started her college years at Florida State University as a civil engineering major, but an elective class on criminal profiling forever changed the course of her life. After hearing a lecture by Dayle Hinman, renowned criminal profiler from the FBI, she knew she had incorrectly chosen her career path.
"After Dayle Hinman's lecture, I knew I wanted to work in the legal field one way or another," said Egner. "I switched my major to criminology and never looked back."
Post Florida State, Egner attended Nova Law School and earned her J.D. in 2004. While earning her degree, she pursued government legal internships, allowing her a glimpse into the world of criminal law. Upon graduation, however, she decided she was better suited for civil litigation.
Egner started her career at Feldman & Getz, LLP, a boutique plaintiff 's firm, and later joined Thornton, Davis & Fein, P.A. in 2007 as a litigation attorney. Her practice today focuses on civil litigation defense matters including complex products liability and general liability cases including pharmaceutical and tire litigation, allowing her to travel across the United States.
"The greatest reward I have experienced during my years as an attorney is seeing the end product," said Egner. "Getting great results for our clients makes the 16-hour days worthwhile."
Although she frequently burns the candle at both ends in seeking the best results for her clients, she acknowledges that everyone has a limit as to what they can accomplish on a daily basis. Egner believes that knowing her own limits and having a supportive partner is the key to maintaining a healthy work-life balance.
"I am grateful and so fortunate to have such a supportive husband," acknowledged Egner. "Because he is also an attorney, we are able to relate to each other and bounce ideas off one another, while maintaining a healthy mutual respect for one another. It is a true partnership that is the foundation for both of our careers and family life."
In addition to her fierce commitment to her clients, Egner has always believed in the importance of giving back to her community. In fact, her efforts earned her a Bronze Level Pro Bono Honor Achiever recognition upon graduating law school. As an experienced lawyer, she is now focusing her community efforts on creating a new opportunity for advancement for poverty-stricken local women. Egner, in cooperation with one of her closest friends, is developing a program called "WE" for Women's Empowerment for the Lotus House Shelter in Overtown, Miami. The Lotus Shelter is a center dedicated to serving displaced women due to violence, medical, mental and economic distress. Through this program, the founders intend to provide women at the shelter with an opportunity to overcome obstacles by helping them with things such as reentering the workforce, parenting skills, continuing education, and focusing on improving overall motivation and inspiration.
"We have such an incredible community here in Miami," remarked Egner. "There is a myriad of local professionals and businesses who are willing to sponsor and contribute their time for our program."
Egner enjoys spending weekends with her husband and young son JR, traveling and exploring local venues for concerts and partaking in the wealth of dining choices in the Miami area.